A day in Diu – an unappreciated Paradise
Posted on August 24, 2019 by ghoomophirosisters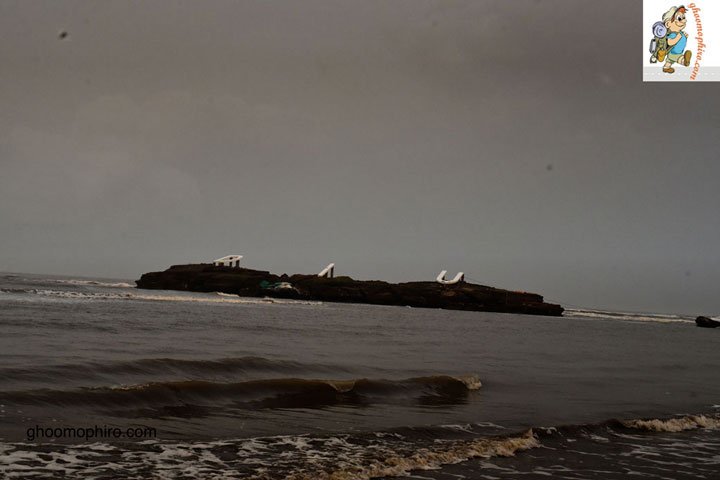 If you want a holiday away from holidaying crowds, the rush of urban life; Diu might just be for you. Probably one of the most underrated holiday destinations of India, Diu is a district in the union territory of Daman and Diu – one of the least populated ones. The serene beaches, the stunning sunset points, the churches, the easy availability of wine, even the Portuguese connection – there is a lot of Goa in Diu, more so for Gujraties for Gujrat is a dry state and it is here Gujraties come to have their fill of wine.
But it is far better than Goa – far less crowded, far less expensive and much further from the urbanity of Goa. It is also much safer even for even solo travelers. Diu has many portions of its beaches reserved for foreigners and women.
Need even more reasons to visit Diu? All sight-seeing on the island can be comfortably done in a day though as far as having your fill of it goes, a whole lifetime may not be enough.
History   
Historically, the island of Diu was a part of the Saurashtra region of the Gujrat and an important port for trading on the Arabian Sea and the Indian Ocean.
Its strategic importance, Portugal had its eyes on Diu during the early 16th century and made several attempts to conquer it only to lose at hands of local rulers It was only in 1535, that Bahadur Shah, the then Sultan of Gujrat, made a defensive alliance with the Portuguese government against the Mughal emperor Humayun and, in quid pro quo, allowed the Portuguese to construct their Fort and maintain a garrison on the island.
For the next two centuries, it remained an important strategic point until the rise of Bombay reduced its strategic importance. Much like Goa, it remained under Portuguese long after India's independence till 1961. It was in December 1961 that Indian armies invaded Indian territories occupied by Portuguese and won it in about 48 hours making it a union territory named – Goa, Daman, and Diu. Goa became a state in the year 1987, the remainder Daman and Diu continues to be a union territory.
When to visit Diu
The 38.8 square kilometers long island is at sea level and the climate is both warm and humid.
How to reach Diu?
Diu is connected mainland by a bridge. You can take local transportation from Una. It also has its airport that receives regular flights from several main cities.
Locally, the best way to travel is on a bicycle or scooter or a rickshaw, the former two are easily available on rent while the later offer package tours of the whole island at highly affordable rates. You will need to cover about 6 to 8 kilometers maximum in your trip and so plan accordingly. Though we
What to eat at Diu?
Gujrati and mainland food are easily available. Though unlike Gujrat, non-vegetarian food seems to be preferred here. One of the things you must try is Hoka. It is a palm that branches from one trunk and is an Africa plant brought here by Portuguese and it is to be only found in India in Diu or neighboring Kathiawad region of Gujrat.
 Where to stay?
There are inexpensive hotels available in Diu. There is a Hoka resort near Nagoa beach which for its part Portuguese touch, Gujarati cuisine and other simple pleasure get our recommendation.
What to buy?
Diu is popular for its bamboo and leather products. We recommend taking back some corals as souvenirs.
Attractions   
Diu Fort
Diu has a rather low skyline and in fact, the only tall building in the whole of the island is Diu Fort located on the western coast of India in Diu. It is with this fort we recommend starting your journey with.
The fort was built by Portuguese during the time of their colonial rule in 1535  and was the center of political activities of same in the region harboring their garrison for 235 years. It was only in 1961 that it finally fell to Indian forces ending Portegeuse colonial rules over parts of India.
The port hast a lighthouse which is the highest point on the island and can send a beam of light to a distance of 32 kilometers in every direction. Part of this fort has been converted into a Jail for the island. There are gardens within it and bastions with bronze cannons overlooking the sea. There is also a structure in the sea called Pani Kotha or Fortim do Mar – stunningly beautiful under a flood of lights if you manage to come back and have a look at the night time. Named as one of 7 wonders built by Portuguese around the world during their colonial rule out of a list of  27 monuments ( Basilica of Bom Jesus in Old Goa also made it to the list of seven), the fort has undergone some wear and tear over its long life and under the impact of tidal erosion.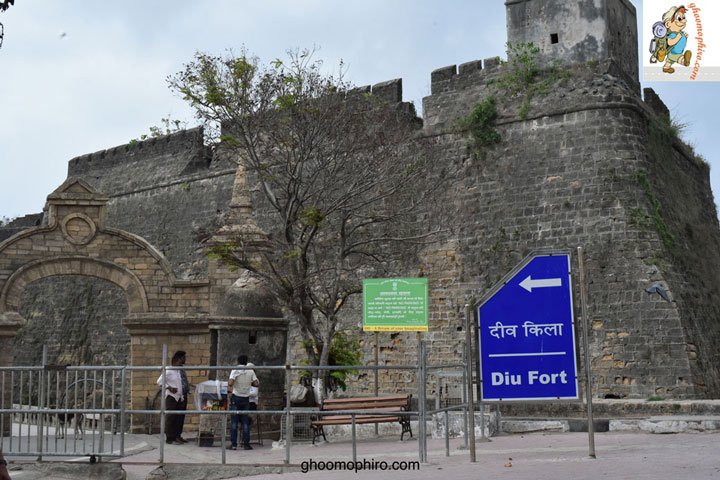 Naida caves Diu
Naida Caves has a haunting beauty as natural sunlight shines off the orangish rocks –  there is no knowing whether these caves are of natural origin created by geological forces or were developed because of quarrying by Portuguese.  The entry is free and open for most of the daytime though it might be denied in evenings and night.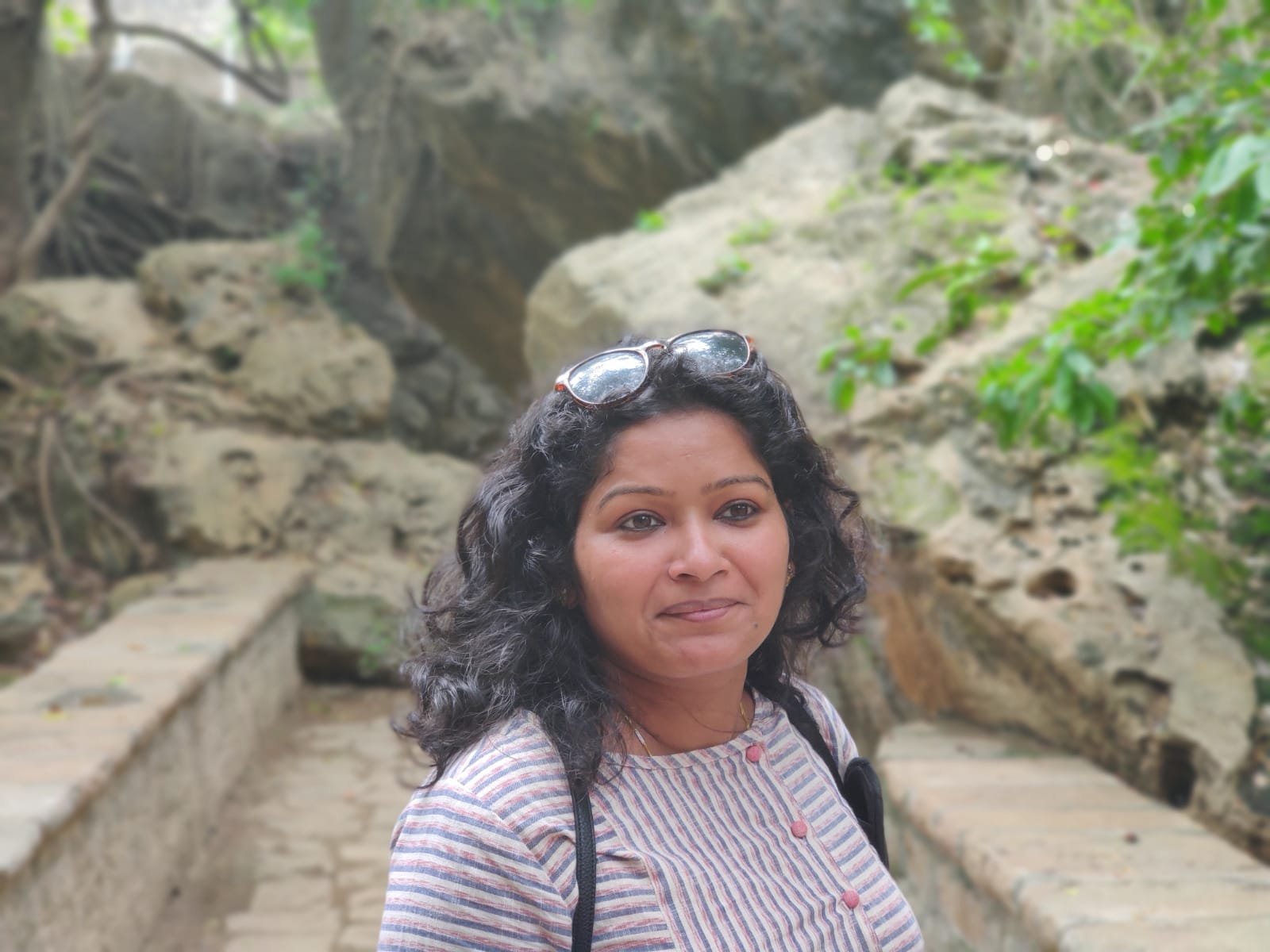 Paul Church
Our next stop is St. Paul's church, it is only one of the three churches in Diu still used for its original purpose. The Church of St Francis of Assisi which was the first church ever built in Diu, in the year 1593 is presently used as a hospital while St Thomas Church is now a museum.
St Paul's Church was built in ten years from 1601 to 1610, IT was dedicated in 1691 to Our Lady of Immaculate Conception. In the night time, it gets illuminated by floodlights. Its gothic architectural style resembles that of Bom Jesus Church at Old Goa. A marvel in architecture, one of the most beautiful things about it is its woods carvings with shell-like motifs.
Gangaoshree temple
According to a local legend, 5 shivlings were discovered here. It is a cave temple built somewhat in the sea with a somewhat submerged shivling and a Ganesha in a shrine that you reach by descending a few stairs.
Seashell museum.
Probably one of the best things about Diu. It is a museum full of amazing aquatic species in jars full of formaldehyde solutions. Photography is not allowed here.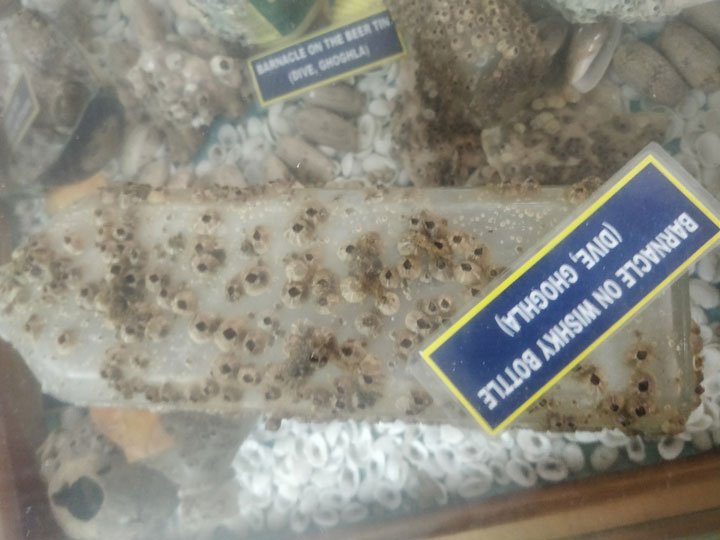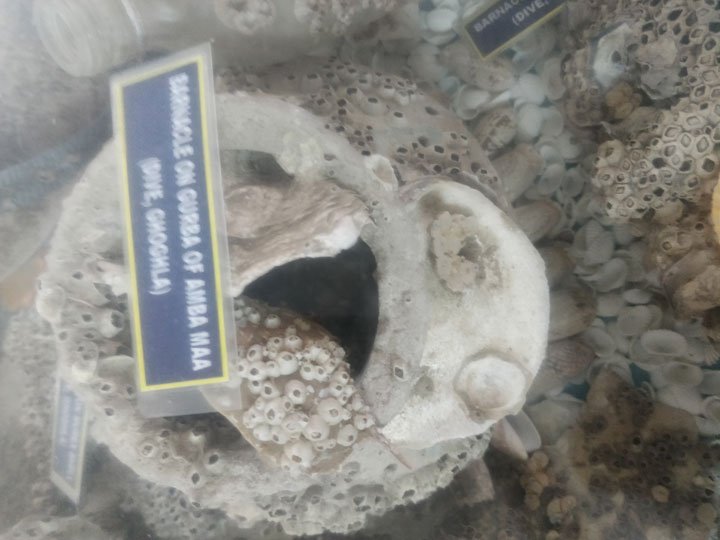 Nagoa Beach
By now it will be evening time, and where else to spend your evening except on a beach? Diu offers several options for the same. Nagoa Beach is the most popular one. Full of all sort of Goan holiday pleasures – whether it be water sports like boat riding, hot air ballooning and bungee jumping, etc, easy availability of alcohol, or just plain old stunning sight of the sea, this is a tourist magnet of a beach. Though water sport activities might be suspended by authorities.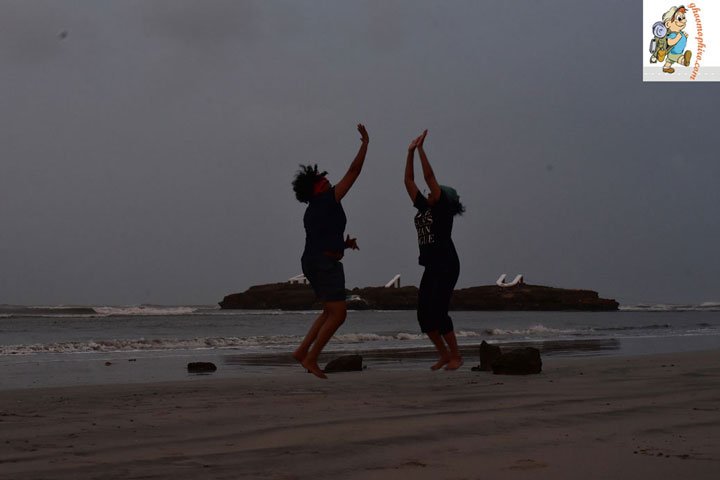 Jalandhar Beach and Chakratirth Beaches
If you are looking for less commercial, more solitary beaches; you may choose between Jalandhar Beach and Chakratirth Beaches. Beautiful stunning beaches and amazing places to watch the sunset. They are near Naida caves and another nearby point is INS Khukri memorial with a long list of soldiers martyred in that naval vassal during the Indo-Pak war of 1971.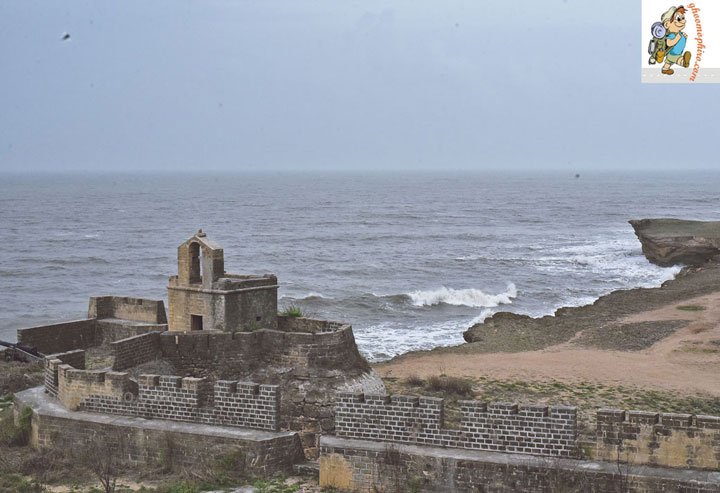 8 St. Thomas Church   
Built-in 1598 on gothic style and now a museum, the St. Thomas Church puts on display antique statues, stone inscriptions, wooden carvings, idols, etc.  A part of it has been converted into a museum full of archaeological treasures dating back to 15th century. The reason why we have kept it for the late evening is so that you can enjoy the multicolored foundations and the special lighting that makes the building even more stunning.
Conclusion
Diu is a mini Goa in hiding. The panoramic views of the Arabian Sea it offers are stunning.  When are you planning to visit it?