Delicacies from North-East
Posted on January 11, 2016 by ghoomophirosisters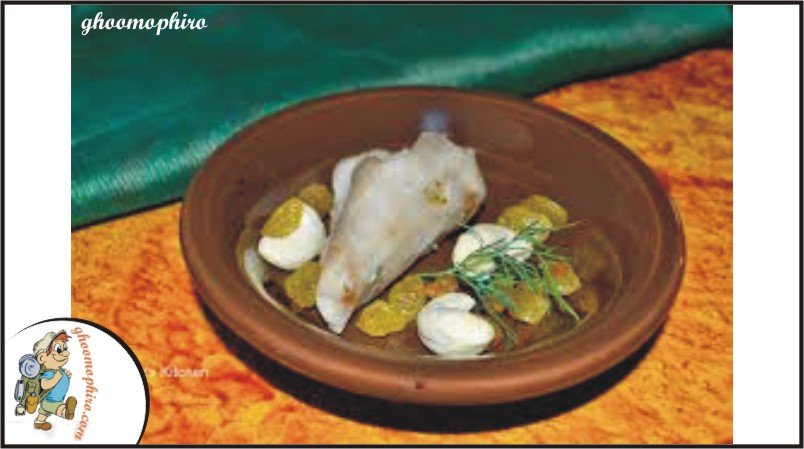 7 sisters as they are often known as are famous for its beautiful amalgam of culture.  Place is endowed with natural beauty and a large part is still untapped. Another facet of the place, which is yet to be discovered, is the variety of cuisines, that place offers for food lovers. Though most of them are non-vegeterian but they are less spicy and very healthy.  Let me take you the culinary ride to these states with top most delicacy from each state
Khar (Assam)
"Khar" is the key delicacy for Assamese. Traditional Assamese lunch usually starts with "Khar". It is prepared by filtering pulp of raw papaya, pulses and few herbs through dried banana ashes. Ginger paste & mustard oil is added as per tatste. It is quite a refreshing and healthy. Kol Posola Khar & Papaya Khar is its variants.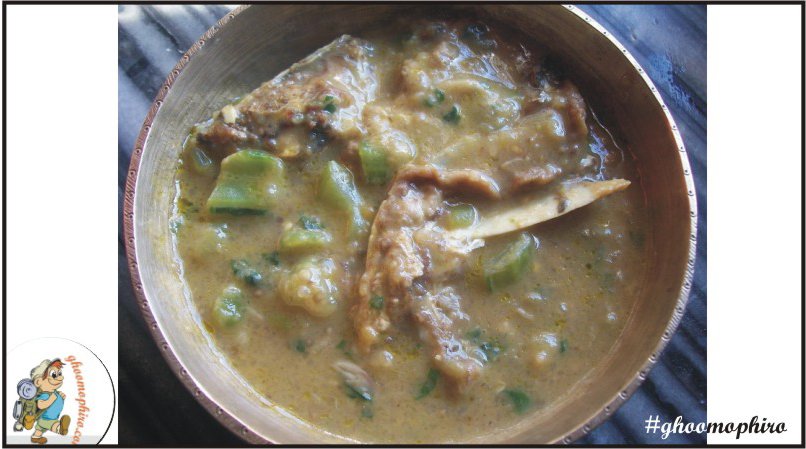 Smoked pork from Nagaland
Pork is the main source of meat in Nagaland. It is usually prepared by boiling the dried smoked pork in soup, which consists of tomato, chillies and local herbs. Once fried with soup, one can feel the taste of bamboo shoots and soup inside which makes it lovable for pork lovers. Its deep smoky flavor makes it to top the food charts. Apparently, it tastes super with steamed plain rice. Chives are added to garnish it.
Eromba from Manipur
Eromba is the traditional cuisine of Meitei Community of Manipur. It is very spicy unlike other north-eastern cuisines as Chilli is the main ingredient of the cuisine. It is a tasteful combination of the favorite local ingredients like fermented dried fish, fermented bamboo-shoot and Raja/King chilli. It goes well with rice and bread. Key for good Eromba is sweet smelling fermented fish.
Jadoh from Meghalaya
Jadoh is rice and meat based Khasi delicacy from Meghalaya. It is famous pulao in Meghalaya and is usually cooked with minimum oil and spices which makes it all the more favorite for health conscious folks.  Jadoh is usually prepared with hill rice or joha rice, which is short grained, which is mixed with succulent pieces of Pork, chopped onions, green chillies and ginger garlic paste. Jadoh is generally served with Tungrymbai, ferment soy paste and Dohneiiong, pork with sesame seeds.
Bai from Mizoram
Bai is the primarily a stew kind of dish and is very popular amongst Mizos.  Bai could be vegetable Bai, or non -vegetarian as well. For non-vegeterian Bai, base is kept as pork, where-in spinach chopped cauliflower, beans, spices; rice and diced potato are boiled with water. It is heated till rice, meat are not cooked. The dish is healthy due to good content of spinach. Bamboo shoots make it more palpable and aromatic.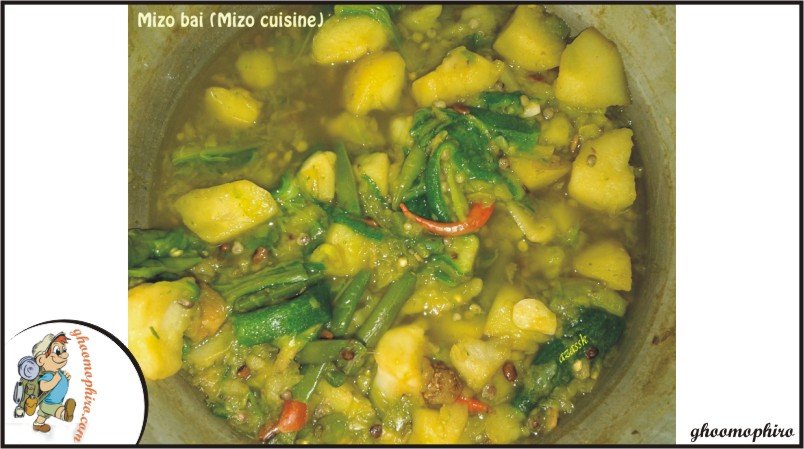 Awan Bangwi from Tripura
Awan Babgwi is a kind of dessert typical in Tripura. Prime ingredients used for this includes rice, cashew/raisins/ginger gratings; Rice is soaked overnight. It is then grinded with rest of the ingredients to make a paste, which is then wrapped in Laiu leaves in the form of cones. Its texture is both aromatic, and spicy.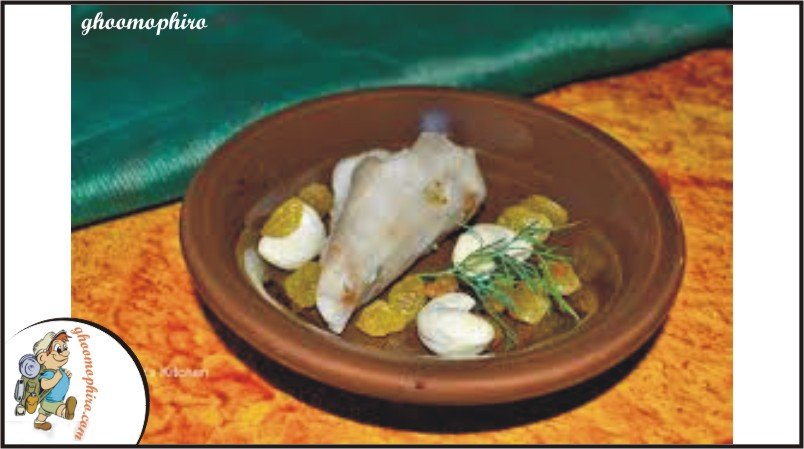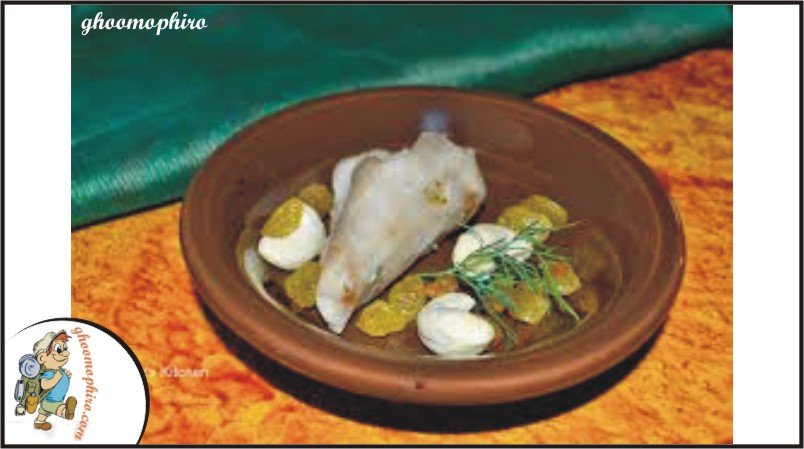 Gyathuk from Sikkim   
It is primarily a noodle-based soup and is often called as "Thupka". It is usually an appetizer but due to veggies/meat, it is quite filling. It is very soothing for the chilly winters in these areas. It can be served hot after garnishing it with spring onions.
Hungry Kya!! Pack your bags for North-east and enjoy the wide variety of healthy and tasty food!!!