Must Do's at Tawang
Posted on January 15, 2016 by ghoomophirosisters
Located in Arunachal Pradesh, Tawang is one of the most picturesque places in north-east. What makes is more beautiful is the variety of scenic landscapes you get to witness during your journey. Color, landscape changes with every curve.  From Bright yellow mustard fields merging with orchids that suddenly morph into dense forests and then to snow clad mountains. "Journeys are more important than destination"- this holds true for road trip to Tawang. Surrounded by Tibet to its north, Sela range of West Kameng to the east and Bhutan in the southwest direction in itself makes it a surreal place. Though you will be rewarded by stunning waterfalls, mesmerizing valleys, here is my quick Must-visits, while you in Tawang.
Sela Pass
Situated at the height of 13,714 ft above mean sea level, Sela pass connects Tawang to Tezpur and Guwahati and one of the highest motorable pass in the world. On the way to Sela pass is Paradise Lake. While summers at Sela Pass are not very cold, but temperature goes to as low as -10 degree in winters. The place is rightly called as "heaven on earth" due to its breathtaking views.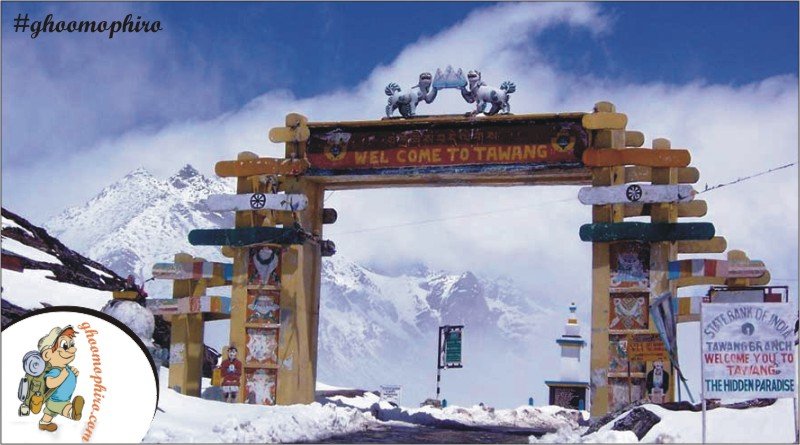 Tawang Monastery
As the birthplace of the sixth Dalai Lama, Tawang boasts of being the holy site for Tibetan Buddhists and a prominent center for Gelug or Gelugpa, the pre-eminent Buddhist school in Tibet. This monastery is the 2nd largest in Asia & largest in Asia, and one of the oldest monasteries as well. It is also known as Golden Namgyal Lhatse . The story behind the monastery is interesting. It is believed that Merak Lama Lodre Gyatso, could not find a suitable place for monastery, so he decided to pray for guidance. When he opened his eyes, he found his horse was on the top of hill, where present day monastery is there. It is the main venue of Torgva festival. Several manuscripts, religious books can be found in the place.
Gorichen Peak
Located at a distance of 160 Kms of Tawang, this peak has religious sentiments attached to it. It is also known as Sa-Nga Phu, which literally means the Kingdom of Deity, and is assumed that it protects the place from evils. Place is hikers' paradise. The entire trek journey is amazing and adventurous. Once you are at the peak, the entire journey seems worth because of the splendid views.
Shonga-tser Lake
Alternatively known as Madhuri Lake, is located at a distance of 40Kms from Tawang. It is the best example of how nature changes the landscapes. It is the resultant of a massive earthquake, which was otherwise grassland for local cattle. Lake is highly photogenic and boasts of being photographer's delight. Stroll around the lake is indeed soulful and enticing.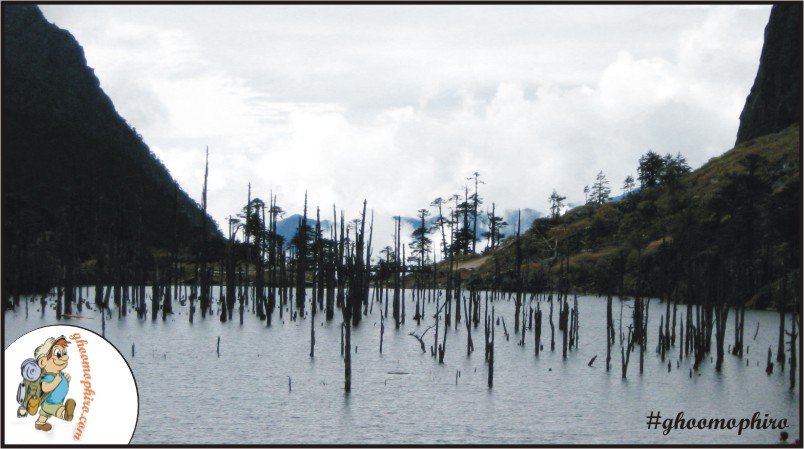 Nuranang Waterfalls
Located 40 Kms away from Tawang, this is another spectacular waterfall, which you will not like to miss. Known as Jang falls, due to its proximity to Jang, small township between Tawang & Bomdila..There is a Hydel power station nearby, which can be visited. River Rafting can be done in summers. For SRK fans, this is the place where Koyala was shot.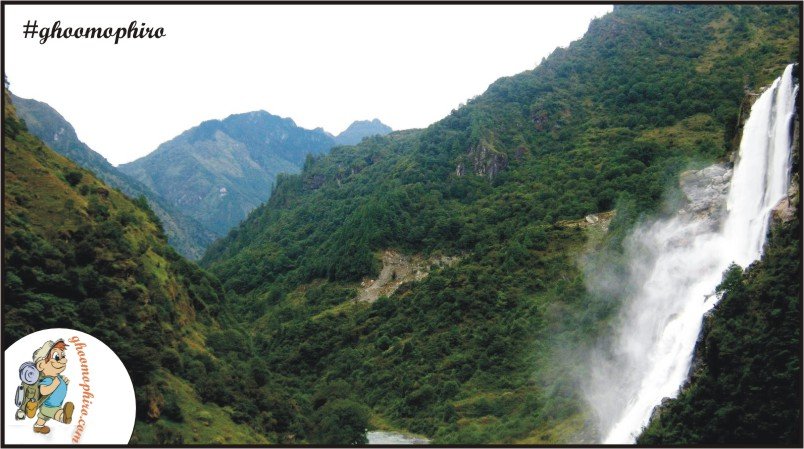 Pankang Teng Tso Lake
Surrounded by the Himalayas, Pankang Teng Tso Lake, also called as Ptso Lake is situated 17 km from Tawang. It's all about the nature that speaks at the lake. It is frozen almost half of the year and is good ground for skiing. Calm water, moving clouds, grazing animals, all look like scenery which can be painted only in mind. Place is highly recommended for all nature shooters.
Jaswant Garh
Built in the memory of Paramvir Chakra recipient Jaswant Singh, it is a must visit place. It is believed, he still protects the Indo-China border. Apparently, he fought for 72 hrs alone during Indo-China war in 1962 and is duly respected within Indian and Chinese army fraternity.
Tawang is one place, which will always refresh you from the city buzz and offers the nature at its best. This summer, don't wait!! Just pack your bags and go to Tawang.