5 Things to do in Mauritius for Honeymooners
Posted on March 15, 2016 by ghoomophirosisters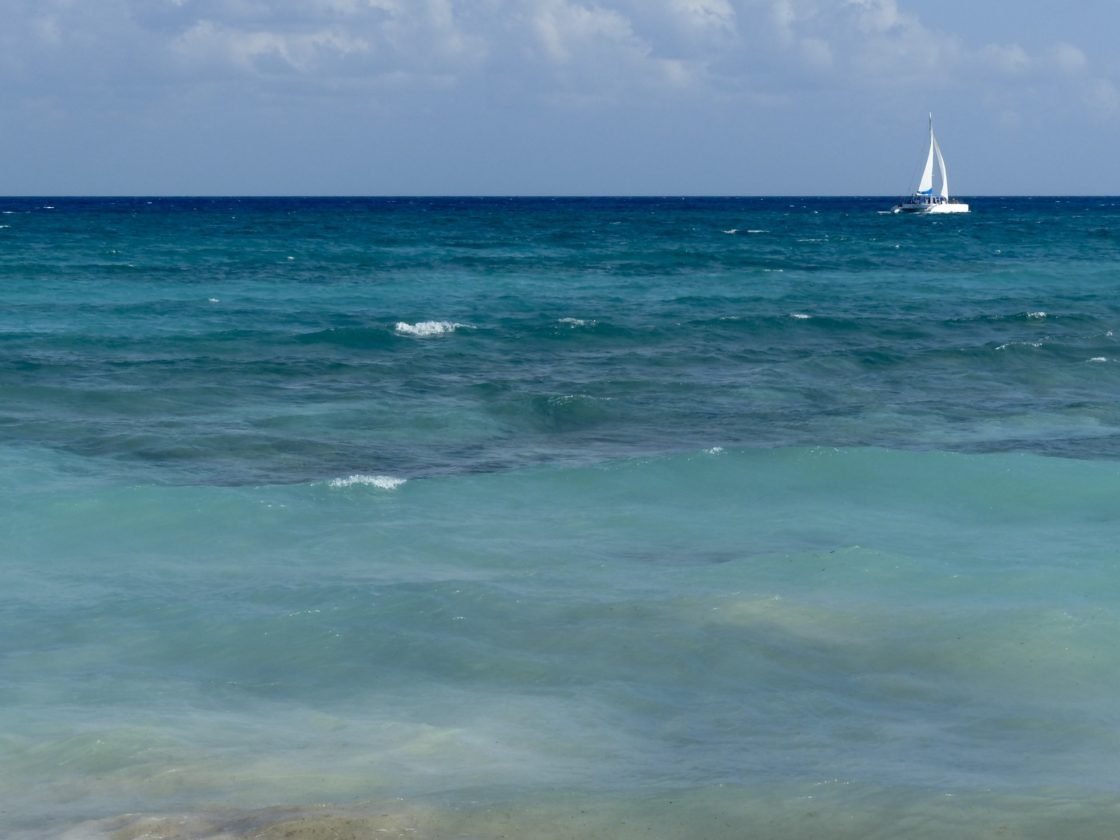 Mauritius is an idyllic escape for two. It is a beautiful conglomerate of crystal blue lagoons, coral islands and white sand beaches, where you can soak yourself in sun for hours. Having said that, it is just not about beaches. There are multiple activities where-in one can get indulged in. This article pens down must do's for two, while you celebrate your togetherness with Mauritius tourism.
1.Nature
There is abundance of landscapes in the region. One can walk through or drive through these beautiful tea plantations, palm trees or sugarcane fields with your loved ones. Getting lost in mise-en-scene at Bois Cheri Tea Plantations is indeed magical and leave memory forever. Places like Chamoral, which is geological oddity in itself can surprise you with the vividity of colors it offers. Other places include Pamplemousses Botanical Garden, which, is the oldest of its kind in the southern hemisphere. Guided tours to these places are available, and do not miss the opportunity to get clicked.
PC- Wikepedia
2.Go Adventurous
Having long coast-line, place offers variety of water sports. This can range from snorkeling, deep sea diving, water-surfing and not to miss under sea-walk. These water sports lets you explore the water
You can also hike the different mountain trails at Black River Gorges National Park, and can see almost extinct pink pigeon. Also, sky diving is one experience you would not like to miss.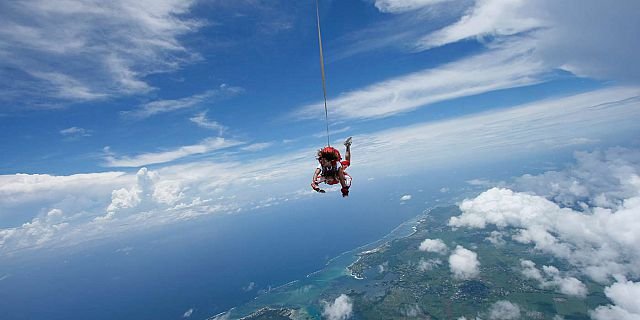 PC- Wikepedia
3.Shop till you drop
Being on special date, one has all the reasons to shop. One can choose to stroll arm in arm through Curepipe or enjoy shopping on Grand Baie Bazar, Goodlands, Quatre Bornes and so on. Place is famous for handmade Asian handicrafts.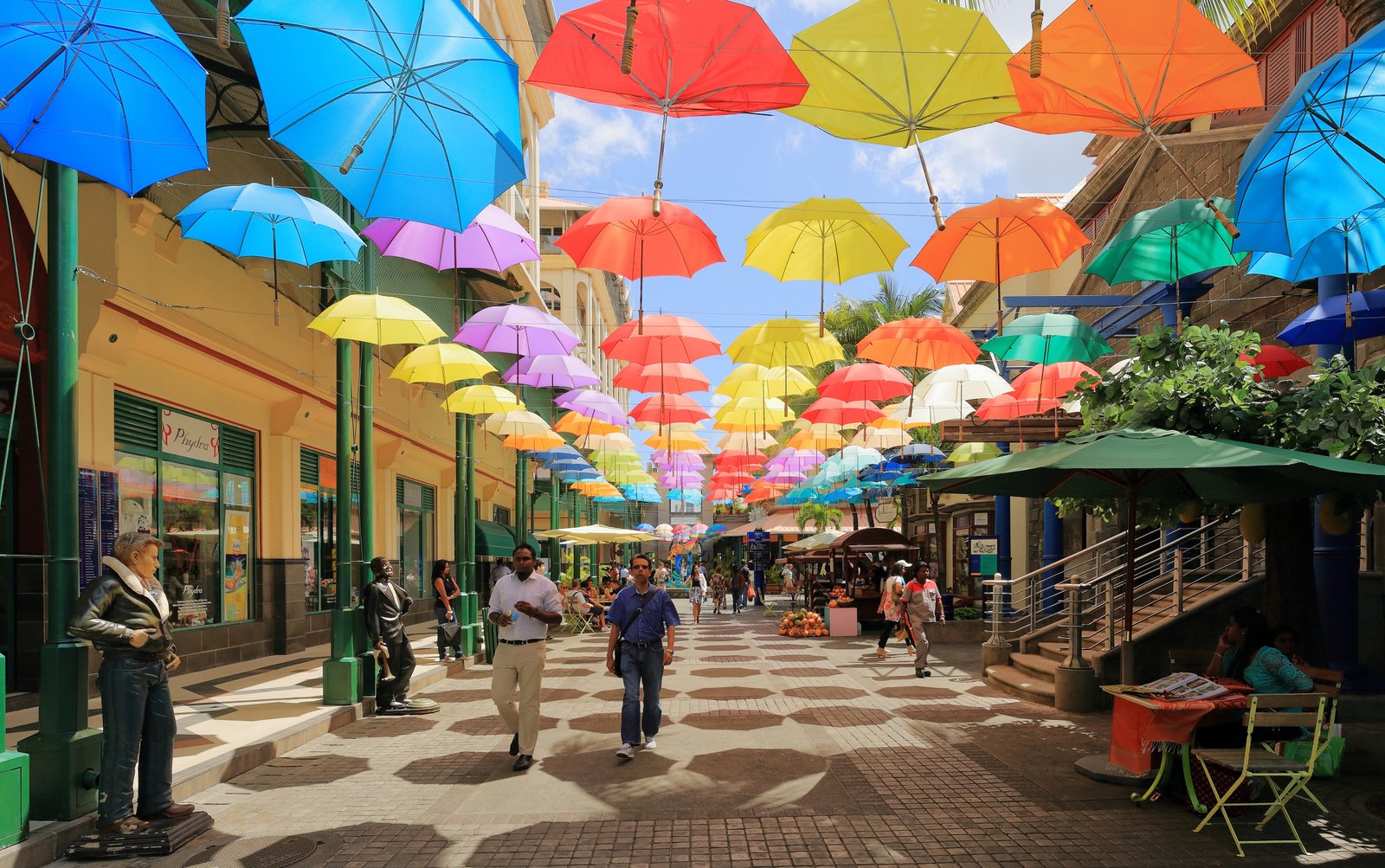 PC- Wikepedia
4.Satiate your Food Cravings
If both of you are foodies, then you will surely enjoy both street food and fine dining in Mauritius. Must try is doll puri served with hot chilli plates. Place offers unique blend of African, Indian & Chinese spices and this is what makes the food here special. When comes to fine dining, all good resorts and properties will plan perfect romantic dinner nights for you propose your better half and fall in love all over again.
5.Celebrate Togetherness
Mauritius is a perfect place to celebrate your togetherness. There are multiple spa centres, where-in two of you can relax together and plan for your next honeymoon.Mauritius Honeymoon is incomplete without midnight candle light dinner or blissful time spending on white sand beaches soaking in sun. Grand Bay, Pereybere, Belle Mare, and Blue Bay are few of the finest beaches to make your partner feel special. If you love kite-surfing, Le Morne is the place for you.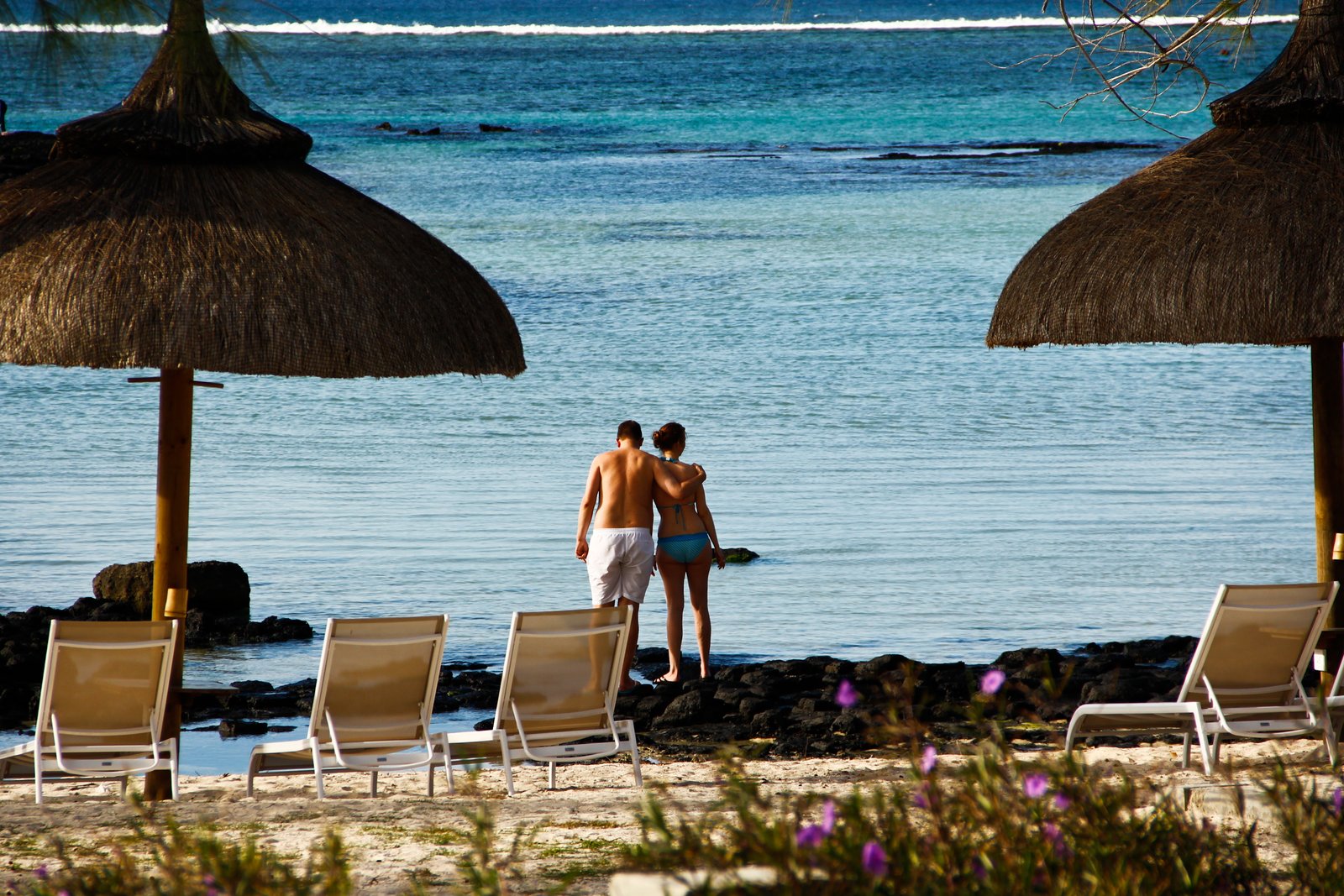 PC- Wikepedia
While reading the post through, I am sure, you will be tempted to book Mauritius Honeymoon Packages