Experience Wilderness at its best in these eco-resorts situated in the jungles of Madhya Pradesh
Posted on May 26, 2016 by ghoomophirosisters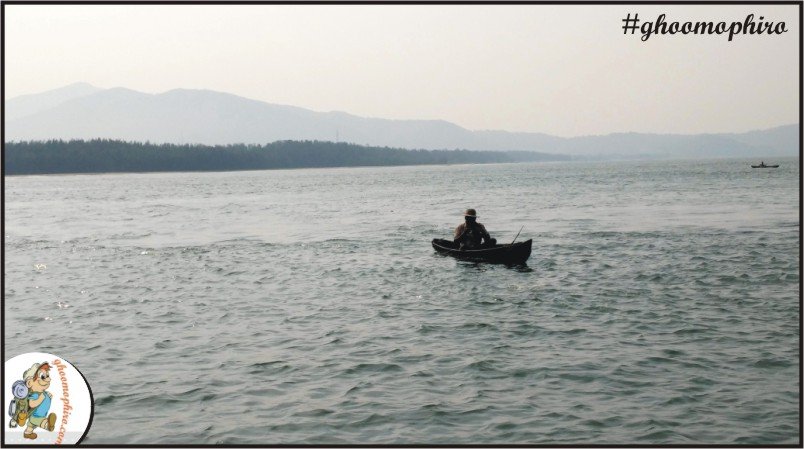 Madhya Pradesh is one of the green states in India,that can offer you wilderness at its best. If you are tired of city hustle bustle and want to spend some time getting lost in the jungles, then these resorts from Madhya Pradesh are definitely should be on your list as they not only offer spectacular hospitality but also let you explore the wildlife in its natural habitat.
Pashangarh by Taj Safaris, Panna National Park
Taj Safaris wildlife lodges are in Panna, Kanha Bandhavgarh & Pench. Each of these are based on themes. Pashangarh, as the name suggests is made out of stone inside the jungles of Panna National Park.One can walk down for jungle safaris, experience the signature dinners or else can enjoy the wilderness of the national park. Place is luxurious in itself and hospitality from staff makes the stay all the more memorable. Trained naturalists can take you out on safari and let you know the fine intricacies of these jungles.
How to get in– 70 kms away from Khajuraho airport, drive is smooth through the jungles.
Forsyth Lodge, Satpura National Park
This is an outstanding property in the Satpura jungles. What make it all the more luxurious is the staff. Once in, you shall be mesmerized by the awesome staff that makes you feel at home. Either you can spend a day at leisure looking around for butterfly park or spending time with school kids from near by village, or you may go to watch sunrise/sunsets at Denva river. Not to miss, this is one of the regions where you can walk down inside the thick Satpura jungles and look around for tigers, bears. Naturalists will amaze you with their knowledge as they explain about the flora & fauna of the jungles. One can also opt to walk uphill to Pachmarhi. Each cottage is made out of cob and is eco-friendly. They have machans above every cottage, which makes the evenings more beautiful. Forsyth also serves signature breakfasts inside jungles while you busy spotting sloth bears.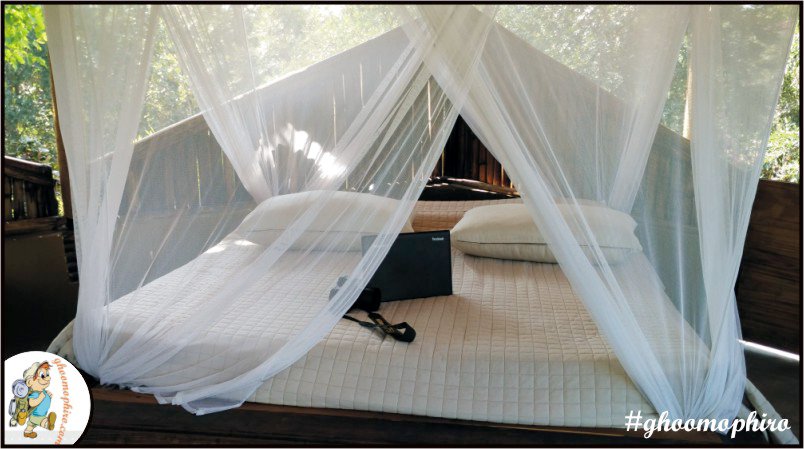 How to get in– Nearest airport is Bhopal airport, from where you can drive down in 4- 5 hrs.
Singinawa lodge, Kanha National Park
Singinawa Lodge is a palatial retreat near the outer edge of Kanha Tiger Reserve. Nearest airport is Jabalpur airport.
There are total 12 sumptuous cottages, that offer stunning view of the forest. Large part of lodge's energy is met through solar power and appropriate methods are been used for water harvesting. Guests at Singinawa can engross themselves in safari with trained professionals or cycle to a nearby village or the forest department nursery. There are a few rock formations nearby, one of which is used for regular campfires. And if you are looking for a relaxed vacation, you can choose to stay at lounge and enjoy the spa.
Pic Credit- Singhniwa Lodge
How to get in– You can drive from Jabalpur airport which is nearest to the lodge and takes around 4-5 hrs.
Sarai at Toria, Panna Tiger Reserve
The Serai at Toria is a luxurious yet charmingly earth-friendly property situated on the banks of the Ken River. Cottages and dining halls are overlooking river, which gives glimpses of wide flora and fauna of jungle. You can get lucky to find jackal, mongoose, jungle cat etc. There are no plastic mineral water bottles (only filtered water), and chemical-free toiletries are purchased in bulk and decanted into glass vials. Most of the staff is from the neighbouring areas. Guests can go for excursions into the Panna Tiger reserve or opt for boat rides and fishing on the pristine Ken river. One would not like to miss the walk on these wet-lands.
Pic Credit- www.scottdunn.com
How to get in– Place is located at 20 min drive from Khajuraho airport/railway station.
Mahua Kothi, Bandhavgarh National Park
Mahua Kothi is another luxurious property from Taj Safaris in Bandhavgarh and wildlife lovers' delight. These are beautiful Kutiyas, with all amneties and lets you remind of rustic surroundings. This property has been inspired from beautiful Mahua trees and it is reflected across property. Guests can indulge themselves in Yoga, tiger sightings, elephant safaris, open jeep safaris, as bandhavgarh boasts to have best tiger sightings across India, cycling etc.
Umaria railway station is the 35 kms away from the park and is nearest mode to get in there.
This summer, pack your bags to these unusual properties and have luxury vacations.