Packing Checklist for a Perfect Beach Vacation
Posted on May 17, 2016 by ghoomophirosisters
Is coconut water, sand in your shoes, and beach hair on your mind? This means you are waiting for idyllic beach vacation. Before actually getting on beach vacation, ensure you have packed the following items to make it memorable and perfect one, so that you don't end up wasting time in stores while on beach;)
Clothing
Ensure cotton and linen clothes. Sarongs, kaftans, one-piece dresses along with matching accessories also make you look more beautiful. Try to keep clothes that can be matched and be worn with multiple combinations. Prefer packing light shades like peach, sky blues, yellows, thereby keeping color scheme really simple. Few scarves can be added to the bucket. Keep loose clothes as well to dress for breakfast and some great party dresses for evenings. Ensure all your swim-wears, bikinis are such that it can make you look more graceful and sensuous, and most importantly you are comfortable carrying them. Don't forget to keep a skinny metal belt.
Sunscreen
As you plan to be tanned on the beach, and soak yourself in sun and sand, sunscreen is a big must. Try to get one with SPF 50+. Lip Balm, wet wipes, nail cutter and shimmery Lipper are also few of the additions to your vanity kit. Keep it light. In fact, you can keep these items at multiple places, rather than keeping everything in one bag.
Loafers
Say no to your heels, while you are on beach vacation. Keep loafers, cool flipflops as they are comfortable as you walk on sand or indulge in beach sports and also easy to wash off the sand. If heels are must, then go for a wedge of black color for evening.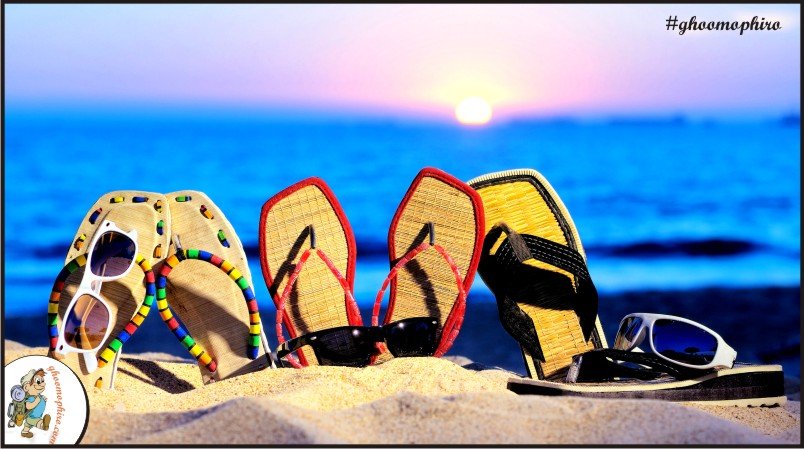 Beach Towels
Though most of the hotels will provide you with towels, but in case you are not on private beaches, it is advisable to keep a light weight towel, not only to dry yourself but also it can be used to sit on it or to lay over on shacks.
Hats
A hat makes you faishonista, acts as anti-ager, and above all protects your bad hair from sun. Prolonged exposure to sun can damage your hair. Prefer a baseball hat, beach sun hats of light shades. Beaded straw hats also adds value to your beach wardrobe.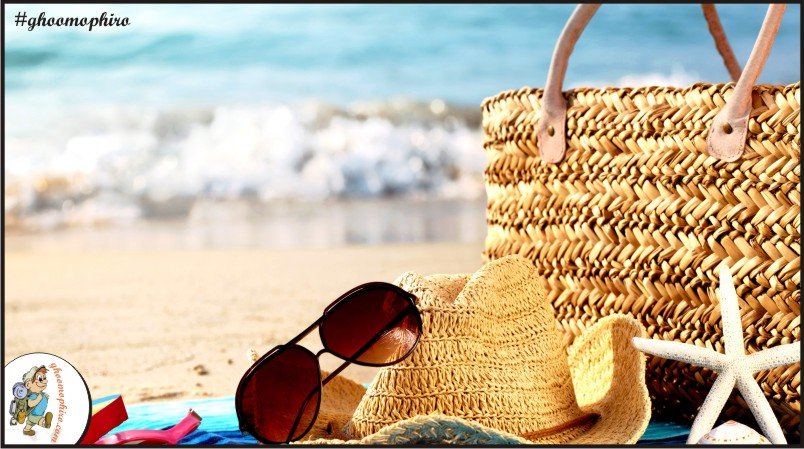 Shades
Get a good pair of sunglasses to cover your eyes from UV rays. Try to have shades with large lenses, so that they can cover the major part of area below eyes.
Camera and Phone Accessories
Keep your camera handy and phone battery charged, so that you don't miss any chance to click and get clicked. Beaches offer abundant opportunities to click the nature. If possible try to carry GoPro or water proof camera, in case you plan to go under water.
First-Aid Kit
A first-aid kit with preliminary medicines, Dettol, bandages, cotton swabs, pain- killer is a mandate
Wondering, your vacation dates are approaching and packing is still incomplete? Go for online shopping and have everything at home without any hassle. To pack them all, do carry a smart beach bag of light color along with a zip-lock bag, where-in you can keep your valuables, wallet and phone as you plan to jump in water for sports.