Things can be done while at Kanha National Reserve
Posted on June 24, 2016 by ghoomophirosisters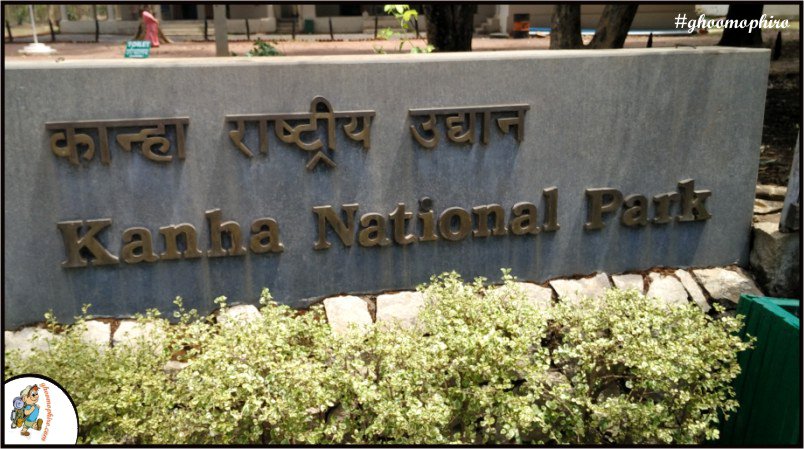 Madhya Pradesh is the king of jungles, and when it comes to tiger spotting, Kanha is most popular amogst wild-life photographers. However, it is not tigers that this reserve is famous for, there are other activities, in which one can indulge themselves for an overall wilderness experience. The post pens down the things that can be done while at Kanha National Reserve.
Safari at Kanha National Park: The dense Sal forests at Kanha preserves the whole different world for city buzzlers like us. This world is the abode of wildlife in its purest form. During the safari to any of four zones at Kanha you can feel the peaceful co-existence of wildlife and nature. As you pass through these roads, those bed time jungle stories seems to be real to you. Jackal, Tigers, Spotted dears can be seen roaming and chatting.
Cycling in the Buffer zone: There is a well- marked 7 Km trail that start from Khatiya Gate and goes till edge of the park. It is apparently the buffer zone, where-in you may encounter tigers sometimes, but overall morning cycling keeps you fit and make you feel fresh.
Interaction with Baiga Tribes: One can go to the near-by villages in Mandla District. Most common tribe in the region is Baiga tribe, which are famous for their tattoo art. A quick interaction with them gives you insight about their culture, their traditions, and way of living. Not to miss they are always eager to offer you their signature home-made drink called Mahua.
Learn Gond Painting: Gonds are one of the largest tribes that dwells in these lush green jungles. While you are roaming around at Kanha, spending time with Gonds and learning their famous paintings should also be a part of your itineraries. The vividity of colors being used to reflect the celebration of nature is indeed remarkable.
Birding: Kanha National Reserve offers one of the best avian beauty to its visitors. Reserve is the house of more than 300+ species due its tropical climate. torks, teals, pintails, herons and egrets, Jungle fowl, White Rumped Shama, White Bellied Drongo, Spangled Drongo. Racket Tailed Drongo, Twany Babbler, Jungle Babbler, Indian Scimitar Babbler, Grey Francolin, Painted Francolin, Black Naped Flycatcher,Common Iora, Eurasian Blackbird, Gold Mantled Chloropsis, Jerdon's Leaf Bird, Golden Oriole, Black Hooded Oriole, Common Grey Hornbill, Malabar Pied Hornbill, Asian Brown Flycatcher are few to name though.
Don't get disappointed, if you don't spot tiger, because reserve has much more than just tiger or leopard sightings. Moreover, The entire journey to the Kanha Reserve is way too enticing and is fresh air in the hustle bustle life.