Explore the Unexplored Delhi with Team Ghoomophiro
Posted on July 13, 2016 by ghoomophirosisters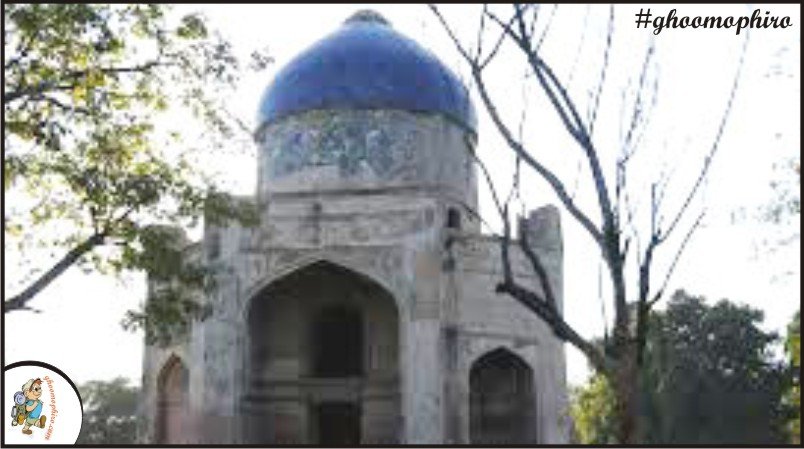 When talking of Delhi's historical monuments, in the first instance, India Gate, Jama Masjid, Jantar Mantar, Humayun's tomb, Red fort and Qutab Minar are probably the names that strike every Indian's mind. Because of their antiquity and marvelous architecture, they have been attracting tourists from all over the world who visit the capital city. Seldom do people realize that there is more to Delhi than this; there are more historical places of the visit than these conventional ones. Unnoticed by the common public yet beautiful and serene, it is apt to call such esoteric monuments- 'The hidden treasures of Delhi'. Some of them are as follows.
Rajon ki Baoli: A grand stepwell located in the Mehrauli Archaeological Park, Rajon ki Baoli is a perfect escape from the hustle- bustle of the city. Its prettiness and impressive isolation make one feel closer to the era it was built in.
Sabz Burj: Built at the intersection of the Lodi and Mathura roads, near Humayun's Tomb, the mysterious Sabz Burj is a blue-domed tomb despite its literal meaning, green tower (apparently due to a restoration blunder). The purpose for which it was built is still unknown but an interesting fact is that it was used as a Police Station during the British rule. Entry is prohibited but one can take a proper glance at it from outside the fences circumscribing it.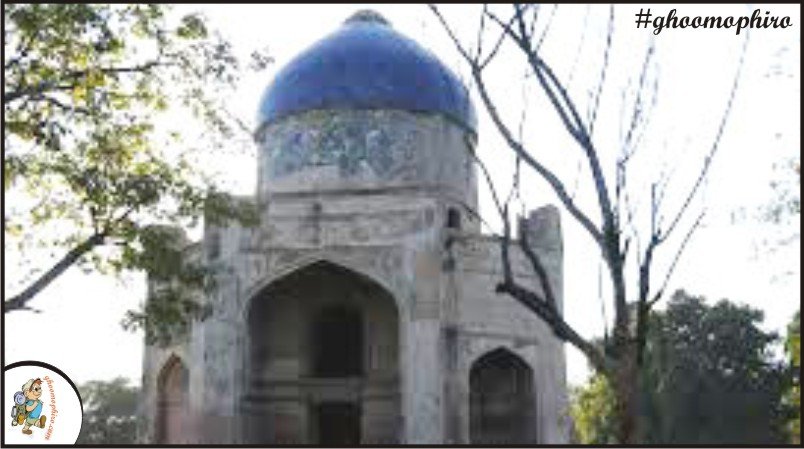 Arab Sarai: It was built by Humayun's widow, Haji Begum to accommodate 300 Arab priests whom she brought back from her pilgrimage to Mecca. It is a big rest house. Only its Northern wall is in a decent condition while all the cells are in a dilapidated state now.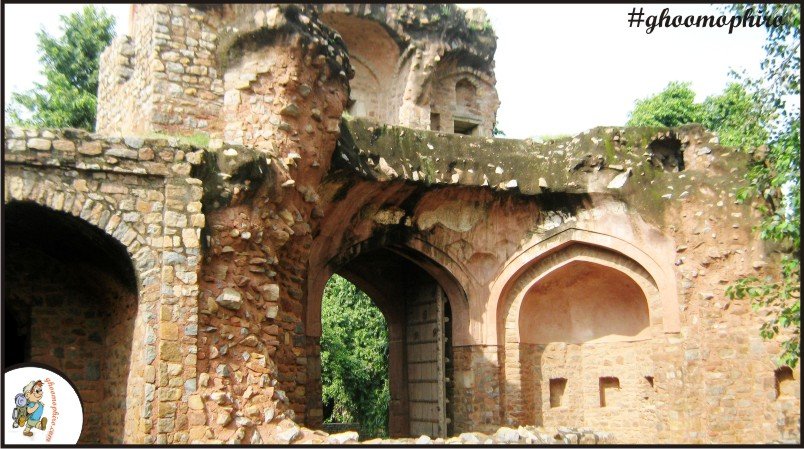 Zeenat-ul-Masjid:This mosque is located to the south of the Red fort and was built by Aurangzeb's daughter, Zeenat ul Nissa. It looks like a miniature form of Jama Masjid. Zeenat-ul-Masjid literally means 'Ornament of Mosques' and the monument truly lives up to its name.
Zafar Mahal:This is the last monument built in the Mughal period by Akbar Shah II. Bahadur Shah Zafar II wanted to be buried there but unfortunately died in exile in Rangoon. The Archaeological Survey of India (ASI) has suggested  setting up a Mughal Museum in the palace to encourage visitors and remove the current encroachments that have taken place.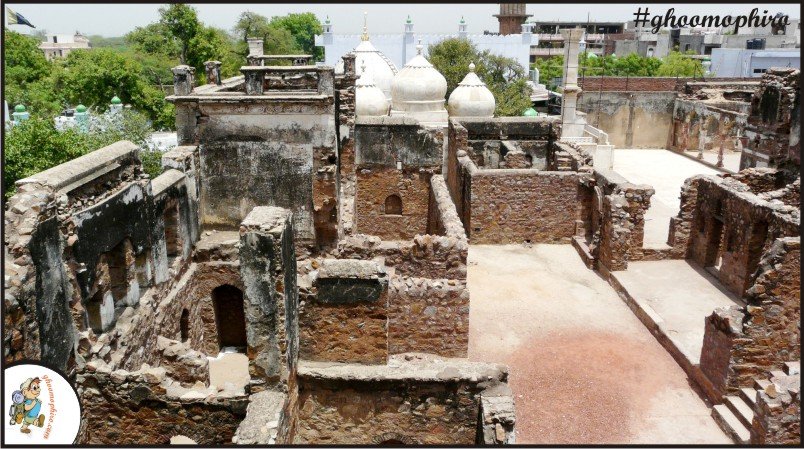 Atgah Khan's Tomb:
Atgah Khan was Akbar's foster father and was murdered by Akbar's foster brother, Adham Khan. Located in the heart of Central Delhi's Hazrat Nizamuddin Basti, the tomb is obscured by brick shacks. It is one of the most splendid creations of the Mughal period. One comes across this structure while visiting the Daragh of Hazrat Nizamuddin but unfortunately does not know what it is.
Apart from the six aforementioned historical monuments in Delhi, there are other ones also, plenty in number, which crave attention today. It is upsetting to see the heritage of our rich past being ignored carelessly. Begumpur mosque, Bijai mandal, Dareeba khurd, Qila Rai Pithora, Tomb and Mosque of Isa Khan, Adam khan's tomb and the list goes on and on…