Hidden gem of Himalayas- Prashar Lake
Posted on July 27, 2016 by ghoomophirosisters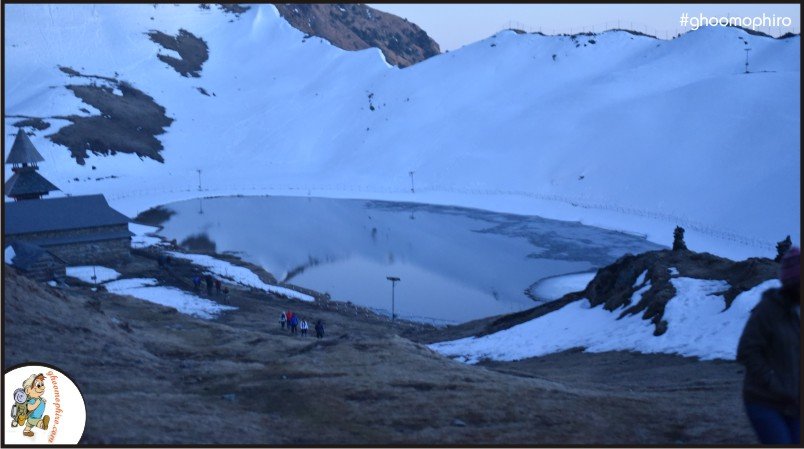 Located at a distance of about 40 km from Himachal Pradesh's Mandi village, the Prashar Lake lies at an altitude of 2730 m above sea level.  It has a floating island and the depth of the lake has not been determined yet.  A Pagoda style temple was built near it, in the 13th century and is dedicated to sage Prashar who is believed to have meditated at the place. One remarkable thing about the temple is that it is entirely made up of just one Deodar tree. Its sinuous carvings of snakes and other animals augment its splendour. A lot of natives and people from around the globe arrive here during the yearly festival of the temple that is held in June. Some peaceful time can be spent at this place, away from the human habitation and its aura will start blending with your soul.
The trek to Prashar Lake is a pleasant one. It is not very famous but is slowly gaining popularity among people. The 6-7 km trek starts from Baagi Village. The initial 1.5 km runs along a local rivulet but the real hike starts after that only. En route, you will come across a Shiva trident. It is better to keep cross – checking with people whom you meet on the way, to make sure that you are moving on the right track. The directions are not properly marked so one has to be careful. You will find horses and cows on the way and the views of the Pir Panjal, Dhauladhar and Kinnaur mountain ranges are amazing. The path becomes slippery when it rains.
Once you reach the top, you will start feeling rejuvenated. The pollution- free air of the hills will boost up your energy and stamina making you feel revitalised. At some occasions, clouds welcome the hikers too!
Accommodation options include the PWD and Forest Department Rest Houses but it is recommended to book rooms in these two from beforehand only to be assured of their availability. When you fail to do so, you might be allowed to stay in the Prashar Mandir's premises as well.
Making Parashar Lake as your base camp, you can try to go further on a 12 km trek to Tunga Mata temple which is located above it. This trail comprises a steep climb on the mountain ridge situated behind the lake and on the way back, you can visit some idiosyncratic places near the lake such as Shikhari Devi temple, Chindi, Pandoh, Kamru Nag Lake & Temple and Barot.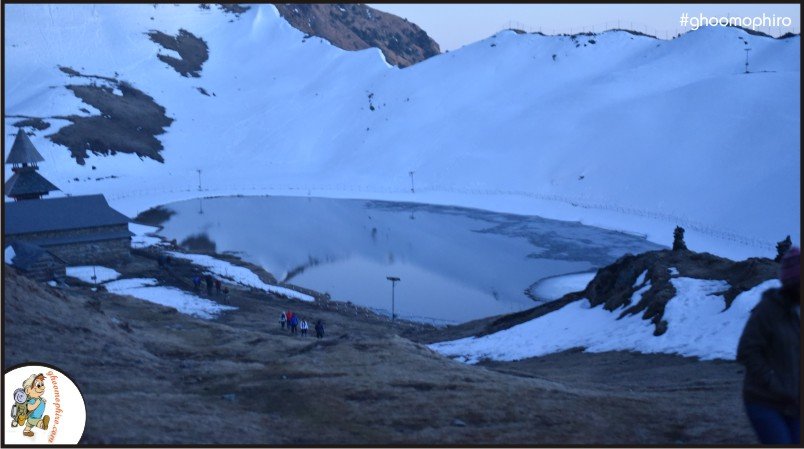 In a nutshell, Parashar Lake is a good option if you have time for only 2-3 days and want a religious as well as an adventurous trip. The journey is quite refreshing and the locals very amiable. So get ready to explore this destination!