Adventure comes to life -Tirthan Valley
Posted on August 25, 2016 by ghoomophirosisters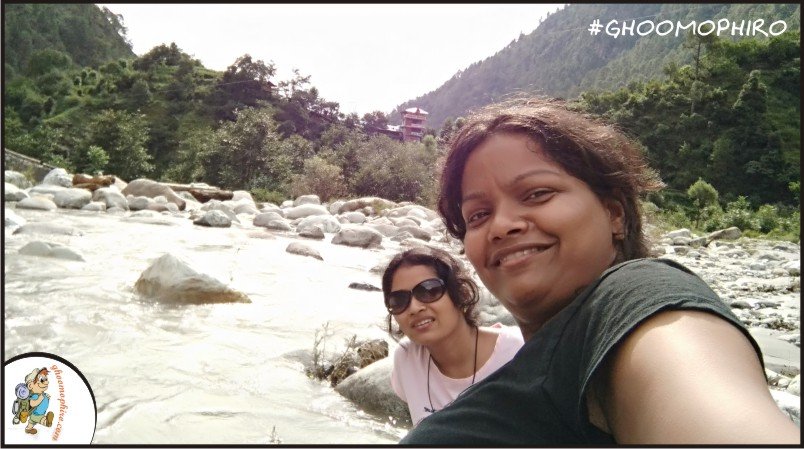 Ringed by the sprawling Great Himalayan National Park, jeweled with lush green forests, free-flowing rivers and tranquil and clear water sheet, the Tirthan valley is one of the most alluring places, resting in the lap of Himalayas.The Tirthan Valley has Charismatic ambiance and best idea to spend the weekend.
The beautiful land lies in Kullu district,Himachal Pradesh. The name "Tirthan"has been drawn from the majestic Tirthan river flowing in that region. It is an enduring river of cold and clear glacier water, which abundant with trout fish. It is the ideal place nature lovers and adventure freak.
The time as you reach the magnificent valley, you feel released from all exhaustion and frustration.
Things to do
The Tirthan Valley is an ultimate destination for many adventurous activities including, trout fishing, hiking, trekking, camping, bonfires, and photography.The last ten years has witnessed the huge rise in a number of travelers.This article is an attempt to guide you all through your travel to this alluring Himalayan valley.
Feel the thrill-River crossing.
The thrilling experience of River crossing in the Tirthan Valley is a most captivating adventure for people, who are fond of engaging in daring activity in the serene valley. You can enjoy the escapade sports, where you are tied with a rope and suspended freely to feel the cool spray of the tempestuous River Tirthan flowing underneath. Other than that you can try to cross the river with the help of a rope, where you're tied with rope for safety.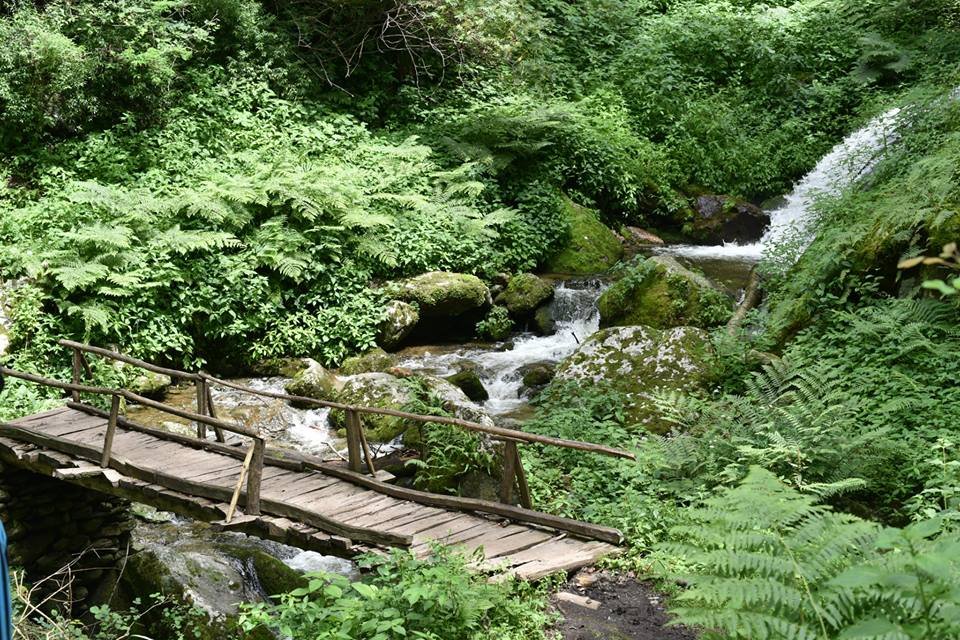 Enjoy Trout fishing.
Get ready with your fishing tackle!! The Tirthan river is the best place for trying out explore your fishing skills. The crystal clear flowing water offers you an ideal spot to hunt trout fish. The travelers are love in love with this place and try yet another adventure of fish hunting.
Adventure at the peak- The Great Himalayan Park.
The beautiful and alluring view of the Great Himalayan Park will leave you mesmerized. It is an ideal place to experience the thrilling danger and unfold the unrevealed chapters of the Himalaya. It definitely gives you vacation goals to the adventure enthusiast. The region is loaded with amazing wildlife, Landscape, trekking, and fishing.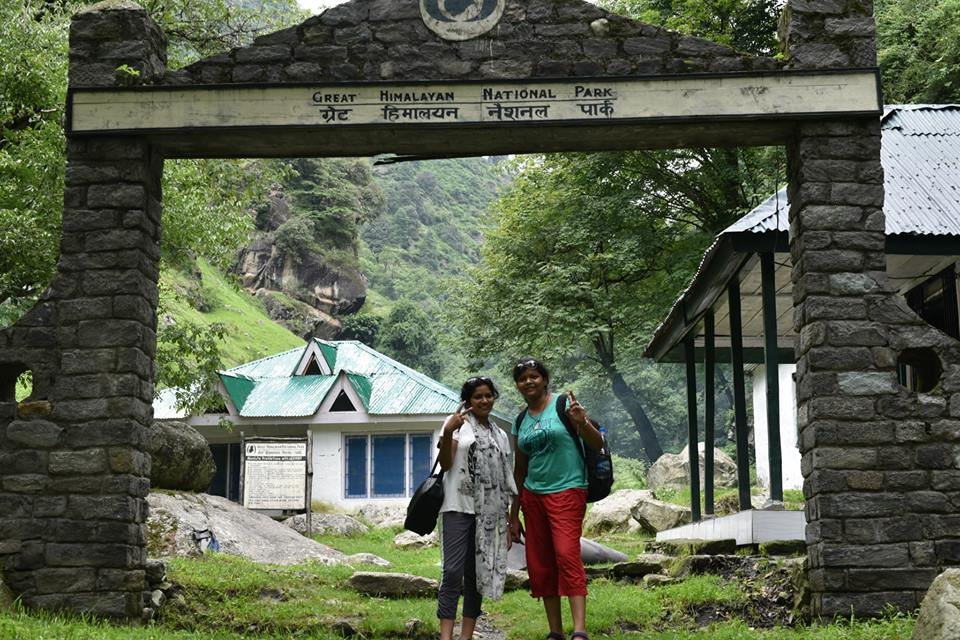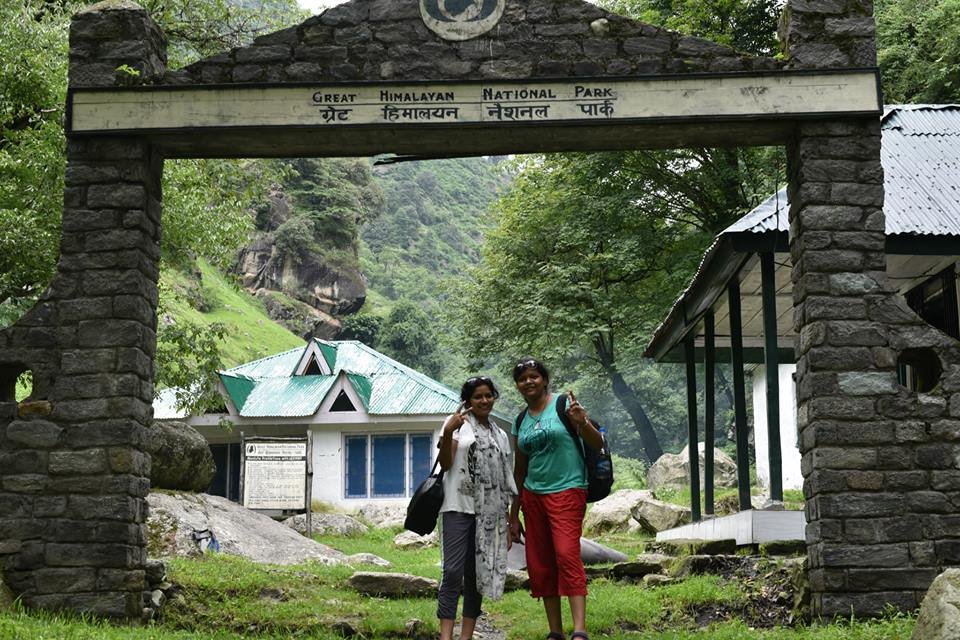 The refreshing and Stunning art of nature- Waterfalls
The alluring view of invigorating waterfalls is the best sight you definitely don't want to miss. Find out some time to witness the extreme beauty of nature. Enjoy bathing in refreshing pure Himalayan water.

If you want a break from your hectic life, and need some quality time for yourself, then tour to tirthan valley in the laps of Himalaya is an excellent idea.
Travel tip
The best season to head towards this heavenly place is summers between March to June.
Don't forget to carry your fish tackle!!
How to reach?
By Air: Nearest Airport is Bhunter near Kullu.
By Train: Chandigarh is the closest Railway Station.
By Road: Possible route(s) to Tirthan Valley from Delhi by road are
Delhi – Ambala (188 KM) – Chandigarh – Roopnagar (282 KM) – Kiratpur – Bilaspur (371 KM) – Mandi (440 KM) – Pandoh – Aut (481 KM) – Larji – Gushaini – Tirthan (511 KM)
The government Buses (Volvo) also head from Janpath, Delhi at 6 P.M daily and it takes 12 hrs to reach Aut. Next morning after reaching Aut you can hire taxi or bus heading towards Tirthan valley. It is about more 45 minutes drive from Aut to Tirthan