Why You will love Parasailing in these parts of India
Posted on September 23, 2016 by ghoomophirosisters
Parasailing, aka parakiting or parascending, is a recreational kiting activity in which a person is hauled behind a vehicle (usually a boat) while attached to a distinctively designed canopy wing (like a parachute), called a parasail wing. It could either be aquatic or it could be terrestrial. Both of them have their own essence and experience to offer!The well- known states for parasailing sites in India are listed below.
Himachal Pradesh
March to October is the best time period to try out parasailing in Himachal Pradesh and Solang Valley, Dharamshala, Kullu, Manali, Lahaul Spiti and Bir Billing Valley are the sites in this state where you can enjoy a panoramic view of the Himalayas while doing it.
They are suitable for professional as well as amateur parasailers and are some of the top spots for parasailing in India. Even international parasailing and paragliding events are organised here.
Rajasthan
Rajasthan is the most colourful and unconventional one of all the parasailing places in India. It is taken to be a leisure activity here and the colourful surroundings, open environment and sandy expanse enrich the experience many-folds. Adrenaline junkies and adventure seekers flock to the sandy world for its parasailing events which take place on an annual basis. The months from September to February are the best ones to undertake this activity and the good sites for parasailing in Rajasthan include Jaipur, Bikaner, Jodhpur, Udaipur and Jaisalmer.
A must visit while you are on parasailing India mission!
Uttarakhand
Naukuchiatal, Doon Valley, Auli and Bedni Bugyal are some of India's most sought after parasailing sites located in the scenic state of Uttarakhand, positioned vitally amidst the snow clad mountains and sprinkled with occasional greenery. All-encompassing views, sublime water bodies, lofty peaks, evergreen coniferous and oak forests make for a stunning view from the air. The months from May to November are the most suitable ones for undertaking this adventure sport.
Kerala
Parasailing in Kerala is an experience you will never forget in your lifetime. As the speedboat zooms off into the sea, the rush you will feel with be out of this world and your experience of parasailing in India will not be complete if you do not give Kerala a try! Alappuzha Beach, Varkala Beach and Payyambalam Beach are the famous parasailing sites in Kerala and the most appropriate months for doing so are from October to March.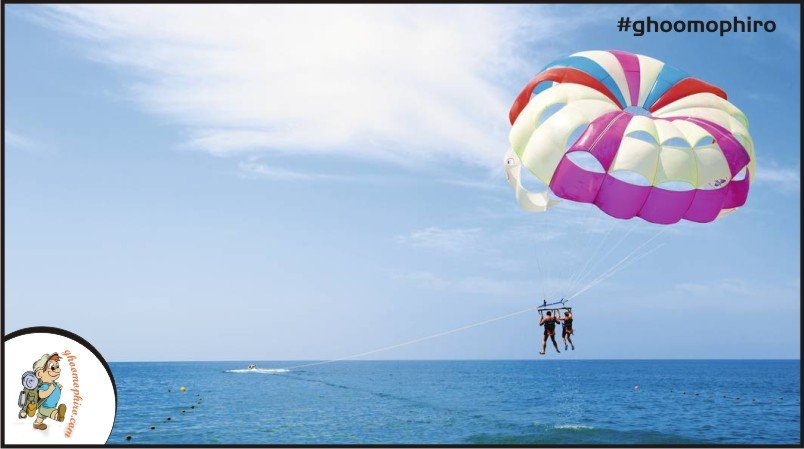 Maharashtra
Maharashtra is a famous destination for parasailing in India because of the topographic variations in the state. Parasailing is an adventurous activity that has the sass to electrify your whole body with your shooting up through the wind. The greenery of natural parks, chiming rivers, moderate cliffs, deciduous forests, sandy beaches and expansive views augment the already stupefying experience of soaring in the sky. Matheran, Mahabaleshwar, Goa, Kamshet, Panchgani, Kundalika and Powai and are some of India's top parasailing destinations in the western region. Parasailing in Pune is also trending now- a- days. Months from October to May are the most befitting for undertaking this activity in the region.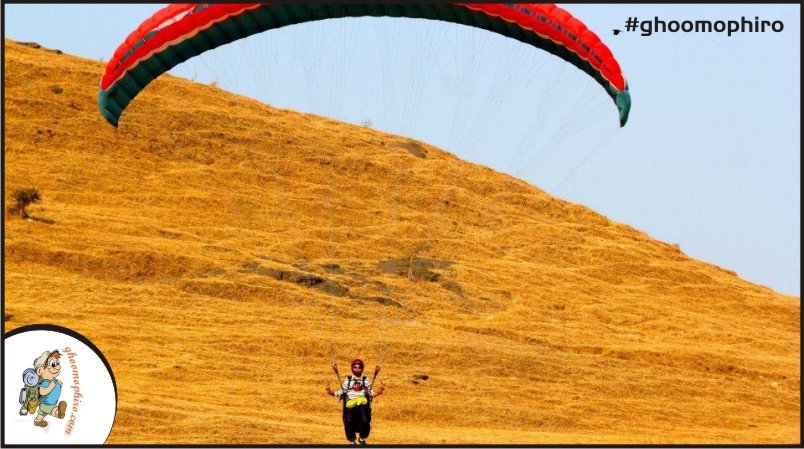 So which one will you cross out first from your bucket list?