Apps you should download before your travel
Posted on September 23, 2016 by ghoomophirosisters
The good part of technology evolution is that it has made our lives easier. Things which were un-thought of only a few years ago have actually materialized now. Mobile applications are a great example of this. They have brought about convenience in everyday living and some have become quite indispensable in people's lives. Listed below are 9 travel apps which have great utility.
Hopper
Apart from assisting you in booking your flight tickets, Hopper also tells you when the best time to do so is. It looks out for your chosen destination and notifies you about predictions regarding when your flight will be the least expensive.
Foodspotting
This is a very helpful companion while visiting a new place. Foodspotting is an application which is all about food. You get recommendations of actual dishes instead of reviews of restaurants. Users share brief reviews and pictures of the food they try and the place they found it at.
Duolingo
If you are planning a trip abroad, this well- designed language learning app will come quite handy. Though it is not a substitute for proper language tuition, you can learn at least the basics before your trip in a fun way. It works just like a gaming app which has various levels which you need to keep on completing to advance forward.
LiveTrekker
This application assists you in keeping a detailed record of your travels, completing with a route track, geotagging photos, audios and videos – all laid out on an attractive map. Two things to keep in mind are that this app can be a bit of a data consumer and the continued use of GPS can exhaust your battery.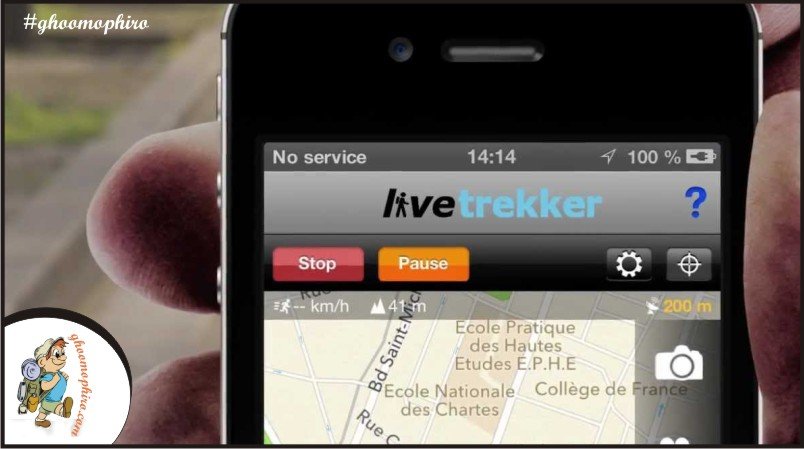 XE Currency
At times when you are abroad in a foreign country, you will need to convert your home country's currency to your current destination's currency, especially when you are out buying stuff. The XE Currency app helps you in calculating prices of your purchase by making the necessary conversion and will also keep you up to date with the latest currency rates and fluctuations for your destination.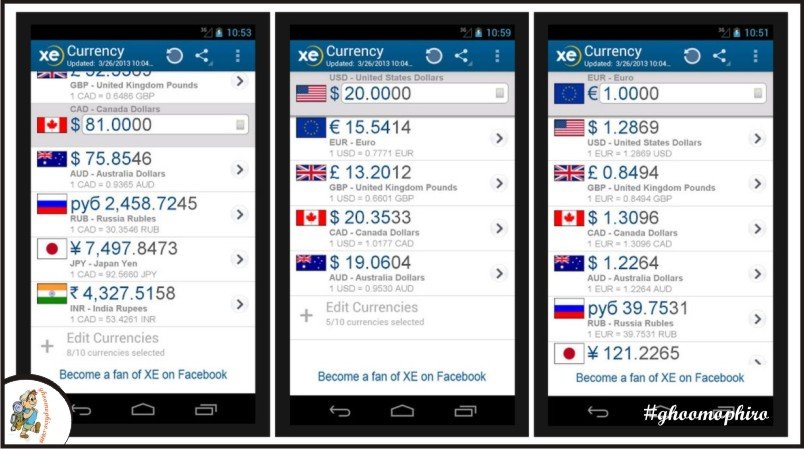 Airbnb
Available for over 34,000 cities across the world, Airbnb lets you pick places to stay customized according to your needs and choice and not the typical ones. You may choose to rent an entire apartment for a group of people or just a room for yourself by using this app.
Splitwise
Splitwise helps you in splitting costs with companions while travelling. You just need to add expenses as you go along and this app will tell you who owes how much money to whom. All the information about debts is synced and shared which makes it very easy to keep a track of the expenditure activities.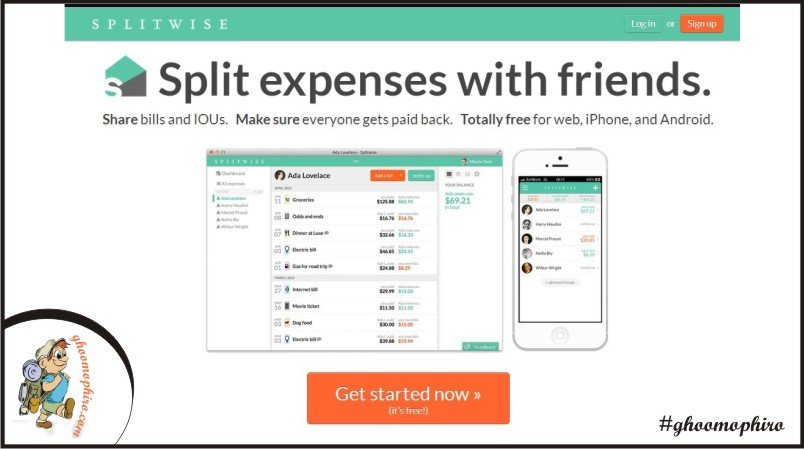 TimerCam
This app helps a lot when you are travelling solo in a remote place and are tired of clicking selfies all the time. TimerCam has an excellent interface, the self- timer of which gives time gaps of 5, 10 or 15 seconds to click pictures. The application supports back as well as front camera which is like a cherry on the cake.
Gogobot
Gogobot gives its users access to reviews of restaurants, hotels and fun activities around the globe. With the help of this application, you can draft itineraries and organize your days and can share your pictures, reviews and experiences too.
Next time you travel, do keep the above ones as per your needs with you!