Epitome of Love – The Tajmahal
Posted on September 22, 2016 by ghoomophirosisters
The final product of the involvement of about 22,000 workers comprising masons, painters, stonecutters, carvers, inlayers, dome-builders, calligraphers and other artisans, from all over Central Asia and Iran is a sight to behold! It is the Taj Mahal, a monument which has a unique blend of Islamic, Persian and Indian architecture. An ivory-white marble mausoleum on the southern bank of river Yamuna in Agra, it is designated as one of the "Seven Wonders of the World."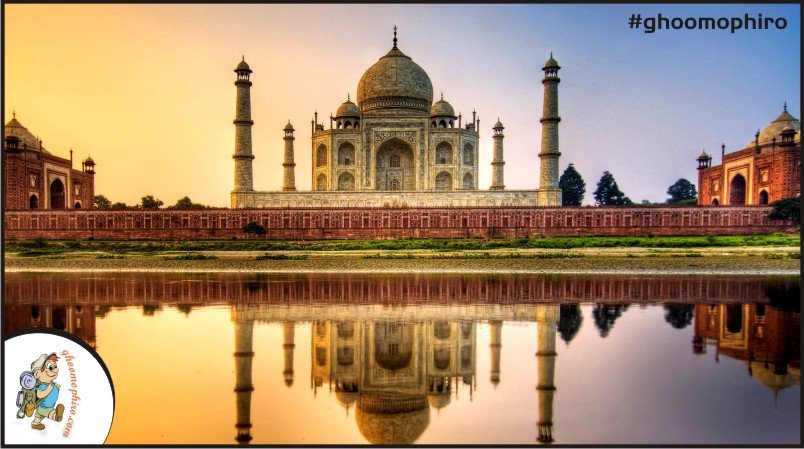 The charisma of the structure then created is such that even years after its establishment, it is still regarded as one of the most magnetic and eye- catching manmade monuments of the world. Not only the Taj but also the structures alongside it are extremely charming and add to the artistic wonder and architectural grandeur of the place.The entire Taj complex consists of the following major constituents.
Darwaza – The Main Gateway
The main sandstone gateway adorned in calligraphy with verses from the Holy Quran and having a domed central chamber, was constructed in between 1932 and 1938. The door of the gateway was originally made out of solid silver to prevent outsiders from catching sight of the tomb until they are right in the doorway itself.
Charbagh – The Taj Garden
On entering the Taj Gateway, you can view a garden stretching in front of you up to the plinth of the Taj and it occupies most part of the Taj complex- 300 m X 300 m out of the total area of 580 m X 300 m. Symmetry is the guiding principle in creating this garden and it can be experienced everywhere.
The Main Tomb
Although Taj was built to epitomize Shah Jahan's love for his wife Mumtaz Mahal, but later it was decided to make it their final resting place also. The southern face of the tomb is the prime entrance to the interior. A finely cut marble screen, decorated with precious stones, scatters light over the cenotaph of the wife in the centre and that of the husband too beside it. The 99 names of Allah embellish the top of Mumtaz's tomb and rest of them into Shah Jahan's -the ones that are the indicator of a male ruler.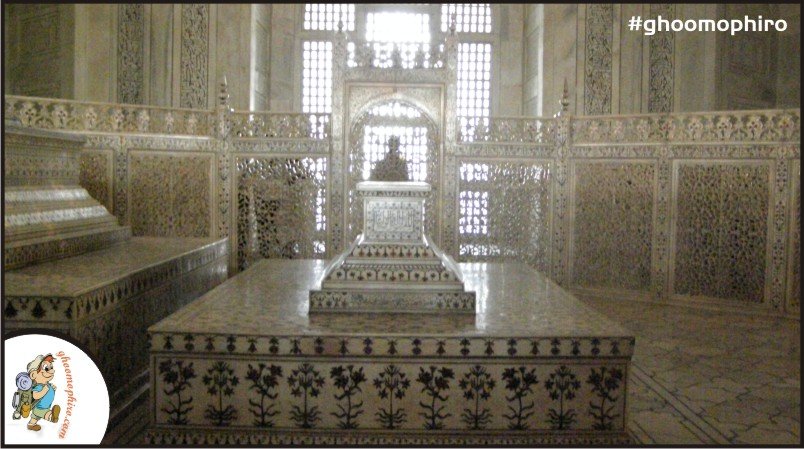 Naqqar Khana – The Rest House
The Taj Mahal Rest House, also referred to as the Assembly Hall or the Naqqar Khana, is established on the eastern side of the Taj and Taj Mahal Mosque's replica  lies exactly opposite, on the western side. It is believed that the rest house was built to provide a 'jawab', as it balances the architectural symmetry of the entire structure.
Best time to visit
There is no time of the year when the monument's grandeur and magnificence fade away but comparatively better months to visit the Taj Mahal are from October to March. It comes to the peak of its luminescence during the sunrise, sunset and the full moon nights. Night viewing is permitted on full moon nights, plus minus two days, but tickets need to be booked one day in advance for the same.