Why we need International Travel Insurance
Posted on October 5, 2016 by ghoomophirosisters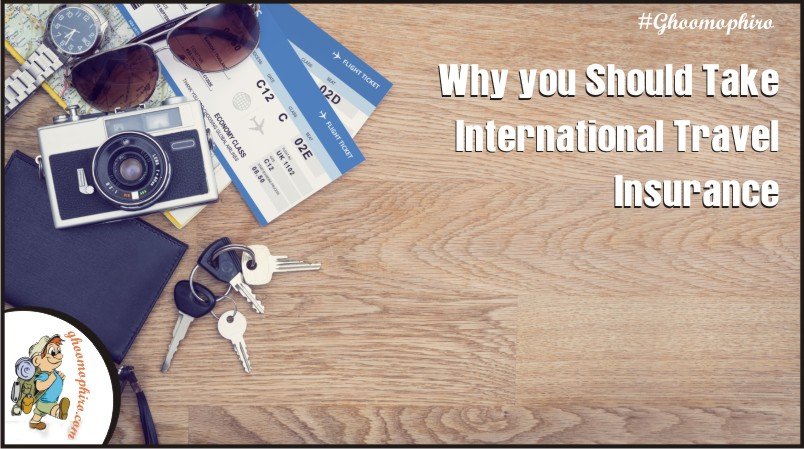 As the holiday season approaches, families start packing their bags for a peaceful vacation. There are a lot of expenses attached to every trip. The tourists who are more anxious than the rest remain always remain fearful of something going unplanned such as natural disaster or a medical emergency which could put a damper on their vacation. After all, it isn't every-day that you get to spend this much on something you like.
International Travel insurance covers the losses incurred during any medical emergencies, flight cancellations, luggage misplacement and other things that could probably go wrong on a tour.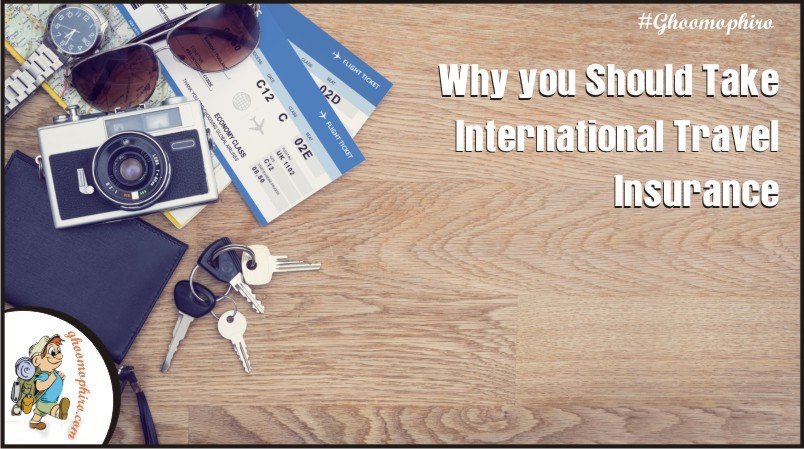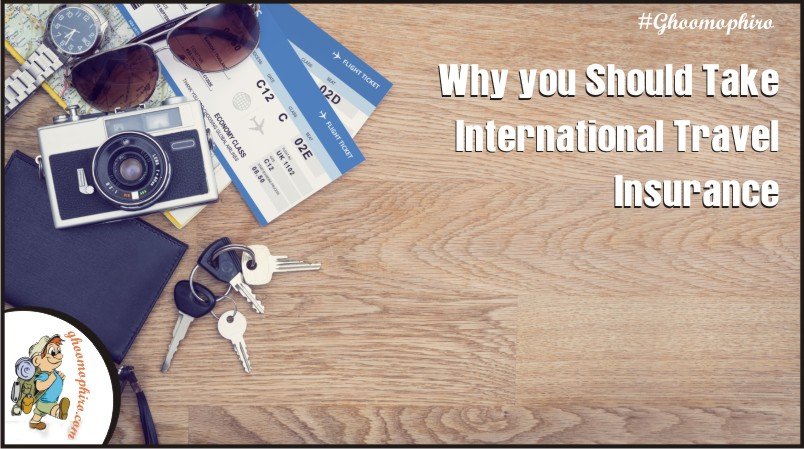 Emergency Health Treatment and Evacuation Cover–If your regular health insurance does not cover the medical bills and treatments while you are abroad, then you certainly need travel insurance handy. From car accidents to the sports-related injuries, there are many things that can go wrong. At that time all that is required is having cover for your treatment and evacuation from the country.
Flight cancellation – If the thought of missing a flight or a train to your holiday destination makes you wondering about the money that could get wasted, then there are policies for travellers that may get you onto another flight or train or may even reimburse you. Sudden changes in weather conditions are one of the common unforeseen travel misfortunes that can happen to anyone which leads to flight cancellation usually, especially in a country like India, where the heavy rains and floods are not a surprise.
Losing documents abroad such as your passport- Losing important documents such as your Ids and passport can be a harrowing experience. In case you do not know the local language, communicating can be a challenge. But if you have the travel insurance policies handy, a call to the emergency number can get you can get the duplicate documents ready and all the related expenses will also be incurred. You can reach your home safe sound with a little smart planning.
Theft and Pickpocketing- You have just a little idea about the place that you are going to and some people can take advantage of this. The tourists are the best bet for the petty criminals and pickpockets. Covering it through an insurance policy may get you your stolen stuff back.
Loss of luggage- This is another big issue the travellers face when they travel abroad. The incidents regarding the lost luggage are quite common even in the best airports around the world. Covering it through insurance will make you feel safer and save you an anxiety attack that could happen when you won't see your luggage in there. The replaced luggage won't give you back everything, but at least a peace of mind is guaranteed.
Sudden illness before your trip – In case you have set everything up but right before the day of the trip, you have fallen sick, do not worry about the loss if you have  The travel insurance policy will cover any sudden illness before the trip and you can choose to be healthy first before setting out to travel again without having to spend anything extra.
All these issues are common with the travellers and are enough for everyone to understand how travel insurance is one of the best decisions they have made about the trip. Many still ignore the importance of it. But the growing rate of travel insurance coverage tells the story about how people are playing it safer these days.