24 Hours in Ahemdabad
Posted on October 21, 2016 by ghoomophirosisters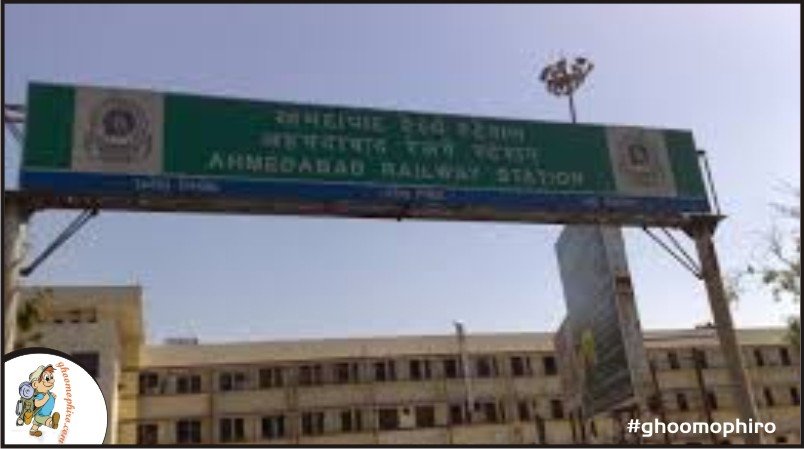 A mini-metropolis in the state of Gujrat, Ahmedabad provides travellers with a rejuvenating combination of the old and the new. From locating religious shrines and ancient monuments to relishing lip-smacking street food and exploring indigenous textiles, you can make the most of a 24 hours-long visit to the city. Not to miss, place is also known to groom best B-school graduates from India.
With merely a day in hand, a Heritage Walk is probably the best commencement to the city's tour. You have to decide between two options- Ahmedabad's Municipal Corporation conducts a morning walk which starts at 8:00 and takes you to numerous important Havelis, temples and heritage sites before concluding at the Jama Masjid in the city centre and its alternative, the House of MG provides an 80-minutes-long walk, which you can undertake with a pre- recorded audio guide
The next destination for the day can be the Calico Museum of Textiles in the Shahibaug area. It boasts of one of the world's supreme collections of archaic as well as contemporary Indian textiles, that are all handmade and at most 500 years old. There are some exceptionally beautiful pieces like Kashmiri shawls whose making took 3 years and double-ikat cloths, 1,00,000 threads of which were dyed separately before weaving. The prime textile galleries can only be visited during the morning tour by a maximum of 20 people, which lasts for 2 hours and the afternoon tour which is for a maximum of 10 people is dedicated to Sarabhai Foundation's religious art collection. Therefore, advance booking is required.
The next destination is best described by its name- Talli Ahmedabad which means 'intoxicated Ahmedabad' in English. This eatery claims to infuse their dishes with a degree of lusciousness that will leave you in a trance. In tandem with its bold and brazen name, the dishes are titled creatively. Worth every penny, this is an amazing option for some quick and delicious food.
Located in close proximity to Ahmedabad's railway station, the Shaking minarets of the Sidi Bashir Mosque can be the next place in the 24 hours- the itinerary of Ahmedabad. The minarets got their name because of the fact that they literally shake because if one of them is touched, the other trembles after a few seconds! Each of them is about 70 metres high and has carved stone balconies. You can explore the rest of the Sidi Bashir Mosque also, while you are here.
The succeeding area of visit-The Law Garden Night Market– is an evening market which remains jam packed with kiosks selling glittery articles from Saurashtra and Kutch. Costume jewellery embroidered wall hangings, Gujarati cholis and extravagantly decorated chaniyas sold here will leave you awestruck. Even if you end up buying nothing, this is an experience exclusive to Ahmedabad which is definitely not to be missed.
Furnished to represent the culture and lifestyle of Indian villages, Rajwadu is the spot to go for genuine Gujarati cuisine and is thereby the concluding place in our 1 day Ahmedabad itinerary. Established in 1998 with the aim providing natives with a flavour of their own culture, this restaurant has grown to become extremely famous since then. It is located in Ahmedabad's suburbs and you should go here for the outstanding food and captivating ambience. With this, your day will come to a perfect end!