Best Places in Delhi for Chole Bhature
Posted on October 4, 2016 by ghoomophirosisters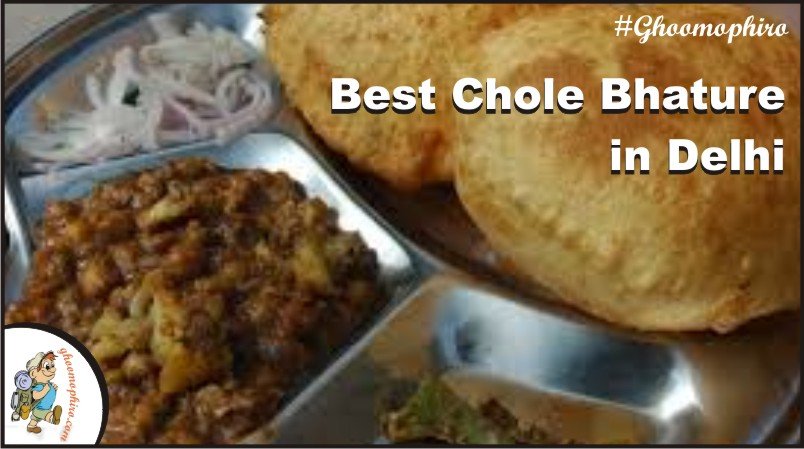 Being one of the traditional dishes, Chhole Bhature are quite famous in northern India especially in the national capital of Delhi. Following are a few places famous for their mouth- watering Chhole Bhature because of which they are a must visit.
Chache Di Hatti
Located in Kamla Nagar, the outlet is always filled with college goers and usually you will have to wait for some time for your turn. But that is not a thing to worry about as the process is quick and the queue is fast moving. The menu is short and crisp with only two items in it- 'Plain Chole Bhature' and 'Aloo Chole Bhature' (with the potato stuffing in the bhature). There is also an option of buying chhole by weight. The food is cheap and just starts from Rs 20 onwards. The operating hours are from 9.30 am to 4 pm and the nearest metro station is GTB Nagar.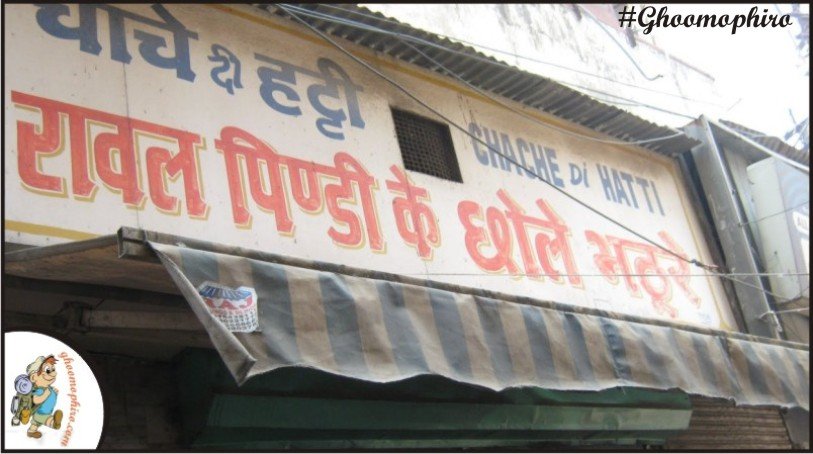 Banshi Di Hatti – Rawalpindi ke Mashuur Chhole Bhature
This food joint started its business in 1954 and starts preparing early in the morning at around 4 am. The chana is boiled for hours and then home- made spices are mixed in them. The chhole are served with massive bhaturas and a lot of onions and green chutney. The food is comparatively less oily, god knows how! It opens to customers at 8 am and keeps serving until the food lasts. Vishwa Vidyalaya is the nearest metro station to it.
Baba Nagpal Corner
Because of the fact that lip smacking Chole Bhature is served here, Baba Nagpal Corner is a happening spot of Amar Colony. They prepare your food in a typical Punjabi way but if you do not want to have the cholesterol loaded bhatura you can also opt for puri or rice. It is a quite economical option for eating as having food here will cost you only Rs. 60 per plate. The timings for its operations are from 7:30 am to 7 pm and the nearest metro station is Lajpat Nagar.
Om Corner
Located at the DB Gupta Road, Karol Bagh, Om Corner is a small eatery but there is no compromise on the quality of the food ever. They serve spicy chhole with bhature and urad daal. Rest is left to your imagination that how awesome it tastes. A plate costs Rs. 60 and it is open from 7 am to 5 pm.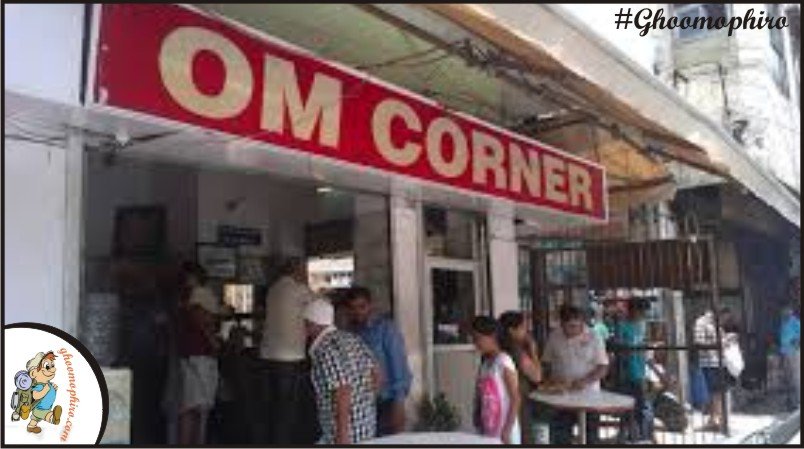 Roshan Di Kulfi
It is not just a small stall serving the only variety of kulfi as the name suggests. It is a proper restaurant which is buzzing with a crowd all the time. There is a proper menu from snacks to thalis with Chole Bhature being their speciality. A plate of Chole Bhature is quite filling and one should go empty stomach to savour it. The cost will be a whopping Rs. 110 but it is surely worth the price. The place is open from 8 am to 10 pm and Karol Bagh is the nearest metro station to it.
Sita Ram Diwan Chand
The most popular joint amongst all is Sita Ram Diwan Chand. They start serving as early as 8 am and by 9, it starts getting crowded with the regular customers. Their paneer stuffed bhatura and spicy chana served with achari carrots is out of this world. The price of per plate is very reasonable and starts from Rs. 60. The nearest metro station to this eatery is Ramakrishna Ashram Marg.
So foodies, go check out these food outlets soon!