Durga Puja – A photographer's delight
Posted on October 5, 2016 by ghoomophirosisters
A photographer would look for different visions and colorful environment to capture an image. Apart from a regular and routine street and its activities, it is important to have a colorful set of people celebrating and rejoicing to have a perfect and mind blowing image. It is a dream come true for every photographer to capture the moments of the Durga Pooja in Kolkata.
What is Durga Puja?
The Durga Puja is one of the most popular festivals in India and one of the most celebrated ones in West Bengal. The festival is celebrated for 9 nights and 10 days. It is believed that the goddess Durga takes 9 different forms to destroy evil people and forces. There will be a procession on all 9 nights with different kinds of decorations.
Chokkhu Daan, when eyes of Goddess Durga are painted
Chokkhu Daan is usually held a week before Navratri and people believe that goddess Durga would be stepping on the Earth on that day. Potters locality or Kumartuli is the place, where all the idols would be made including the paintings. The streets would be filled with idols without the eyes being painted, the entire day is set only to paint the eyes and it is an important ritual in the city.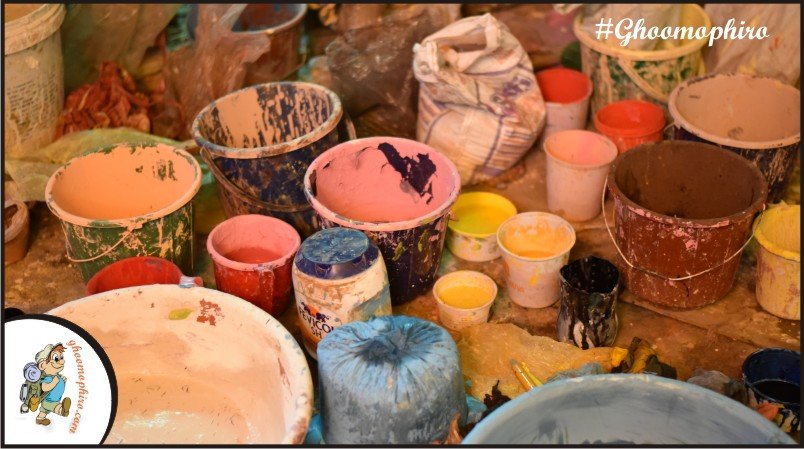 Photographers would have a better opportunity to see those idols come to life. The entire street is filled with goddess idols and most of these idols are transported to the rest of the state. Every photographer would love to capture the view of the street filled with goddess idols with and without the eyes. It is wonderful to capture the movement of the potters, who are efficient and quick in painting the eyes.
The procession and the celebration around the chariot
Most of the streets in the city would be filled with people because of the procession. A procession will have different things to look at like music, dance, prayers and the decoration. Every day has its specialty and different kinds of decoration can be witnessed.
Photographers would have a wonderful time in capturing different activities during every procession in the city. Capturing the moments of dancers and prayers will be an additional pleasure, as you get to see a lot of people who would be performing this.
Dashami – The last day of the festival
As the festival is all about 10 days and 9 nights, the final day will be celebrated grandly by immersing the goddess idol in water.  It is believed that the goddess comes to earth for 10 days to destroy the evil force and leaves after a grand victory over evil.     
Photographers get to capture every moment of the idols being immersed in water. On the tenth day, a photographer gets to watch many idols being immersed in the same place after a grand procession. Babu Ghat in Kolkata is one of the popular places to watch out for this moment, as a number of immersions take place.