Singinawa jungle lodge – An Amalgam of Luxury & Wilderness
Posted on October 3, 2016 by ghoomophirosisters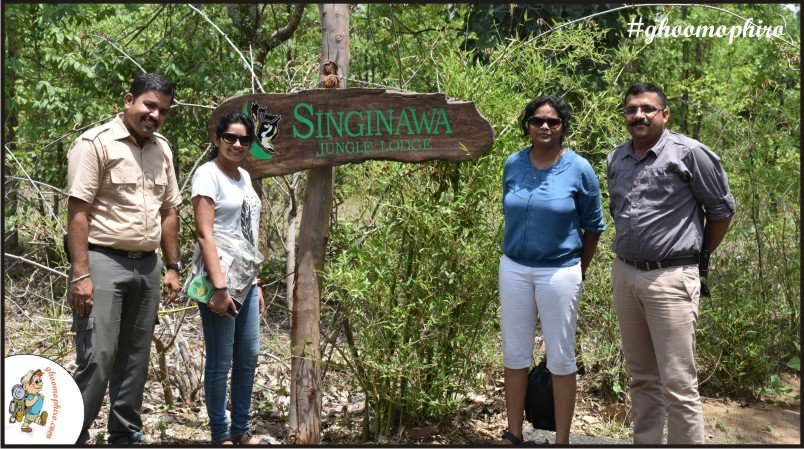 How about saying hello to a deer herd while you jogging around your resort or getting up to the view of some rare birds chirping. This is the experience Singinawa brings to you. Located near the Mukki gate of Kanha National Park, covering almost 110 acres of land, the lodge offers luxury in its rawest form. Singinawa is a Sherpa word which means 'Protectors of the Sacred Forest'. True to its name, the place is a habitat for a lot of wildlife and birds. The place also boasts of some of the best naturalists, who can truly inspire you to go for an offbeat career. Singinawa is a Sherpa word for 'Protectors of the Sacred Forest'.
The main building: The entrance in itself is grand and speaks volume about the place. There are two dining rooms and décor is amazing where-in you can witness the work of gond artists. Lounge are beautiful and have the bar too. You may want to sip your beer with some book on wildlife and gear up yourself about your safari.
Rooms: The 12 stone and slate cottages are some of the best experiences. Entry in the room will let you realize that you are here to explore wilderness as you see cute paw shaped cookies. Each stands in seclusion, surrounded by trees where intruders to your privacy are only the deer and the occasional leopard or tiger. Rooms are tastefully furnished and well maintained. There are attached baths with a double vanity and running hot and cold showers. A fireplace, mini bar, tea and coffee making facilities, lounge sofas and workstations almost make it a fully equipped home. There is absolutely nothing that you will not find.
  Food: The experiences given while presenting dinner are enough for you to woo your special someone. Chefs cook some amazing bakeries apart from regular meals. With every meal, you would find some real innovative recipes.
The villages around :  You would not like to miss interactions with the fellow villagers from Baiga Tribe and Gond Tribes. During these interactions, you would like to discover the great tattooing art and gond paintings from these tribes and how Mahua drink is an essential part of their day to day life.
The Safaris: Team of renowned naturalists like David, Surya, Sachin will assist you to your drive inside Kanha National Park. All arrangements are taken care by Lodge people themselves. These drives are informative and healthy too;-)
Other amenities: A swimming pool with deck chairs to pamper yourself. Masseurs are available on request at the spa offering Indian and Oriental treatments. And a great Souvenir shop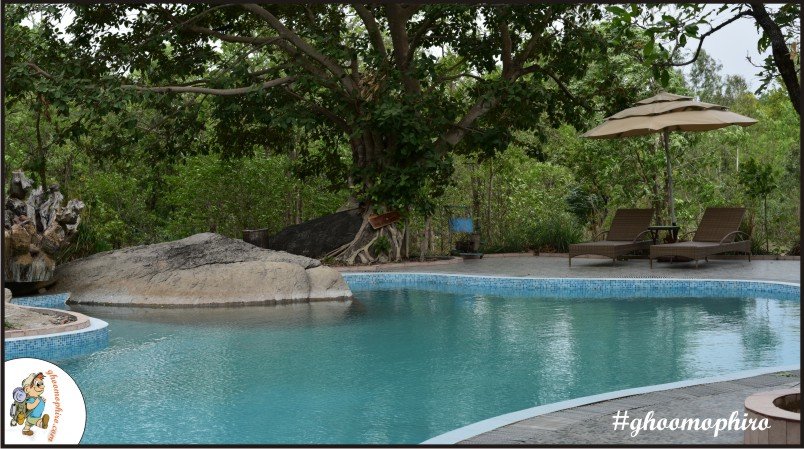 How to Reach
By Train: Nearby railway station includes Gondia (110 km), Jabalpur (203 km), Nagpur (290 km), Raipur (213 km) and Bilaspur (182 km)
By Air: Jabalpur, Nagpur, and Raipur are all connected to the major cities in India.
By Road: Kanha is well connected by roads
Thank you www.singinawa.in for being so amazing.
Well-lit,  spacious accommodation, the meadow spa , a free form swimming pool overlooking the grasslands and rocky landscapes, in-house naturalists and sublime locations for fine dining – there's a lot that Singinawa has to offer. Go Explore it yourself!!!