Tryst with Satpura Tiger Reserve
Posted on October 20, 2016 by ghoomophirosisters
Introduction
Situated right in the heart of Madhya Pradesh, Satpura National Park was set up in the year 1981. It is considered to be one of the most bio-diverse heritages of the country with a variety of animals living in an area spread across 1,427 km2. The name of the national park 'Satpura' has been derived from Sanskrit, which means seven-hills. It is an integral part of Pachmarhi   Biosphere. This is an ideal place for all wildlife lovers who wish to spend the moments of their life in the lap of the peaceful nature.
Flora
The Park is the highly dense forest in the heart of Madhya Pradesh. Sai and Teak species are commonly found. The forest can be divided into three important categories: Moist deciduous, dry decidous, and central Indian Hub Tropical hill
Fauna
Satpura National Park is the most populated wildlife forest in the country with more than 50 species of mammals, 254 species of birds, 30 species of reptiles, and 50 species of butterflies among others. Some of the animals that can be spotted in the national park are Spotted Dear, Indian Bison, Tigers, Leopards, Wild dog locally called Dholes, Wild boar, Sloth bear, Black buck, Porcupine, Sambhar, Smooth otter, Pangolin, Marsh crocodile, languars, four horned antelopes, etc.
The Indian Giant squirrel spotted here is a special feature of Satpura National Park as sights of this squirrel are rare in India now. A glimpse of leopards, gaurs, wild dog, sloth Bear is good in comparison to other national parks of Central India. Also, the park is an important sight for one of the best bird watching experiences.
Places to Visit
Satpura Tiger Reserve
Satpura Tiger Reserve is recognized as one of the most precious gems of the state Madhya Pradesh,  which encompasses Bori Wildlife Sanctuary, Satpura National Park and Pachmarhi Wildlife Sanctuary. This tiger reserve is unique for a variety of experiences it offers to its beholders. Boat Safari, Elephant Safari, and Jeep Safari are some of the most popular fun adventures of the place.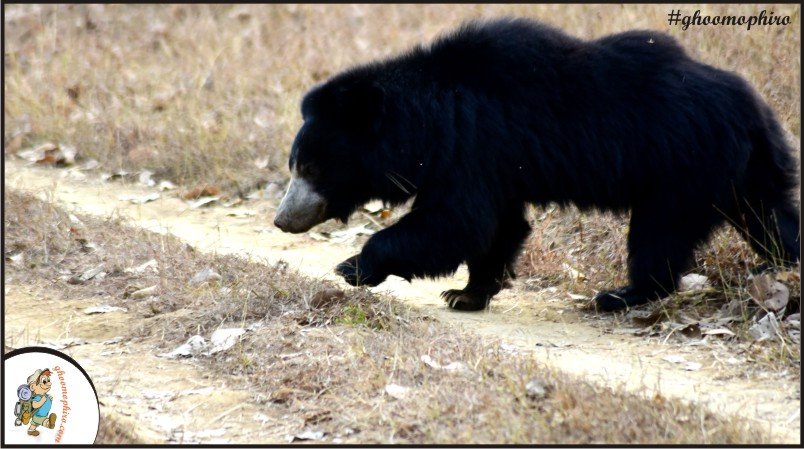 Asirgarh Fort
Regarded as the key to Deccan, one of the best attractions in Satpura National Park is Asirgarh Fort that holds a significant history of Mughal Empire. The architecture of the fort is inspired Persian and Mughal Empires.
Nandigarh Pahar
Nandigarh Pahar is situated in Pachmarhi, which is one of the main entrances to Satpura National Park. With a variety of adventure activities, this is the best destination for you and your family member to spend some quality time together.
Things to Do
Elephant Safari
One of the best ways to explore the beauty of Satpura National Park is by taking an Elephant Safari. If you are here in Satpura National Park then you should not miss it at any cost.
Jeep Safari
Jeep Safari is another good option for those who want to explore the landscapes of Satpura National Park. Information given by your tourist guides will make your journey even more exciting.
Best Places to Eat
Satpura National Park is in the heart of Madhya Pradesh, which is often described as the hub of some of the most exotic cuisine in the world. Some of the best places to eat near Satpura National Park are:
Dine Inn, Pachmarhi
This is one of the finest places to eat near Satpura National Park. It is situated in Pachmarhi, which is one of the key entrances to Satpura National Park. Dine Inn serves Chinese and Indian cuisine at an affordable price.
Hotel Maharaja, Pachmarhi
Another best place to eat near Satpura National Park is Hotel Maharaja in Pachmarhi. It serves authentic Indian cuisine.
Shri Vrindavan Palace, Hoshangabad
This restaurant is situated in Hoshangabad. It serves authentic Indian vegetarian food at a very reasonable price. The ambiance is very relaxing.
Places to Stay
Woodland Hotel, Pachmarhi, Welcome Heritage Golf View and Satpura Retreat are some of the options to stay, while you are here. If you are looking for luxury then, Forsyth Lodge is a good property to experience.
How to Reach
The nearest airport to reach Satpura National Park is Bhopal airport, which is just 200 km away from here.
The nearest Railway station to reach Satpura National Park is Pipariya, Itarsi, Sohagpur, and Hoshangabad. Satpura National Park has three entrances. First one is from Pachmarhi, second from Madhai, and the third one from Tawa Resort  located in Tawa Dam.
Satpura National Park can also be reached by road from Bhopal (170kms) and Jabalpur (250kms) cities.