Why Hampi should be in your travel list while in Bangalore
Posted on October 20, 2016 by ghoomophirosisters
Located in the northern part of Karnataka, Hampi is a temple town accoladed as a UNESCO World Heritage Site. It is placed within the relics of the Vijayanagar city of the Vijayanagar Empire. Being on the way to Goa, it attracts a lot of visitors and is a perfect blend of natural as well as cultural beauty. To make the most of your visit to the place, we have made a list of unconventional things that can be done in Hampi.
Visit the lesser known ruins
The Virupaksha Temple and the Vittala Temple are the sites which everybody knows about but if you really want to have an authentic flavour of the 15th Century town, you will have to go beyond what is easily accessible. For that, you can tread in the middle of the ruins and explore the unconventional sites too.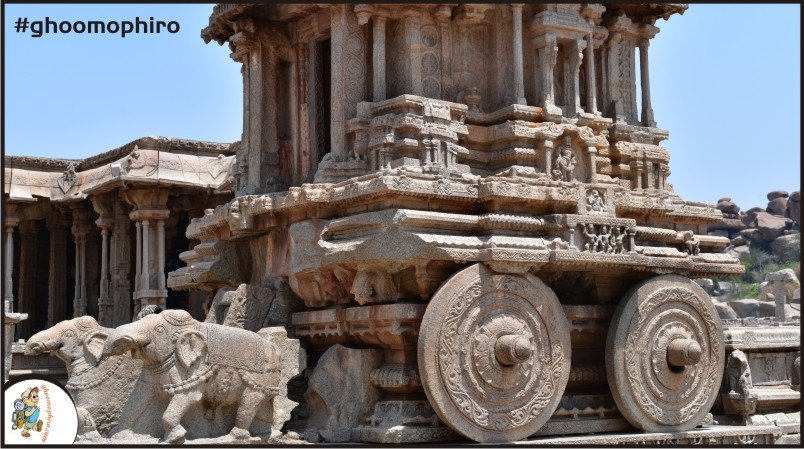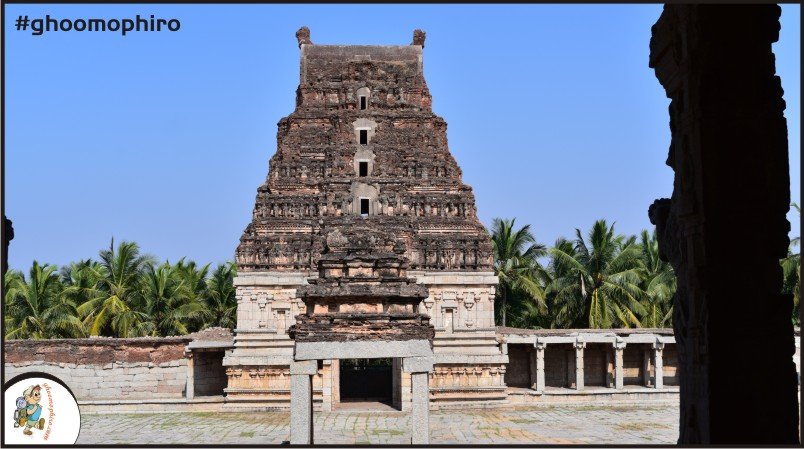 Take a coracle ride
A coracle is a small, round and light- weighted boat which looks like a big basket and can accommodate 6 to 8 persons at a time. Boating in it is a fun way to check out the Tungabhadra River.
Rock Climbing
The rocky terrain of Hampi, mostly comprising granite crags and boulders of varied sizes of 4 m to 60 m in height offers easy, moderate and difficult options for rock climbers to surmount. The topography is suitable for amateurs as well as experts in rock climbing and several organisations arrange camps in Hampi for the same.
Cycling
The roads of Hampi are made for cycling and you can find cycles, scooters, and mopeds to rent in all corners of the town. Moreover, cycling is an excellent option to explore the ruins of the place easily.
Trekking
The ruins of the town have a rocky terrain as well as several small and large rocky hills that are ultimate for hiking. Kampa Bhupa's Path here is one of the amazing trekking routes that do not include steep climbing. The Matanga Hill trek, the Malyavanta Hill trek, the Anjaneya Hill trek and the Hemakuta Hill trek are some of the other popular trekking routes. While trekking you will witness the spectacular views of Hampi's natural beauty.
Cherish some waterfalls
During monsoons, a few waterfalls come into action in Hampi. Waterfalls and rivulets start flowing everywhere in the rainy season and are a sight to behold. If not able to get hold of waterfalls, enjoy the best sunset around.
Go across the river to the Hippie Island
This is reachable only when it does not shower so if you are lucky enough to not have rains, do visit the Hippie Island. The island is more peaceful comparatively and has cheaper accommodation options.
So next time when you visit Hampi, apart from going to the  Hampi Bazaar, Virupaksha Temple, Monolithic Bull, Hazara Rama Temple, Achyut Raya temple,  Vithala Temple, indulge yourself in the above-mentioned things also!