Top traditional food joints in Bengaluru
Posted on November 12, 2016 by ghoomophirosisters
Are you planning to visit Bengaluru and trying out Karnataka's traditional food is on your itinerary? Or are you a native of the city and thinking of striking off the places that serve authentic Kannada food from your bucket list? The following  eating joints have been listed for you especially if you belong to either of the above two categories.
Shree Venkateshwara North Karnataka Hotel:
Quite apparent from its name, Shree Venkateshwara North Karnataka Hotel serves food typical to north Karnataka and is located in the Jayanagar area of Bengaluru. Apart from its main course dishes, snacks are also famous amongst its regular customers. The best part about the place is that the menu is pocket- friendly.
Halli Mane
This restaurant caters exclusively to the customers who want to taste authentic Kannada food. The recipes come right from agrarian Karnataka and the delicacies are served on banana leaves to lend a genuine touch to the food. It also organises an organic food festival occasionally and is situated in Malleswaram.
Hotel Nalapaka
The extremely loved South Indian restaurant in Rajajinagar, Hotel Nalapaka serves delicious Kannada dishes that you would get to enjoy without burning a hole in your pocket. The curries and side dishes complement the food.
Naati Manae
Located in Koramangala, Naati Manae is famous for serving authentic Kannada food especially the non- veg dishes. It is one of those places that serve not just food to their customers but also leave a strong and lasting impression on their minds.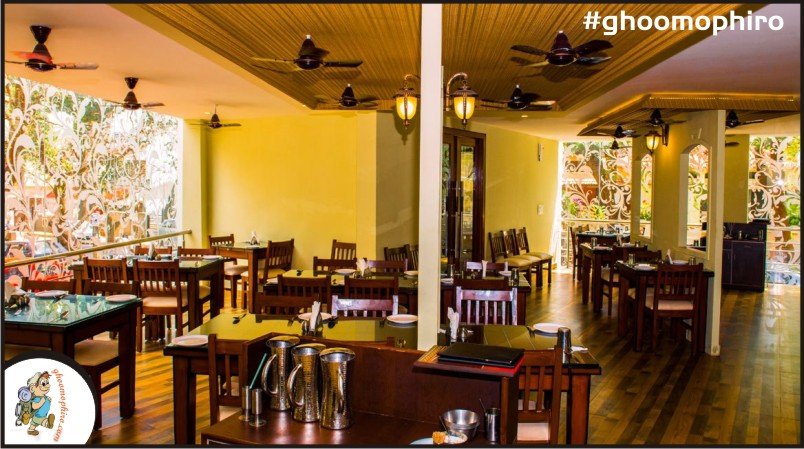 Kudla- Coraltree
If seafood is on your bucket list then this is the best place to have Mangalorean seafood of the Kannada cuisine. Located in RC Nagar, the serene ambience of Kundla makes it the ideal place to visit with your family.
 Sri Guru Kottureshwara Davangere Benne Dosa
Located in Basavanagudi, this eating joint serves good quality food at nominal prices and has been famous amongst youngsters for quite some time now. It is a small and not so upbeat place. The ambience is old school and ideal for going with friends and family. A major factor for its popularity is that the people running the restaurant are very amiable.
Mavalli Tiffin Room
You might get disappointed with the limited number of items on its breakfast menu but the taste and the freshly cooked quality of food will compensate for it. As far as other meals are concerned, you get traditional curries which are rarely prepared with such deftness anywhere else in the city.
Shivaji Military Hotel
Military hotels are known to serve good food especially with meat in it and Shivaji is one of the best hotels in the Garden City. Being small in area it gets crowded very often but the variety of dishes they prepare using chicken, lamb and mutton are worth the wait.
Vidhyarthi Bhavan
Established in 1943, Vidhyarthi Bhavan has become one of the most loved vegetarian restaurants in the city. Located in Basavanagudi's Gandhi Bazaar, this place always runs full. It is so much liked that even elder people are seen waiting for their turn to relish food here. Its benne masala dosa and coffee is the most favourite of the customers.
Puliyogare Point
As suggested by the name, this restaurant located in NR Colony is famous for its tamarind flavoured rice, locally called as Puliyogare. Apart from Puliyogare, its Coconut rice, button idlis, Sakkare Pongal and Pongal are liked by the customers. In beverages, filter coffee is the most demanded.