Don't miss these places in your Kolkata sightseeing checklist
Posted on January 6, 2017 by ghoomophirosisters
Regarded as the subcontinent's London, Kolkata capital city is a potpourri of Indian heritage, culture, and coming to age lives. The city of palaces boasts a unique history closely knitted to the shadows of British Indian era. The city is also an Indian hub of art and literature. Some of the most famous artists including Nobel laureate Rabindra Nath Tagore were born in Kolkata.
Local sightseeing in Kolkata spawns an unforgettable experience for travelers. If you have a penchant for discovering solace in different realities of life, then Kolkata is the destination for you.
Pay a Visit to Indian Museum
Care for a date with dead Egyptian mummies? If you do, then you should not miss a visit to Indian Museum when in Kolkata city. It earns its reputation for being the oldest museum in the Asia Pacific Region. Founded by the Asiatic Society of Bengal, the museum hosts dinosaur fossils as well. The locals also call it the house of magic for its out-of-the-world collection.
The museum has been divided into six central departments: Zoology, Archaeology, Anthropology, Geology, Art, and Economic Botany.
A Date with the Iconic Howrah Bridge
Howrah Bridge is one of the first engineering marvels of the world of its time. The spot enthralls you with its exotic views and life that keeps on going around unawares. Tourists are not allowed take pictures of the bridge. You will often be stopped by guards if you try to take pictures with your camera. You can click pictures from ferries, though.
Feed Your Senses at Marble Palace
This landmark palace was built by the King Rajendra Mullick in the year 1835. It hosts a variety of exotic sculptures, antique paintings, small menagerie and aviary off Chitranjan Avenue in North Kolkata. The mansion earns its reputation for boasting a range of more than 50 marbles.
The Victorian Taj Mahal: Victorian Memorial
Modeled on the Taj Mahal, Victorian Memorial is the homage to Queen Victoria who left for her heavenly abode in 1901. The entire model was a brainchild of Luz Curzon. The memorial takes you through an array of paintings of British families, miniature paintings of the Mughal School, oil paintings of the company school, historical artifacts such as the Throne of Nawab of Bengal, the document of historical significance amongst many other things.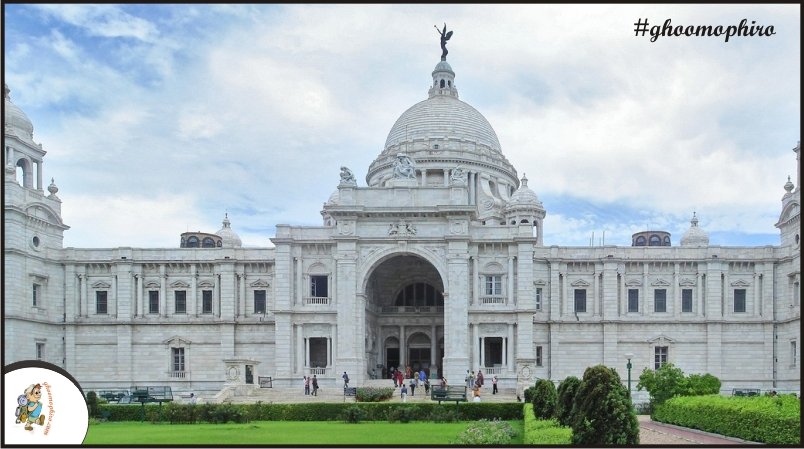 Set up in exotic lawns, the Victorian Memorial is a sight to behold especially at night when it is lit up. A part of the Victorian Memorial is believed to be haunted. It has been quoted in some books and magazines.
Living it Up at Esplanade
This is one the most happening spots in Kolkata city. Right in the heart of Betnick Street, the place oozes out life in different colors. It is often regarded as the Fun adda (spot) by local people. There are loads of activities that you can do here such as shopping and playing. It is also a hot favorite picnic spot surrounded by some of the best eateries. You can indulge in indoor sports and outdoor sports.
Some of the major attractions of the spot are Hotel Taj Bengal, Shopping Chains, Sri Ram Market, City Mart, and Big Bazar amongst many others.