Must Do's while in Puducherry!!
Posted on January 29, 2017 by ghoomophirosisters
Located at a distance of 160 km to the south of Chennai, Puducherry being a former French colony is still hovered by that ambiance. It should be visited by you at least once in your lifetime for the following reasons.
Aurobindo Ashram:
This ashram was founded in 1926 by Sri Aurobindo when he decided to withhold from public view and carry on with his spiritual growth. It is now visited by hordes of spiritual seekers from all over the globe. If inner peace is what you are looking for, this is where you should be heading. The ashram also gives a lot of importance to Yoga.
Beaches:
Beaches add on to the grandeur of Puducherry. While the early morning serenity inspires awe, the radiance of the streets boasting of fun, food, and frolic in the evening hypnotizes one into its charm. Unlike other beaches in India, they are cleaner and well kept.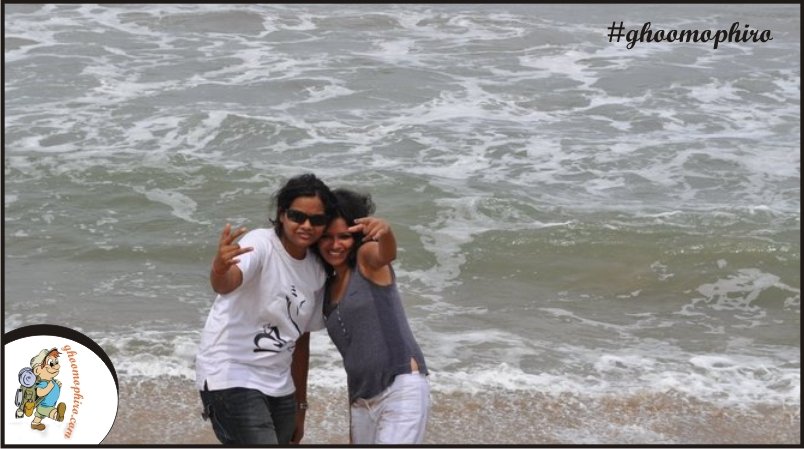 Sunrise:
Watching the sunrise is one of those things by which one can never get bored of and if you want to witness a magical one, you should be in Puducherry. The sight of the sun coming out of the azure sea can lift your heart and be a good start to your day!
Cuisine
Puducherry cuisine is the perfect blend of various customs and cultures. A lot of sea- food can be enjoyed here and because of being located in the south, the traditional South Indian fare of idli-dosa is also available. Owing to the French influence, good steak and wine are served in most of the restaurants.
 Churches
There are 32 churches in Puducherry!!  Sacred Heart Church, Church of Our Lady of Angels, Basilica of the Sacred Heart of Jesus, Dupleix Church, and Immaculate Conception Cathedral are a few of them. Their beauty lies in the French architecture and the peace they contain within. Irrespective of your religion, experiencing just a few moments of silence and reflection in these churches can put your mind at peace.
Old Lighthouse
One of Puducherry's most famous landmarks is this lighthouse which was constructed in 1836 and at that time, used to be considered quite modern because of its distinctive round tower. Although it is not operational now, it still remains a famous tourist attraction.
French War Memorial
The majesty of French War Memorial lies in its simplicity. Along the beach on Gobert Avenue, it is a plain construction of 4 pillars erected in the memory of the French soldiers who lost their lives during the World War I. Not located too far away is the Statue of Dupleix, which was installed in the honour of Joseph Francois Dupleix, a Governor General of the French Establishment in India.
Scuba diving
You do not need to go abroad for an adventurous activity like scuba diving. You can have your breath taken away by going under-sea in Puducherry only. February-April and September-November are the best times for undertaking this activity at this place.