Stay Healthy While on the Go
Posted on January 2, 2017 by ghoomophirosisters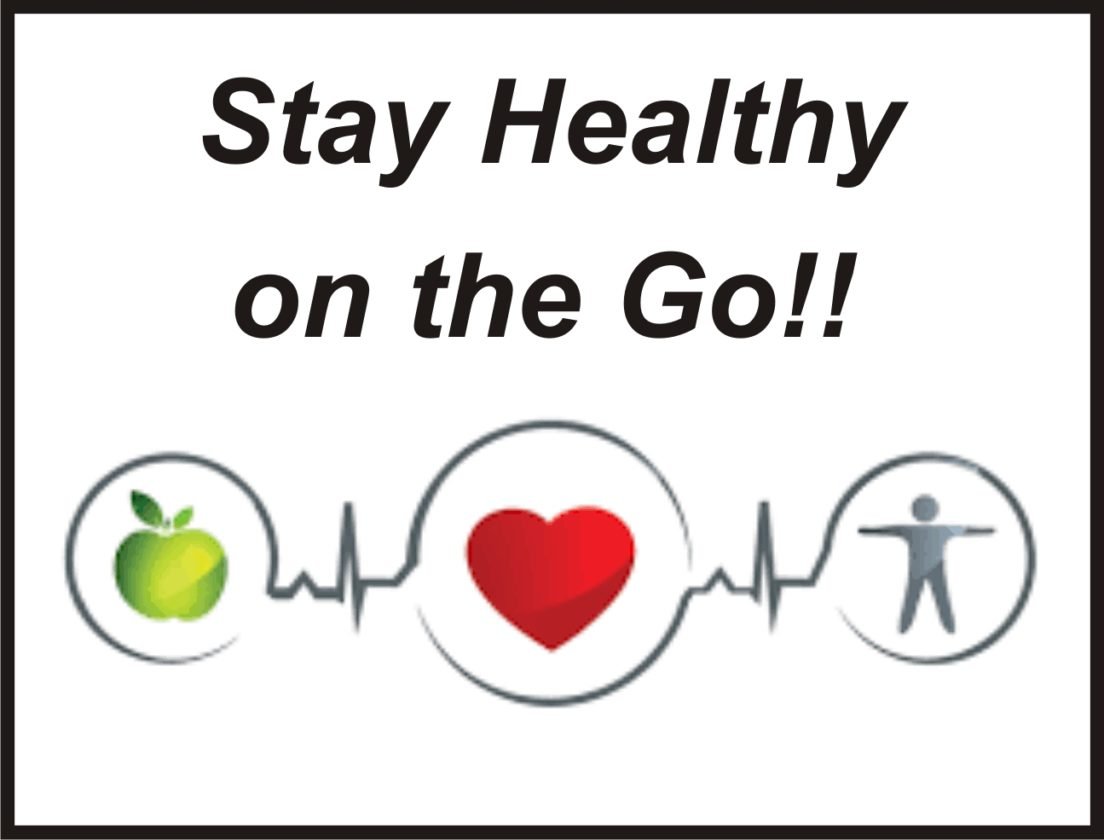 For all those who think traveling is their staple of life often gorge on too much of it like Hulk on the food strike. This leads them to some unexpected health crisis on the go, ruining their entire travel experience completely. We bring you a few basic tips to keep you in the pink of your health no matter which part of the world you are exploring. Here we go:
 Take time for at least one fresh and healthy meal daily
While traveling we want to try every new food our eyes see but we should not abandon healthy food while traveling. One should experience all the amazing dishes a new city of the country can offer but without compromising on the health. One should take time for a healthy break and curb the big heavy meals by planning for at least one healthy meal a day.
A healthy eating diet plan in a new destination may not be as challenging as there are many places you visit who will have outstanding local markets where you can grab fresh local produce, meats, grains and seafood as healthy snacking options.
Carry packaged drinking water
The thumb rule is that you should always drink packaged drinking water of a trusted brand while you are traveling. But if you can't always do that then carry your own reusable water bottle wherever you go that will be endlessly useful while traveling.
Always stay hydrated while traveling or on the plane. One of the simplest ways do is that as soon as you get through the airport security line; fill up your bottle at the nearest water fountain. Continue the practice till you are out for the vacation. Most travelers fall sick after returning from their holidays. The main reason is contaminated food and water.
Do not drink the water of local food stalls. The quality of water may not be good enough for your health. Drink only from the trusted sources.
Don't Indulge in Too Much Alcoholism
Traveling is all about exploring a new place, meeting new people, and having loads of fun without any restriction. The concept of fun gets to our head sometimes and we indulge in drinking way more than usual with our new brotherhood in the foreign. Too much drinking can wear your energy off and make you sick in an environment you are not used to. It also dehydrates you. Limit your alcohol consumption.
Stick to your routines
We run ourselves down so much during the trip that you are too exhausted to stick to your daily routine
Little things like skincare routine especially night skincare routine and vitamin regimen should not be ignored even while traveling. Travel time as an off-time from usual activities but taking care of yourself is important. In fact following a regular routine and practicing total health during your trip will make your vacation all the more pleasant.
If you take vitamins or medications on a regular basis, be sure to pack them in a travel container so that it does not take up much space in your suitcase and when you're traveling especially on an airplane, these are easily accessible.
Daily Workout
Exercising on a holiday is more difficult than breaking Da Vinci Codes. Some people think that working out puts stress on body and soul, which is opposite to the idea of traveling. However, this is not true. Workout helps detoxify your soul of all the impurities it has accumulated so far.
It fills you with instant energy to take on a variety of daily challenges on the go. The bad effects of eating contaminated food are subsided if your body is functioning properly. Daily workouts even on your exotic holiday can double your fun.