The wettest state of the country, Meghalaya has an abundance of natural attractions
Posted on January 2, 2017 by ghoomophirosisters
If Kerala is god's own country than Meghalaya must be the goddess he fell in love with. You cannot help yourself from not being bewitched by Meghalaya's magic spell.The place that literally means the home of clouds is a tourist's delight. Not often you find majestic hills, gushing waterfalls, tranquil lakes, exotic flora and fauna in the same place.
How to Reach
The nearest railway station is Guwahati, at a distance of 180 km.While Shillong is the epitome of most travelers map, there are these 5 offbeat places that certainly deserve your footfall.
MAWJYMBUIN
Why date the World's Second wettest place when you can romance the first! Yes Mawjymbuin, as it is known locally, has officially dethroned the famous Cherrapunji as the wettest region on planet earth. For honeymooners, this is a wet dream. The underplayed romance in the lush greenery vouches for it.
You don't need to be a poet to appreciate it, it just brings out that poetic side in you that for years has been buried under those office files and house bills.
The Mawjymbuin Cave there is something not to be missed out. It's made of calcareous sandstone, one of its stalagmites has shaped into a Shiv Lingam and holds a highly divine place for the Hindu devotees.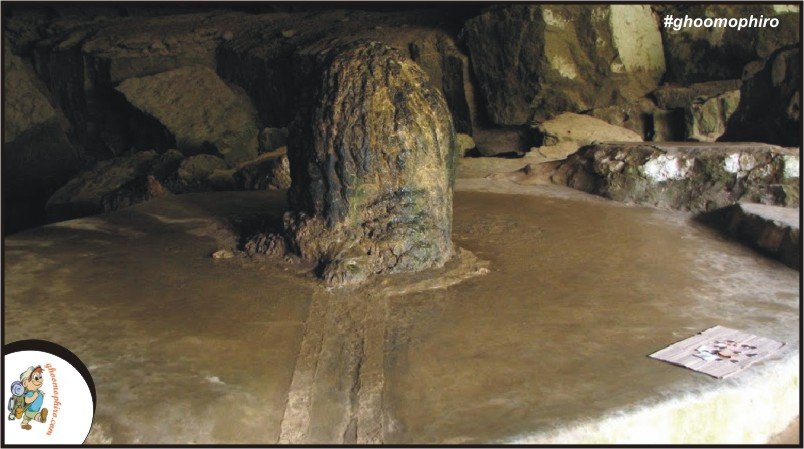 MAWLYNNONG
After playing dirty in the world's wettest place it's but natural to visit the cleanest village of Asia. Despite that tag, it's a place still off most tourist's radar. The landscape and more importantly its native; the Khasi people hold so much of love that even their small gestures will touch you in a big way. They make sure that their abode is free of plastic and other wastes.
Try staying atop a tree house after a tiring day of hiking across the dense forests. Away from the polluted sky of cities, there are countless stars waiting for you!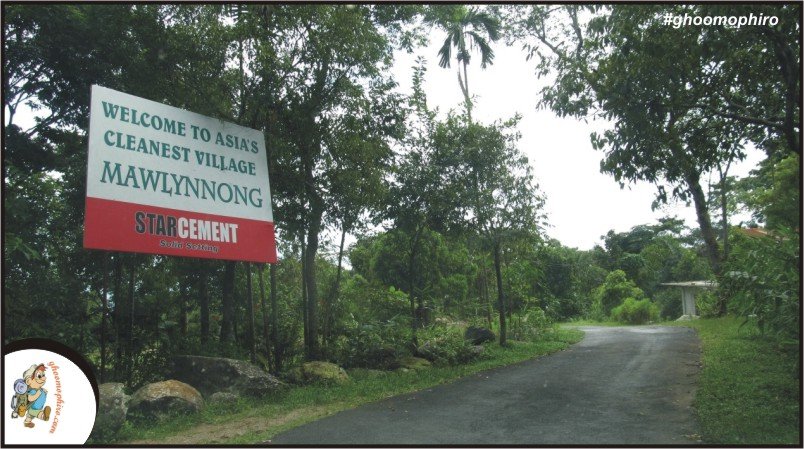 DIRANG
Best known for its orchards and hot springs, this is a remote village in Ranikhor tehsil, its strategic location is great to watch the eastern range of the Majestic Himalayas.Bird watchers will be glad to meet many feathered friends who visit the various water bodies. There are some places so serene that you feel like completely surrendering yourself. This is one of them!
MAWSHAMOK
A picturesque hamlet on the East Khasi Hills, inhabited by mere 38 houses to be precise and to meet them you will need to cross the 'Living Root' bridges that Meghalaya is famous for. It connects the isolated village spread in the cluster of houses. Trust us, Mumbai's sea link and Kolkata's Howrah Bridge are no matches for these 'Organic' bridges made of Ficus Elastica (Indian Rubber Tree.
Away from the internet, wifi and mobile signals. This is how you need to detoxify, the digital life you have been living in cities
DAWKI
As you reach Dawki you realize that you are a shout away from the Bangladesh border. Best known for exporting coal to Bangladesh which is mere 2 km away, Dawki is a next door neighbor in true sense!
The boat ride across the emerald colored river Umngot introduces you to this small town engulfed by the Jaintia hills. There is a suspension bridge over the river that connects India and Bangladesh. Summer holds special interest for the locals and tourists as an annual boat race is organized amidst much fanfare.
Cherrapunji
Cherrapunji in Meghalaya sits on the edge of the Himalayas and is known as one of the wettest places on the planet. It is the only place in India to receive prodigious rain throughout the year. Cherrapunji is famous for its living root bridges which are the most fantastic sight around. These root bridges form natural pathways and can bear 50 people at a time.
Mawsmai Cave
Situated around 6 Kms from Cherrapunjee, the Mawsmai Caves is a popular spot for domestic tourists. Mawsmai Cave is known to be the only cave in Meghalaya that is lit enough to allow tourists to enjoy the natural formations. Another reason why they are a major crowd puller is that it remains the most accessible cave for many travelers and one can explore it without a guide.
Eco Park
Designed by the Meghalaya government to facilitate tourists to cherish the 'Green Canyons" of Sohra, Eco Park is a popular tourist attraction of Cherrapunji. There is also a crystal clear water stream inside the park that one can enjoy. You will have to cross a bridge to get near the edge of the canyon and admire the scenic beauty from the edge.
Sitting by the riverside, doing nothing but looking at the serenity all around you wish you had planned a longer holiday!