We bring to you 15 dishes from Bihar which are a must try !!
Posted on January 2, 2017 by ghoomophirosisters
Bihar, famous for its rich culture and heritage, does not only produce IAS officers but also gives us lip smacking dishes to devour. If you are planning to visit Bihar, here is the list of dishes from Bihar that you must try:
Litti Chokha
A food for all occasions in Bihar, Litti Chokha is the brand ambassador of Bihari cuisine. Baked with wheat flour dough, litti is served with side dish chokha that is prepared with baked and pulped vegetables.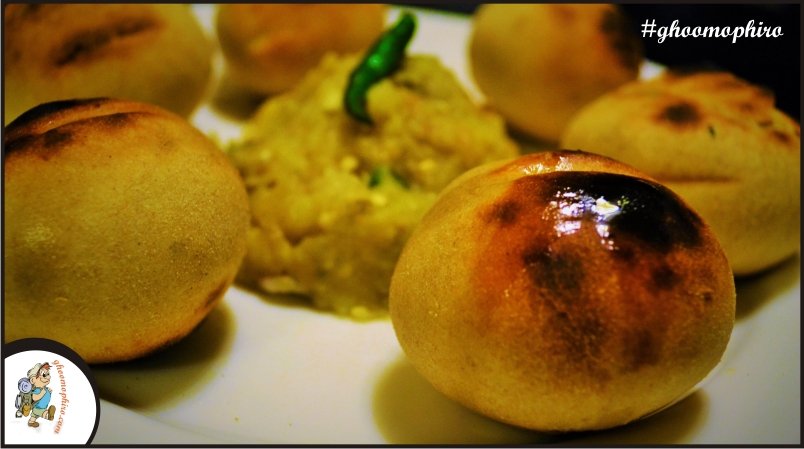 Thekua
It is a sweet snack made with wheat flour and jaggery molded in round shape and deep fried. If you ask your Bihari friend, Thekua is a mandatory sweet dish made on every occasion in every household.
Til laddu
The soft, sweet balls of khoya covered with a good coating of sesame seeds are something you will find hard to keep your hands from. It is the famous mithai in the Land of Buddha and a sweet winter delight.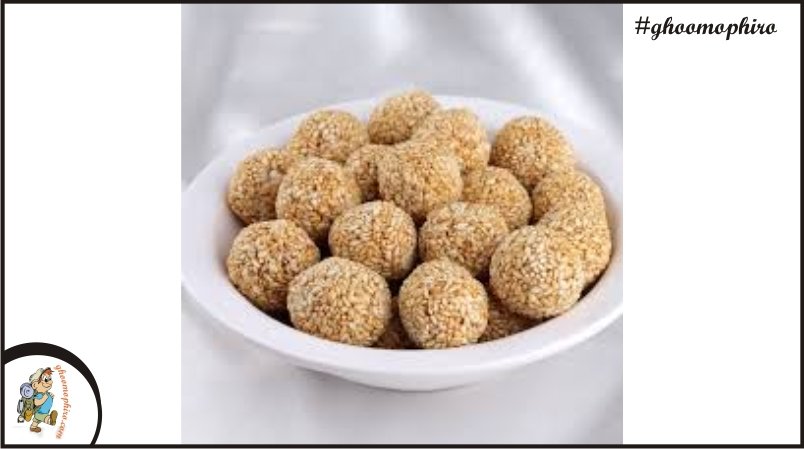 Sattu
Wonder why Bihari people are always high on energy? It is because of Sattu that is packed with nutrition. Made with roasted gram powder, water, rock salt and roasted cumin, it is a breakfast on the go for busy people.
Daal Pitha
You have had Chinese dumpling. Now have the Bihari version of dumplings known as Daal pitha. This delicious snack is made with rice flour, stuffed with Bengal gram paste and then steamed. It is a delight to taste buds.
Shakarpara
Bihari people have a big sweet tooth. Hence, a number of sweet delicacies. Shakarpara is a sweet-salty snack which is made with flour, sugar and salt and then deep fried. You cannot stop munching on this amazing snack.
Malpua
The best Malpuas that you can find  is definitely in Bihari. It is the royal sweet delicacy made on every festival be it Diwali or Rakshabandhan. Crispy on the edges and soft in the center, Malpua will be your new-found love once you taste it.
Dal Puri
There is puri and then there is Dal Puri that only Biharis know how to do it right. This sumptuous delicacy is filled with the goodness of Bengal gram stuffing which makes it yummier and healthier. It is a Dusshera special food item.
Balushahi
Balushahi is without any argument the Indian father of donut. Prepared with flour and buttermilk in the goodness of desi ghee, this sweet dish just melts in your mouth. Grab your share and have it in the piece.
Kheer Makhana
Only Biharis can do Kheer Makhana right. It is a royal delicacy made of fox nut and milk. If you think it tastes like the normal kheer, then it is suggested to keep all your judgments at bay before you try it.
Parwal ki Mithai
Yes, parwal ki mithai! You might not have an appetite for the vegetable, but you will definitely love parwal ki mithai which you will only find in Bihar. Stuffed with khoya, it is a perfect balance of sweet, healthy and yum.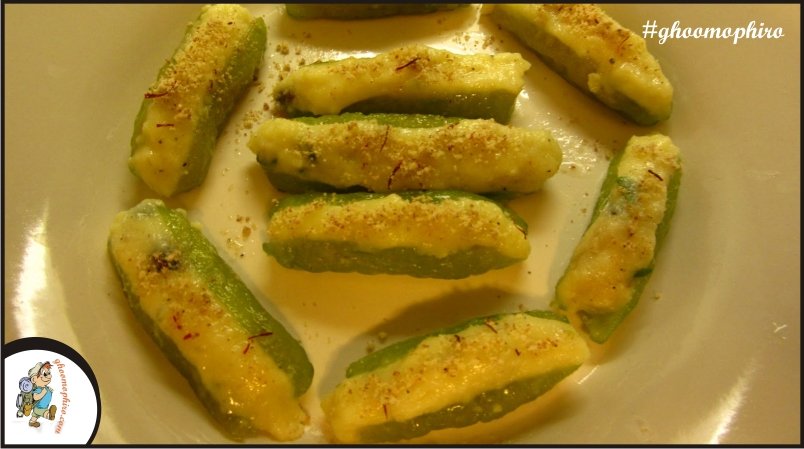 Khaja
Another salivating sweet dish from the land of Biharis that you won't be able to refuse to taste. Khaja is sweet wafery snack made with flour and sugar.
Kadhibadi
A common savory dish made in most households of Bihar, it is the staple diet of the majority of the state. You must have tried different versions of kadhi before, so try the savory Bihari version too
Ghugni
Made with soaked black chickpeas, This is not just your usual black gram recipe.  Ghugni is a mouth-watering preparation which is relished with puffed rice, chirwa, paratha or poori. For the people, who like spicy this is a must-try dish.
Choora Badam
A staple, quick-do recipe for breakfast, choora badam is made with deep fried poha and almonds. The dry fruits make it high on energy and full of nutrition. It is a perfect chai time snack.
Already drooling? I know I am. Be right back! Booking my tickets to Bihar. 😛