In between Himalayas and Dal Lake- Vivanta by Taj, Srinagar
Posted on March 16, 2017 by ghoomophirosisters
Hotel Vivanta is just a drive away from the airport and is located on a hill which gives you the perfect view of mountains and Dal lake from your room window. Nearby, are located some beautiful gardens such as Indira Gandhi memorial Tulip garden (2.1 km), Cheshmeshahi Garden, Hazratbal Shrine (2.1 km ) and Pari Mahal.
Lobby and Rooms:
As soon as you enter, the lobby greets you with the vibrant ambiance. The ceiling has a wooden frame that has been placed for aesthetic beauty and it also has ball-like ornamentation hanging from it. The wooden interior, as well as the Kashmiri rug that has been placed in the lobby, gives you the feeling that you are finally in Kashmir.
Now a suggestion is to pick the right room. The one on the top floor have the best sights of Dal lake from the front and a view of snow-capped mountains in the back as well. The location of the hotel is just perfect as you get to have the ultimate viewing experience.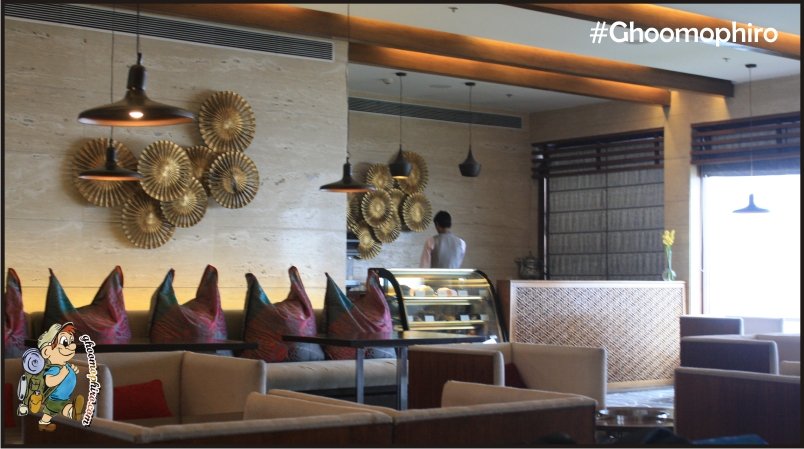 All rooms have private balconies and comfortable beds and bathrooms with a great interior. Our room had a maroon contrast with cream. That was with the drapes and bed rest. It gave a good vibe. The room itself was spacious and comfortable. The room service facilities were quick and helpful. There is TV in every room but who cares when the view out of the window is so mesmerizing.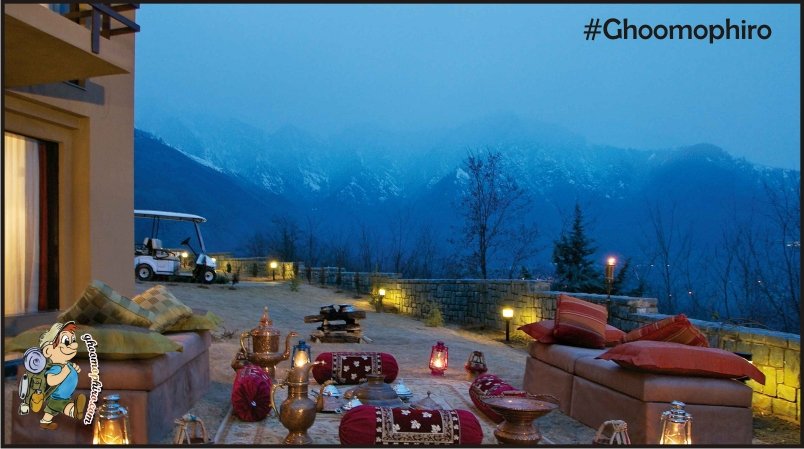 Dining:
You can have your dining experience at Latitude, Jade Dragon or the Tea Lounge.
While the Wazwan experience and taste of Kashmiri delicacies at Latitude is incredible, you can try Chinese cuisines at Jade dragon. The whole dining experience where they lay down the seating arrangement in the way of Kashmiris and serve deliciously cooked food is a memorable one at latitude. You can have inside/outside dined.  The interior of the place as well as the presentation of food adds to your experience.
After having shikhara rides and other wandering expeditions in Kashmir, you can sit back and enjoy some delicious Kawa in the Tea Lounge. The food itself is delicious but what is better is the view and services. Everyone treats you very warmly. I highly recommend the breakfast Buffet or ou can try traditional Kawa while looking at the sunset.
Additional services:
There are Wi-Fi facilities available along with swimming pool and fitness center as well.
Go explore the comfort and picturesque views in paradise on earth. Hotel Vivanta by taj will give you the best staying experience in Kashmir.