Spectacular teracotta work of Temples in Bishnupur
Posted on March 10, 2017 by ghoomophirosisters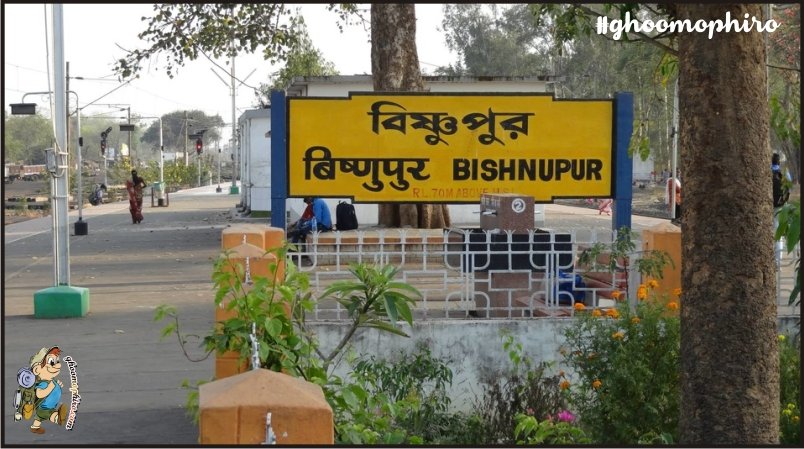 Bishnupur is in West Bengal and got its name from Lord Vishnu of Hindu Mythology. Known for its traditional architecture, it has brilliant terracotta temples with detailed and intricate work. While in Bishnupur, I had planned a list of temples to see and while talking to the locals, I got to hear the story behind the terracotta temples. Turns out, back I 18th century the Malla Kings decided to build these temples but fell short of stones. Such grand beautiful shrines that people adore till date was a result of a scarcity of stones.
As I arrived at Netaji Subhas Chandra Airport in Kolkata, I took a bus to Bishnupur. The lodgings were also available at a fair price and the room was comfortable. Travelling around Bishnupur was also easy as we found auto rickshaws everywhere.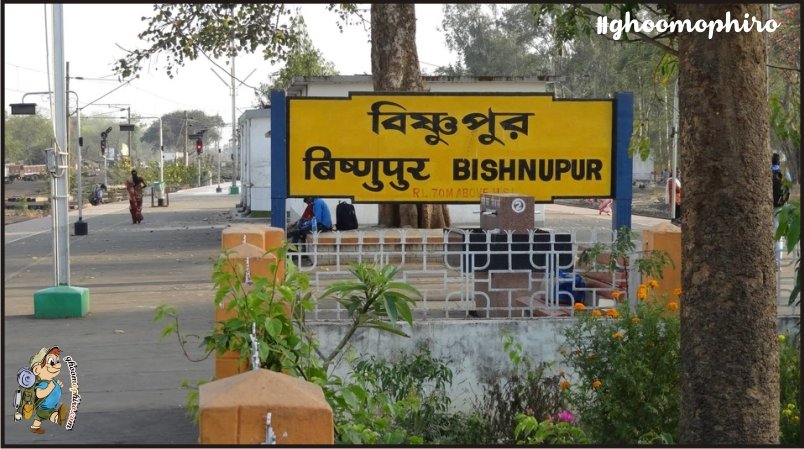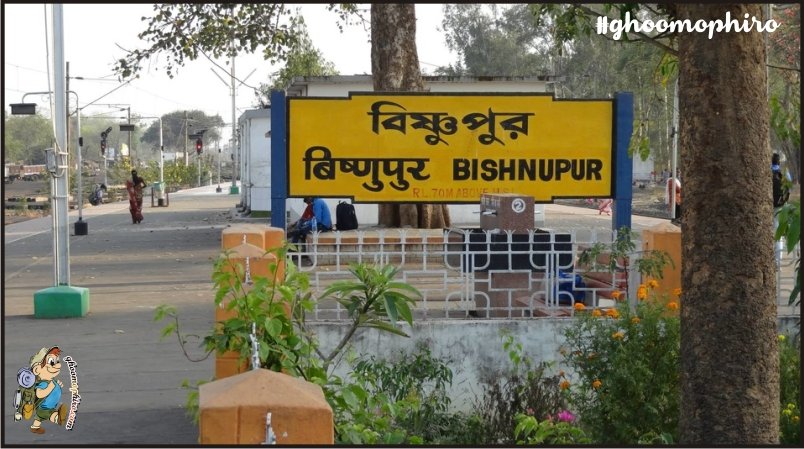 My first stop was Rasmancha and as soon as I entered the place, I was in awe. The whole temple had a single chamber and passageways surround it. Just the Terracotta work would make you marvel at its beauty. I was glad to have hired a guide who gave us a back story about the temple and the Malla Kings. Since photography is allowed, I ended up clicking many pictures but no picture would be able to justify the actual experience of being there.
The next stop was Madan Mohan Temple. This temple was also beautiful with stories of Ramayana inscribed on the terracotta tablets. A mixture of stone and terracotta work with its flat roof giving it a Bengali touch, this temple was a true work of art. Nearby, the guide showed us a Peepal tree which had a trunk that looked like Lord Ganesha.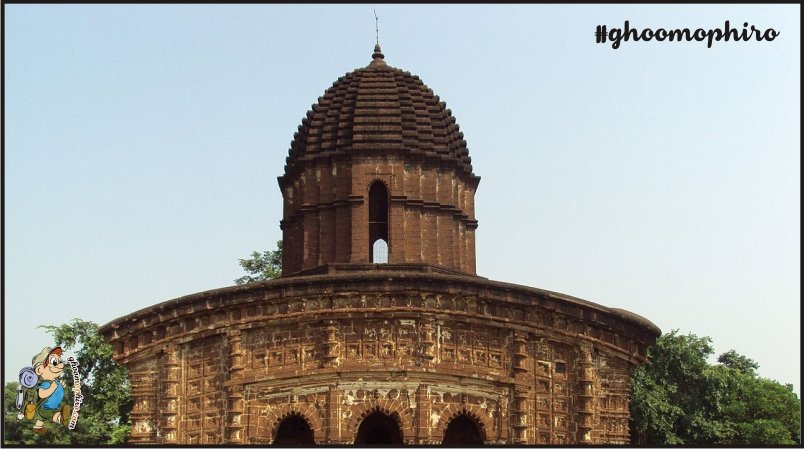 Then we went to Jor Bangla Temple. The structure of this temple is unique as it looks like two adjoined huts. There is terracotta work both on inner and outer walls of the temple and there are scenes of Krishna Leela and other normal life workings of that era inscribed in it.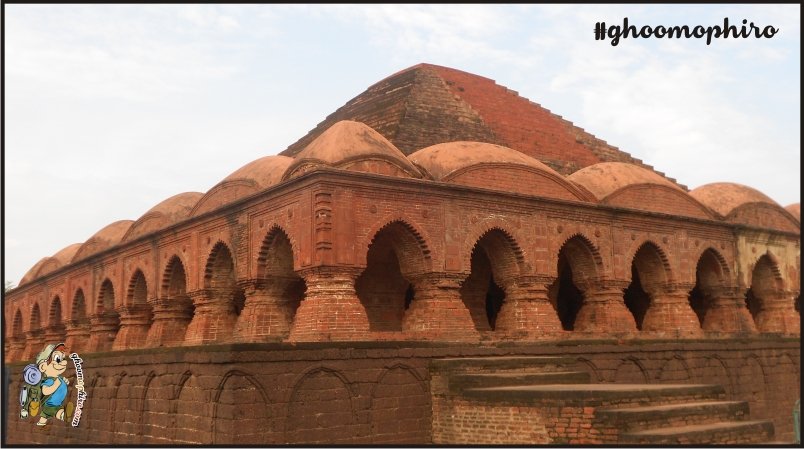 We then moved on to Radhashyam temple which is just close by. The dome shaped structure and laterite stone give it an Islamic style. We kept reveling in the beauty of these temples and then moved on to the next one.
We did the Pooja in Mrinmoyee temple and I bought a few handicrafts as souvenirs from the shops outside. They displayed horses with terracotta work and other such items. The next temple is a real jewel-like its name suggests. The Panch Ratna Temple had terracotta work on all its wall panels and there were scenes of Radha and Krishna on it. The Ras chakra was the most beautiful and detailed work I saw. We entered through a triple arched entrance and that in itself was a wonderful experience.
There was also a cluster of 7 different temples that we saw but then my excitement got the best of me and we went over to the most popular temple of Bishnupur, the Chinnamasta temple. There is a famous canon called 'Dalmadol Canon' nearby and it is believed that Lord Madan Mohan fired it himself once to drive away attackers.I also saw the sarees that had been weaved so beautifully with different patterns that were actually stories from Hindu epics. From pallu to the end, it told a mythological story. I bought some more stuff from shops here too because the work was just so beautiful that I could not resist.
Bishnupur is a beautiful place with many other sites to see such a Bishnupur Museum, Garh Darja and Pathar Darja. It just isn't a place that you can finish seeing in one day. I took my time exploring each site and it was a marvelous experience.