Vegetarian Food trails in Mumbai 
Posted on March 2, 2017 by ghoomophirosisters
Finding some really iconic vegetarian food spots is more difficult than breaking Da Vinci Codes in western countries. However, if it is about India then you have got more than you can count in your smart zippy calculators. Touted as the economic city of India, the city of dreams Mumbai also has a rich cultural flavor that fails to die even today. It is revered for its temples, rituals, and, more importantly, vegetarian food. From signature vada pav to exploding colorful pohas, Mumbai beats other cities of India with its vegetarian delicacies.We bring you the best vegetarian food trails in Mumbai right away. Here we go:
Shree Thaker Bhojanalay at Kalbadevi
It is one of the best vegetarian restaurants in Mumbai that can even serve Hulks without breaking a single drop of sweat. They bring in so much food on your platter that by the time you are done looking what you have got you feel full.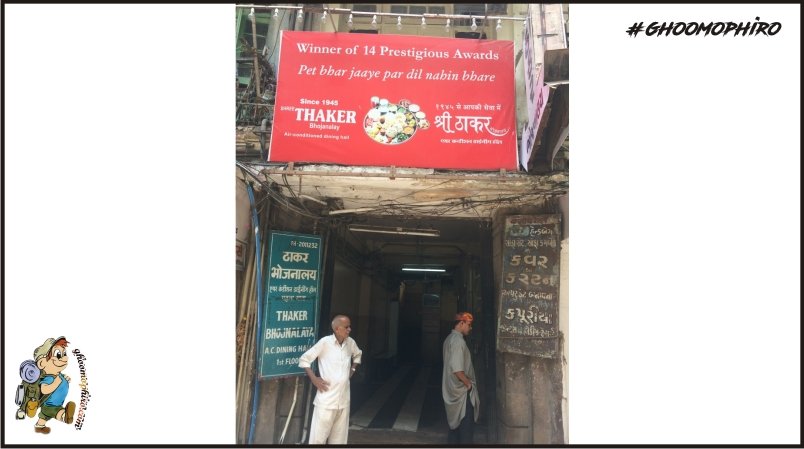 They serve you four types of Indian bread, five types of Indian sweet dishes, curries, sauces, veggies, salads, pickles, yogurt, rice, and everything vegetarian Mumbai has under the sky. Remember; visit this restaurant only on empty stomach.
Cannon at Churchgate
Pav Bhaji is the second most popular Maharashtrian dish after Vada Pav. You can easily find it at every corner of Mumbai city. But not all of them serve them as delicious as Cannon at Churchgate. Soft mouth-melting buns with some really spicy Indian veggies, onions, green chilies, and loads of butter, the bite just explodes in your mouth. Best value at the best price and the best taste.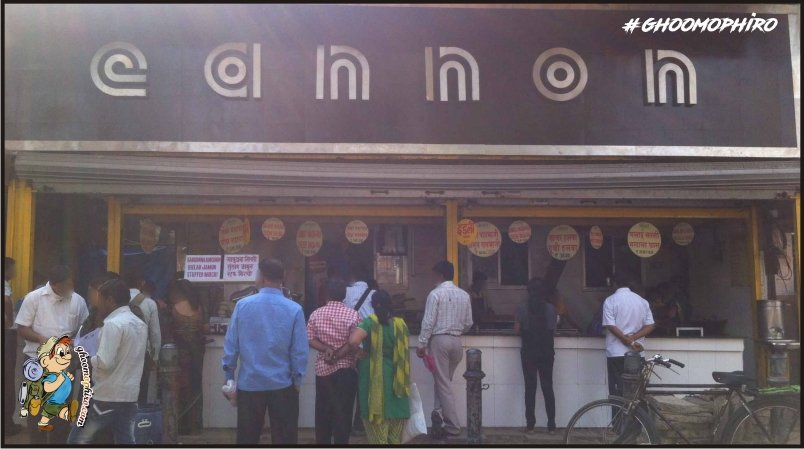 Khau Gali at Churchgate
After Cannon at Churchgate station, it is now turn of Khau Gali in the same area. This place bustles with loads of other tourists from other parts of India. On the both sides are eateries serving some of the best Indian street dishes at very affordable prices. From sandwiches to vada pav to sugarcane juice, this place is like a small food fair.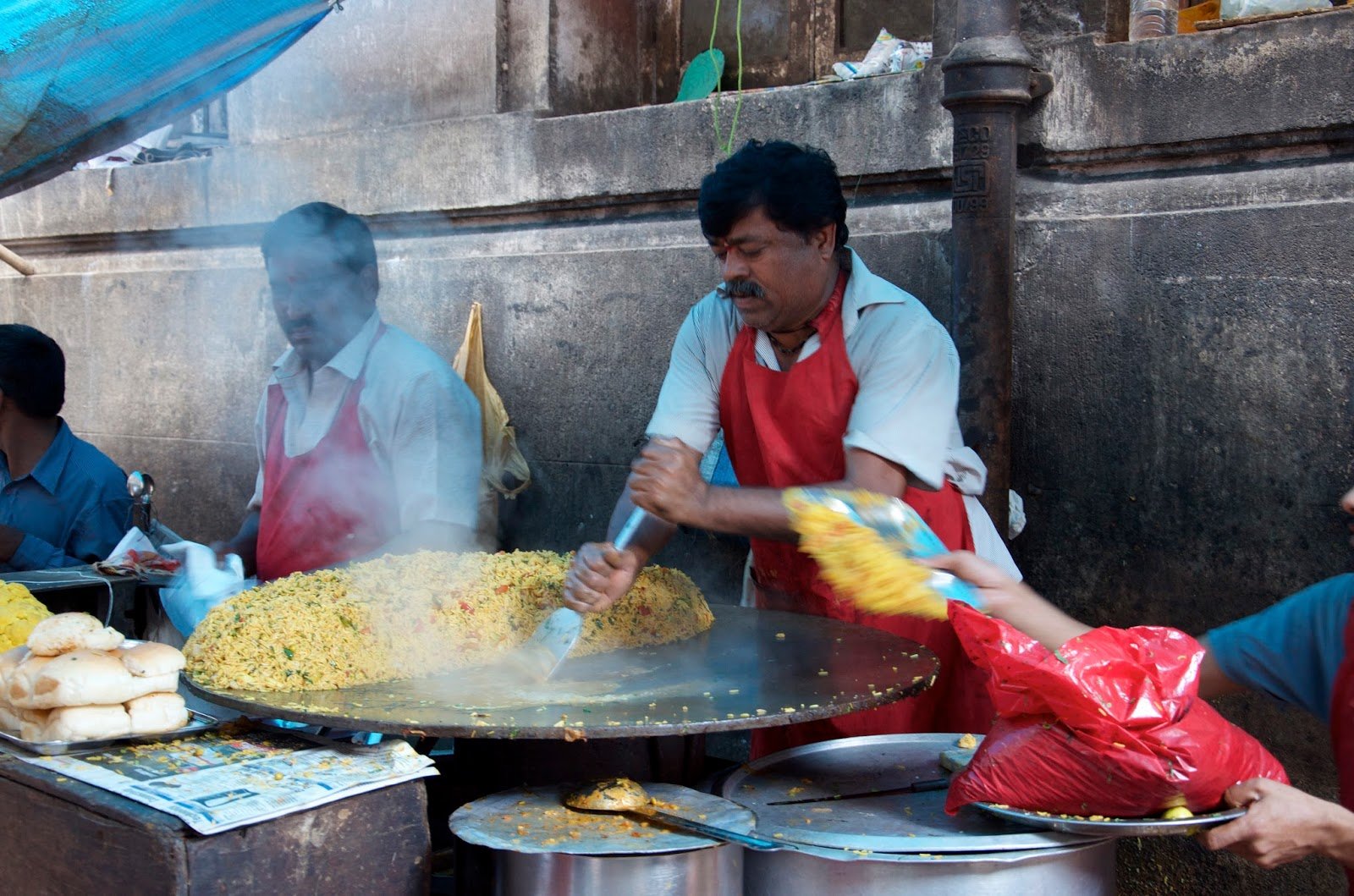 Kyani & Co at Marine Lines
No food experience is complete without an authentic Parsi food in Mumbai. And one of the best ways to explore the delicacies is Kyani & Co located in the heart of Marine Lines from over a century now. Although this is not a completely vegetarian restaurant, there are some vegetarian dishes on the menu that are better than some of those mentioned above.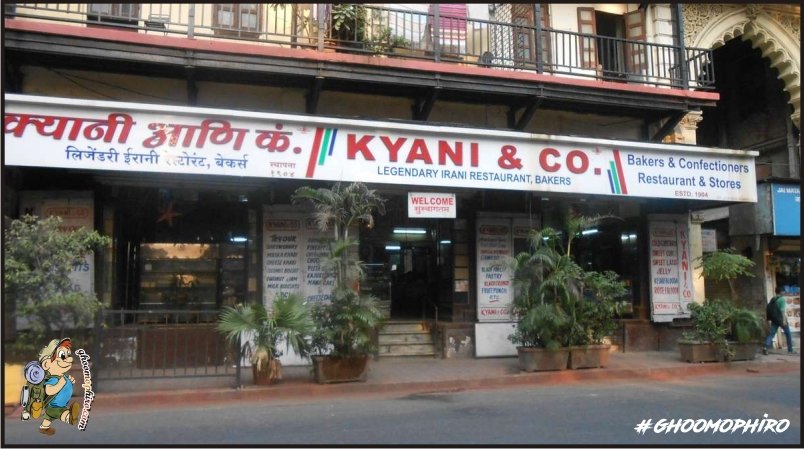 Its pastries are incredible and so as mava cake with loads of dry fruits. Irani tea is outstandingly exotic. One word—out of the world.
Prakahsh restaurant at Dadar
This is not one of the plushest restaurants on the list. It is small and unnoticeable to some extent in the heart of beautiful Dadar. But its food is just more than delicious.
Thalipith, Kothimber Wadi, Misal, Bharli Wangi, Sabudana Wada, Solkadh, and Piyush are some of the delicacies served on the menu.
Mumbai is not just about Bollywood, it has its own spiritual soul that reflects in its cultural amalgam and unforgettable food trails.