As we walked down Kandaghat!!
Posted on April 9, 2017 by ghoomophirosisters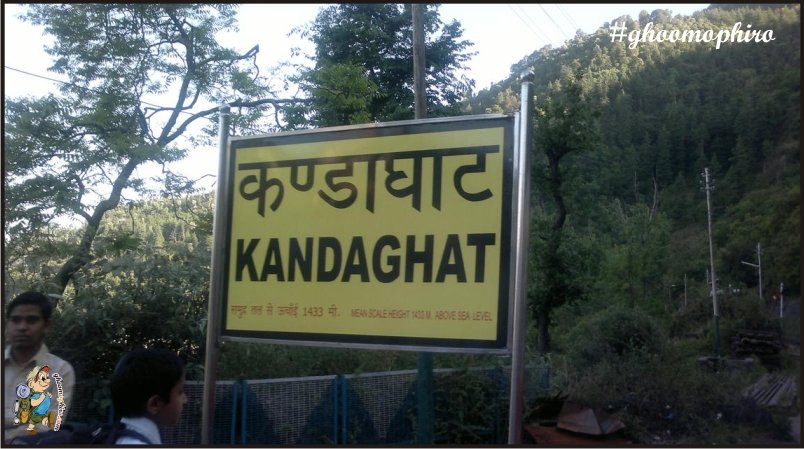 Kandaghat is a small hillside hamlet that is known to be a popular getaway from Chandigarh (which is 100 km away). We started on our journey on road and reached Kandaghat that is just 35 km before Shimla. It was a getaway from the Kalka-Shimla National highway and we stopped there for a few days before our trip to Chail. Since the road to Chail leaves from Kandaghat which is just 29 km away, we thought why not stay here as well? It is a wonderful place in itself and we are always on the lookout for incredible hillside adventures.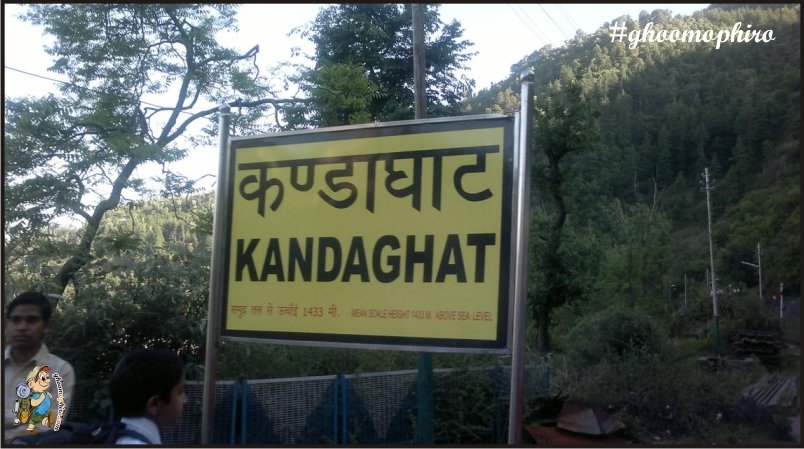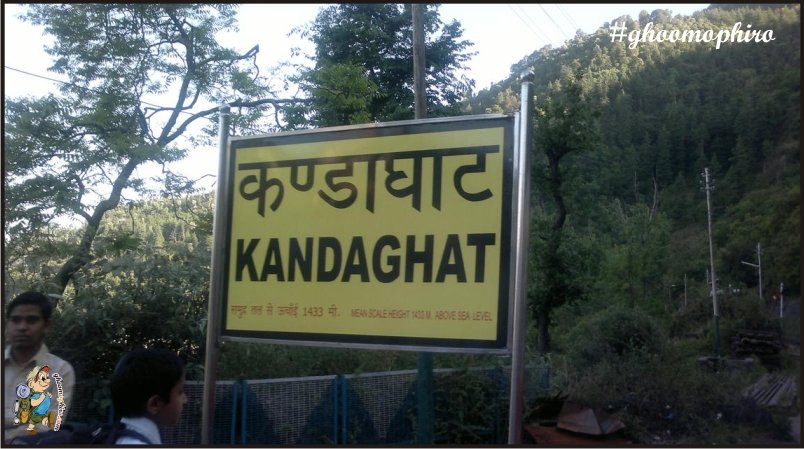 We rested at "The Destination resort" which was as luxurious as it can get with great views of mountains from the window, good staff and delicious food. Mostly, it seems like a place for corporate meetings but it is a resort and all you would want to do is relax.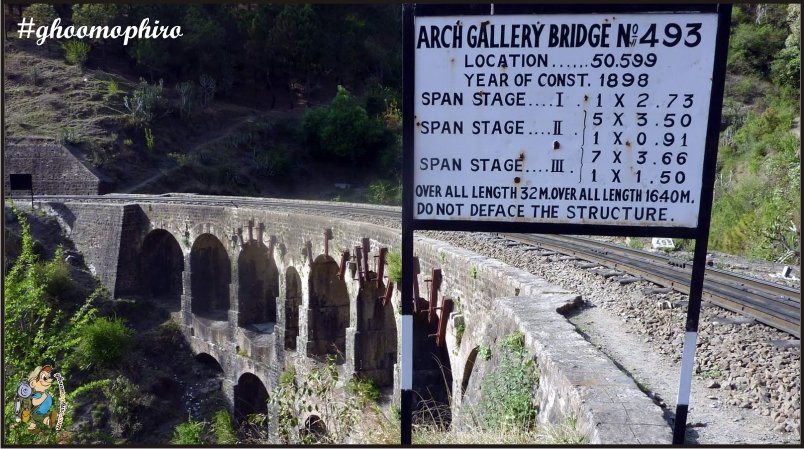 Then we took off for a bit of sight-seeing and were delighted to see the mountains and trees nearby. This is what getaways are for. Such beautiful scenery that takes your mind off all the stress and problems and nothing does the job quite as nicely as nature. Just being there in the lap of nature, listening to birds chirping and feeling the wind on your face is an ecstatic feeling.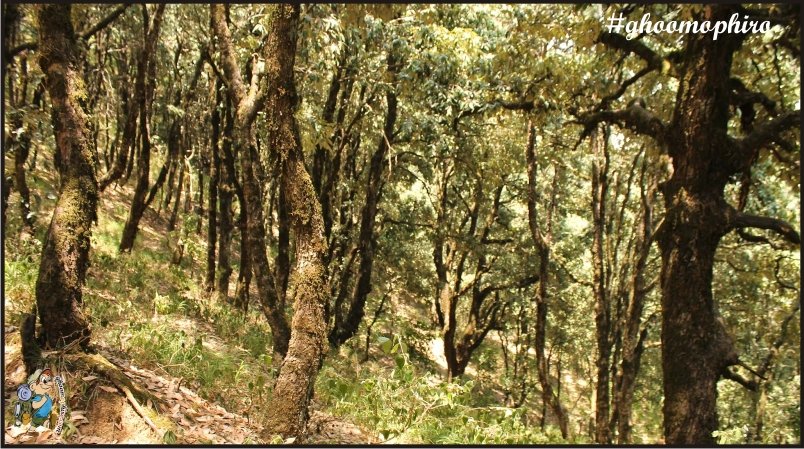 We went to Tara Devi Temple which is a temple set on a hilltop and the views from there were breathtaking. The hike upwards is a little difficult for older people but for us, that 2 km went by like it was nothing. Once we reached the top, we could see the nearby town of Shimla and other nearby areas. Inside the temple was an idol of Maa Ambe and it just filled us with such tranquillity and peace. The whole atmosphere is that of peace and calm. We ate the food in the form of prasad at the Bhandara there.
Since Kandaghat is a small town in Solan and unknown to most people, not many people make a pit stop here. Mostly, they just move on to Chail. But those who do stay, like us, get to enjoy the cool weather, the serene sights and such beautiful spots that are popular among the locals.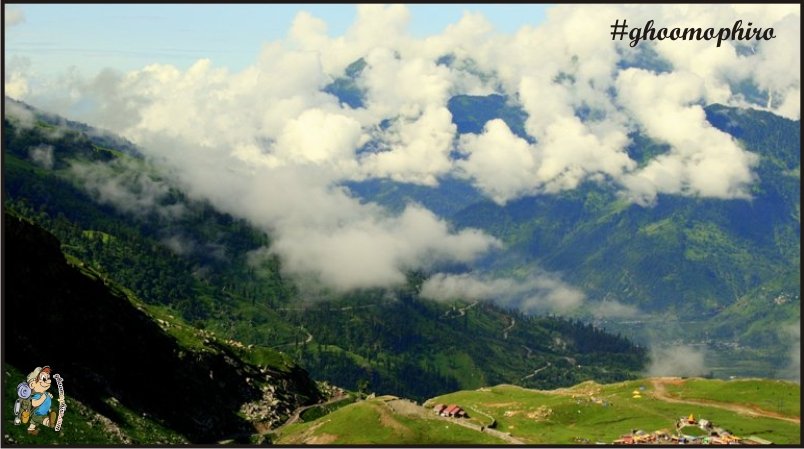 We got directions from some of the locals and went on to exploring the hiking routes as well to catch a glimpse of , of the Greater Himalayas. Since Kandaghat is going through a green revolution, we enjoyed our walks through herb gardens with lush greenery all around. And to top it all off was the view of the sunset.
We were filled with awe as the sky turned pink and then majestic orange as the sun set. These little experiences that end up making you feel too much are what makes travelling worth it. Another thing that we absolutely loved about Kandaghat was the food. It offers such delicious cuisines. We stopped to eat at Sunny da Dhaba which was a good decision and then later got desert at Lakshman Sweet shop.  Their Besan barfi just melts in your mouth and is such a yummy delicacy. If you ever visit Kandaghat, it is a must-try.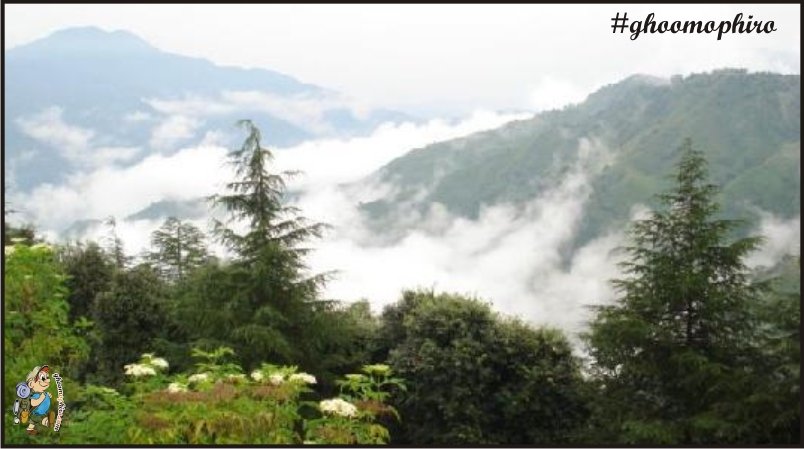 Even after we left Kandaghat to move on with our journey, those picturesque views of this little hamlet atop the hills did not leave our minds and hopefully, we will visit Kandaghat again someday and it would still feel just as good. It was perfect for a relaxing do-nothing holiday where you just wander around soothing your eyes and heart with scenic beauty.