The beautiful Scenic Hamlet in Himalayas!! The Chopta Valley
Posted on April 22, 2017 by ghoomophirosisters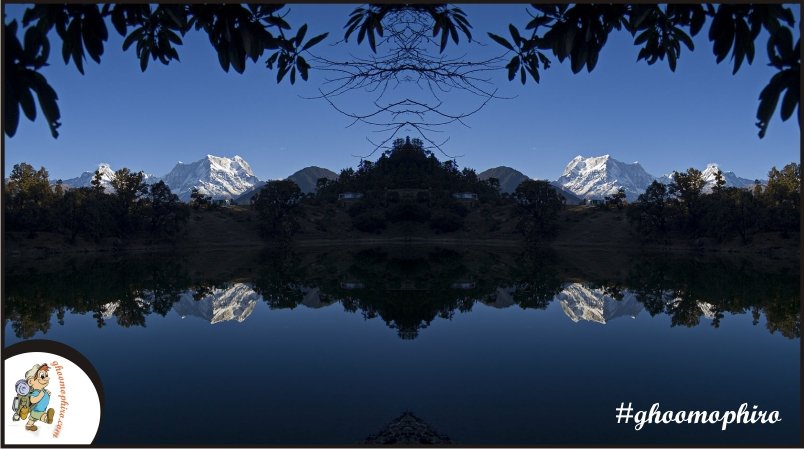 The beautiful valley of Chopta lies in Rudraprayag district of Uttarakhand, situated at the distance of 450 Km from New Delhi. Resting in the lap of the Himalayas, the valley is commonly known as the mini Switzerland due to its magical snow covered mountains. It is the starting point for the travelers going to Tungnath and Chandrashila. The tranquil eye luring beauty is worth seeing, it is the perfect destination for those exploring heaven on earth.
Below are some important details for travelers.
State: Uttarakhand, India
District: RudraPrayag
Distance from New Delhi: 450 Km
Route: Chopta is located 450 Km from New Delhi. The one traveling to Chopta valley should start their journey from New Delhi.
Bus: People traveling from Bus should board from Kashmiri gate ISBT, New Delhi for Rishikesh or Haridwar. After reaching Rishikesh, they should relax in the hotel or Dharamshala and enjoy the mesmerizing view of Rishikesh. The Next day they can start their journey for Chopta either by bus or private accommodation to Rudraprayag. For those who are traveling on public transport need to board another bus going to Chopta via Chopta Pokhari Road.
Train: Those who are traveling via train can board any train going either Rishikesh or Haridwar. After reaching the destination, you can either choose to hold there for some time or continue your journey via bus or private car to Rudraprayag. It takes 4hrs 8 min to reach there via NH7. Chopta is 23Km Ahead  to Rudraprayag, which can be covered within an hour via Chopta Pokhari Road.
Air: Nearest Airport is Jolly Grant Airport, Dehradun
Sightseeing in Chopta Valley
The small town of Chopta lies in the Greater Himalayas surrounded by snow covered mountain peaks and thick dense forests. Chopta Valley is home to lush greenery and rare species of animals and birds which make which make the place an interesting one. If you are looking for Heaven on Earth, do plan a trip to Chopta Valley and experience the Heaven.
Tungnath Temple:
There are five shrines of Shiva, which are generally known as " Panch Kedar". The Tungnath temple is the highest among all situated at the height of 3860 meters. It is the divine pilgrimage of the Hindu religion and the most significant among Panch Kedars.  Every year thousand of devotees pay a visit to Tung Nath Yatra. The stiff rocky trek of 3.5 kms joining the Chopta and Tungnath is exhausting and tiring.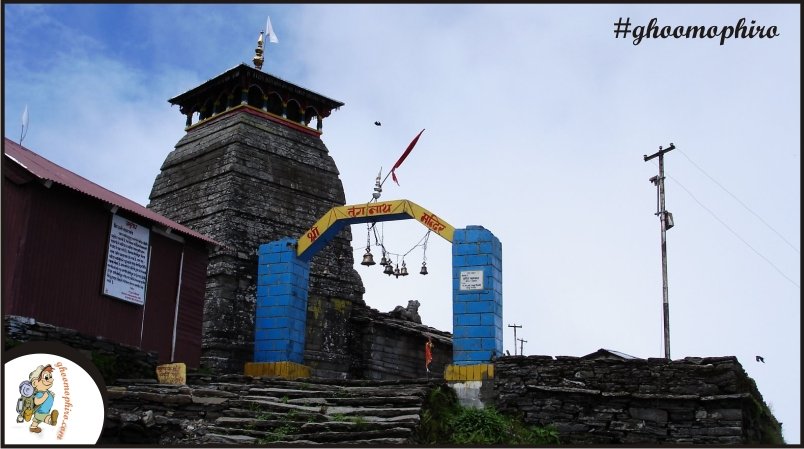 Deori Tal:
The beautiful lake "Deori Tal" is pleasing to the eyes. It is located on the Ukhimath-Gopeshwar road, which can be reached via a 2km stiff track from Chopta. The mesmerizing and magical view of Deori- Tal is a wholesome experience in itself. It is one of the  best tourist attraction of Chopta.
Ukhimath:
It is one of the most popular pilgrimages of Hindu and devotees of Shiva. It is strongly believed that Ukhimath is the residence of Lord Shiva during Winters, as Kedarnath is covered with heavy snow, the lord is temporarily shifted to Ukhimath.
Magnificent view of Chandrashila:
The Chandrashila is the highest point of the peak near Tungnath. It is located at the height of 4000 meters and 1.5 Kms further from  the Tungnath. It offers the eye luring view of great Himalayas all around. The picturesque landscape is worth viewing.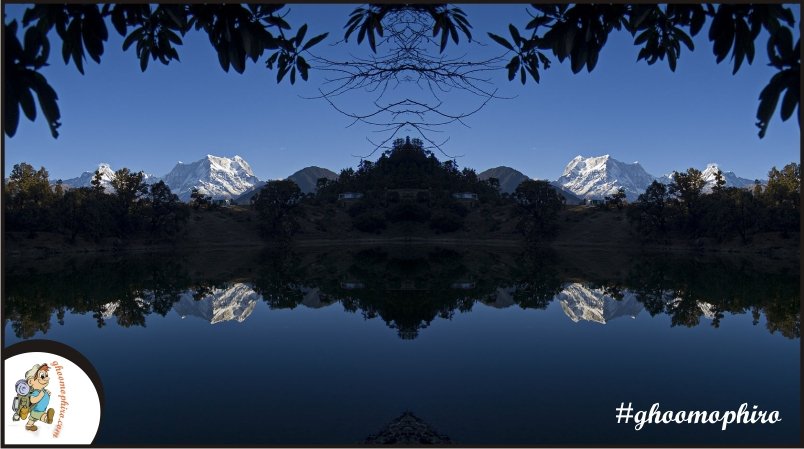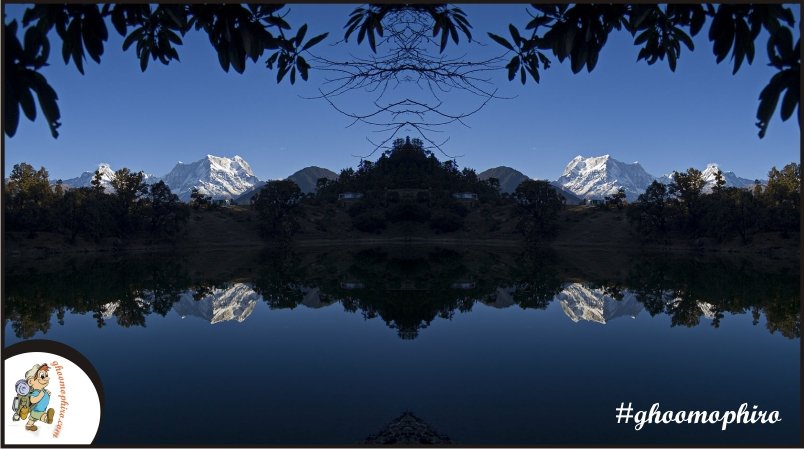 Besides historical and religious importance, Chopta Valley in Uttarakhand is a famous place among the trekkers. People of several faiths flock in large numbers on a holiday to Chopta Valley.