Review Theobroma Bakery, Cyberhub
Posted on May 7, 2017 by ghoomophirosisters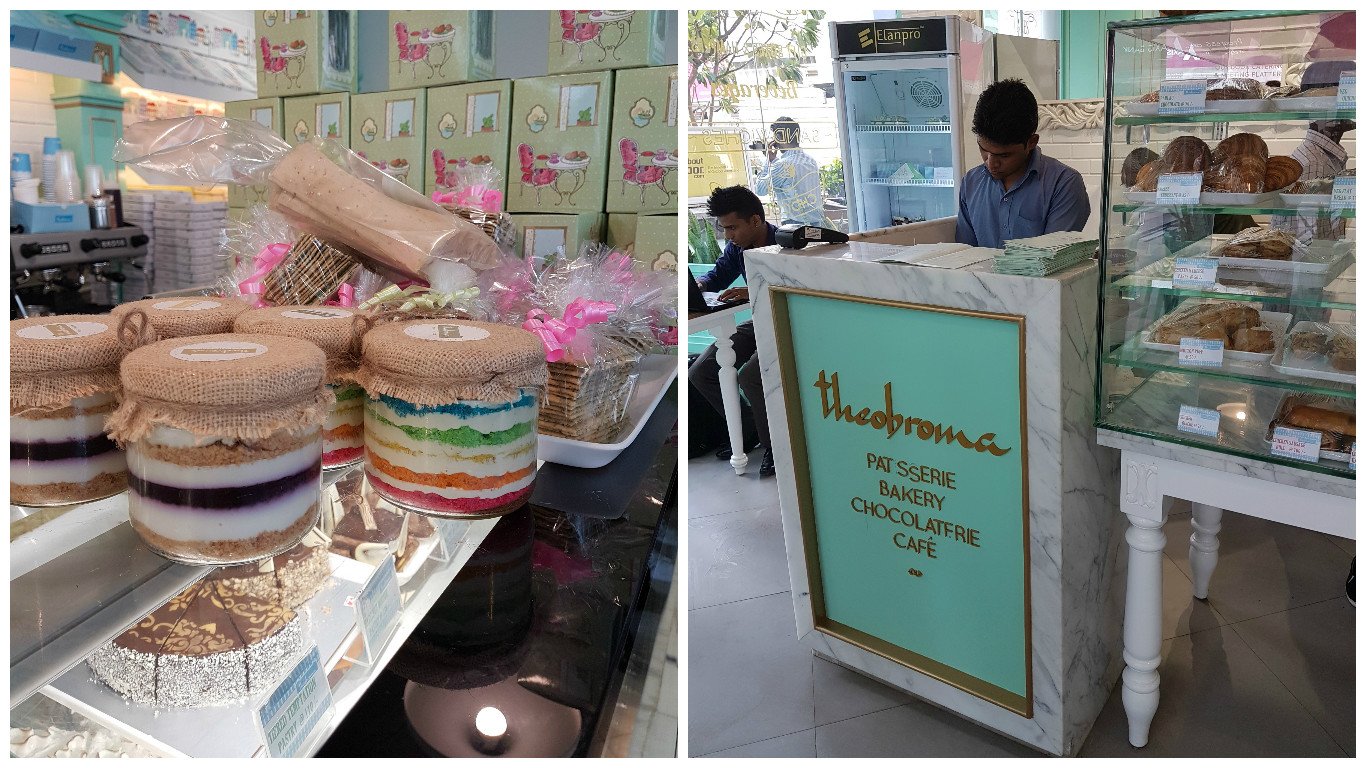 Address: Ground Floor, Cyber Hub, DLF Cyber City, Gurgaon
Ambience: 4/5 stars
Services: 2/5 stars
Food: 4/5 stars
Overall Rating: 4/5 stars
Review:
We have all heard of Theobroma's delicious deserts and when a shop opened up in Cyberhub opposite of Hard Rock Cafe, I went there to satisfy my sweet tooth. I was disappointed with the service but mainly it was because of the crowd that I had to wait 45 minutes to get my muffins, sandwich and coffee. The overall ambience of the place is good with teal colour and inside/outside dining experience. It can have up to 50 people but with a crowded place such as cyberhub, that does pose a problem.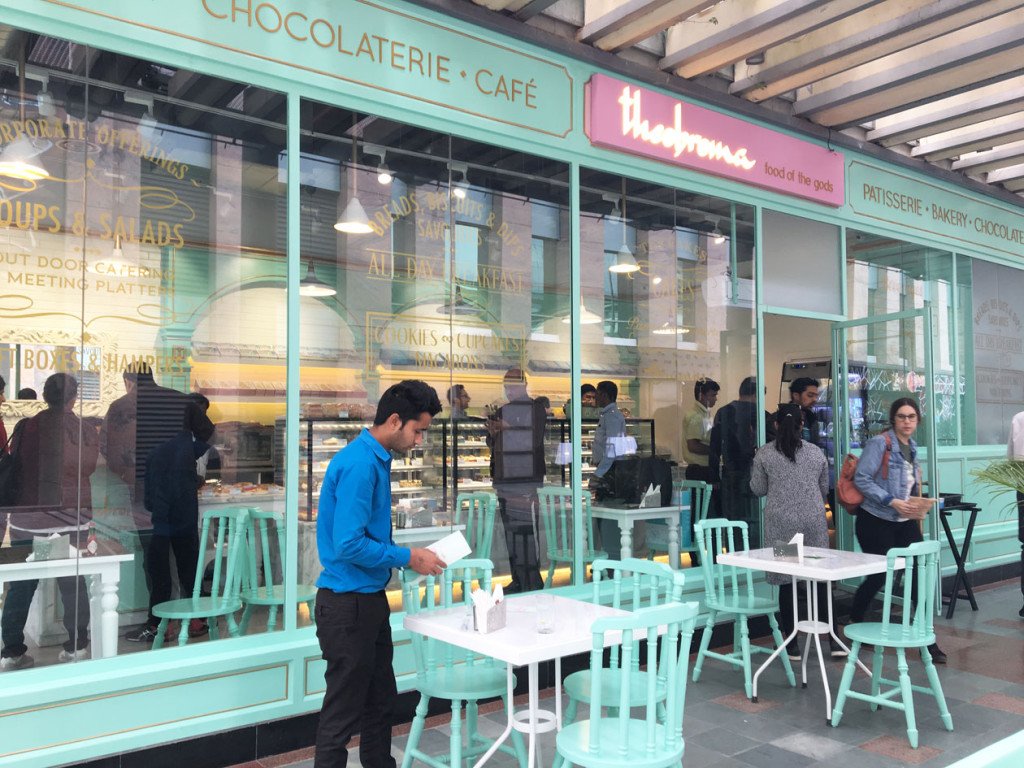 Now I can never complaint about those deserts. The Millionaire brownie and chocolate over load brownie just exploded chocolatey goodness in my mouth. The texture was perfect, the taste was delicious and if I get fat I will be blaming it on those delicious brownies. Because you cannot just eat one and be satisfied. I went home with a box full. The Caramel short bread was yummy. It was short bread with melted caramel base and chocolate on it.
I also loved Cookie Brownie, Devil's Mousse Cake and Dipped chocolate truffles. Yes I love desserts and sweet things. Also, chocolate is one of my biggest weaknesses.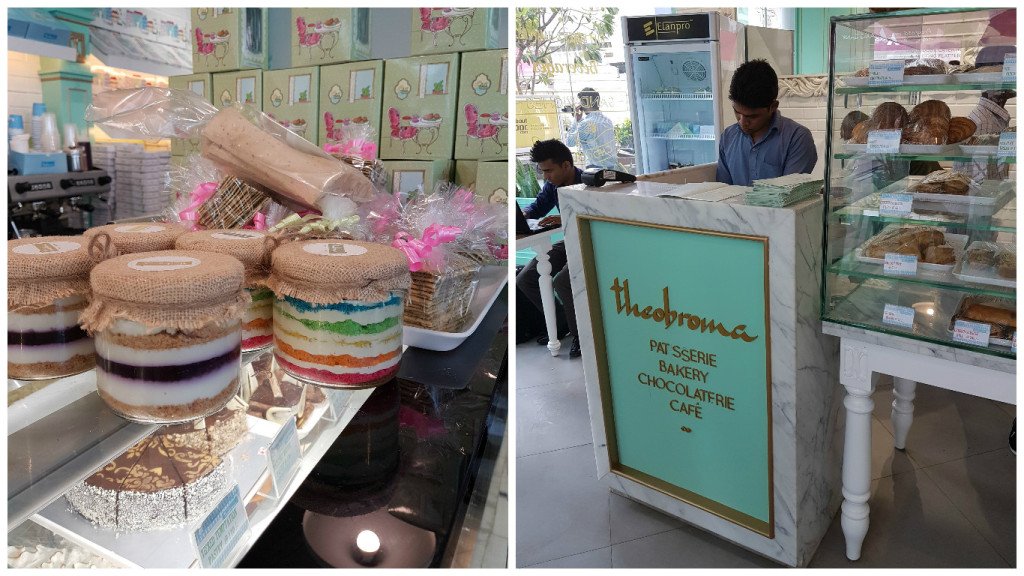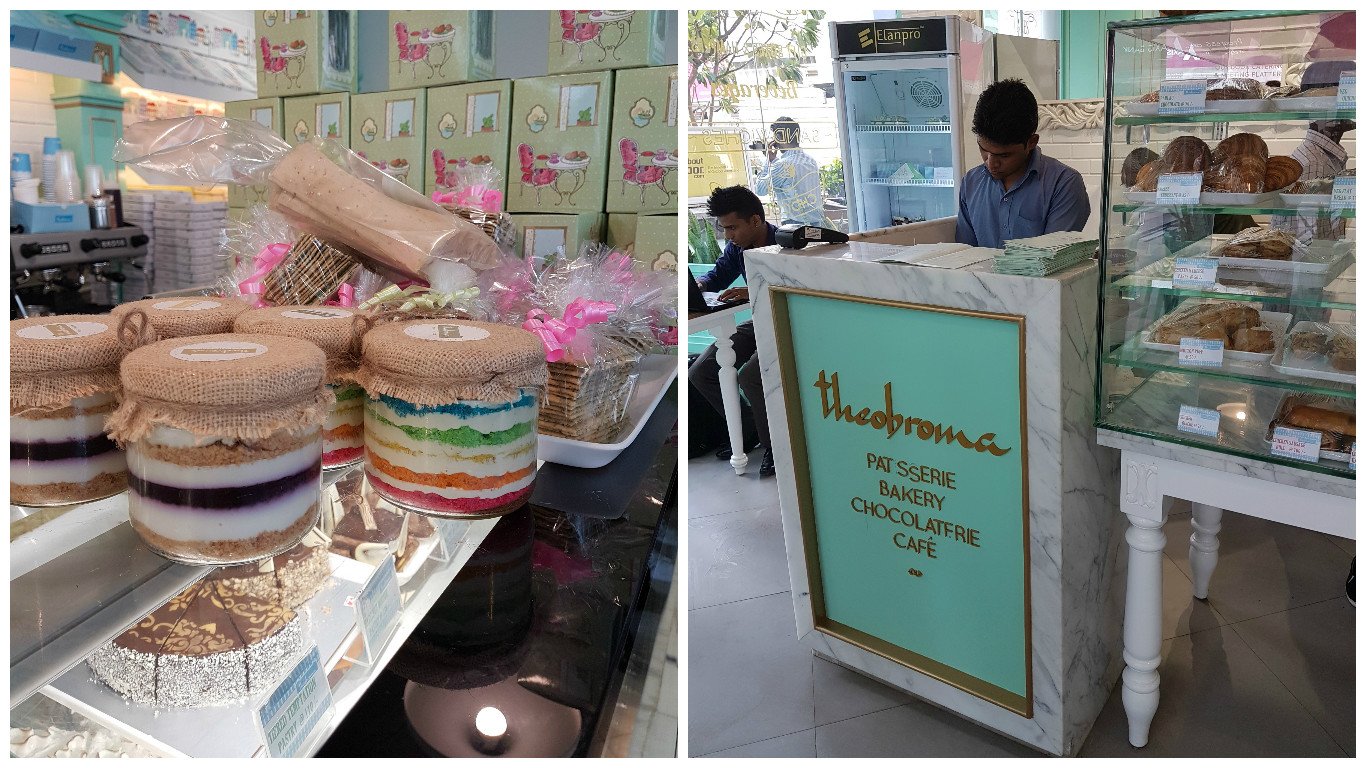 I also tried their Cheesecake which had a crunchy base and soft cream cheese on top with blueberry.  I have always wanted to try cheesecake and I still remember how good it tasted. I can almost feel it in my mouth. Their red velvet brownie was one of the best I have ever tasted. It just melts into your mouth. They also have a huge variety of other deserts that I will be trying the next time I am there.
I also tried their cold coffee which I absolutely hated.  It was watery and did not even taste like coffee. They also had a variety of breakfast options and sandwiches. The sandwich bread was too soft but the taste of the filling makes up for it.  The good thing about this place is that you can pack all these delicious deserts and take them home or gift them because they are not too expensive.
You easily get to satisfy the sweet tooth without burning a hole in your pocket. I will be checking off items on the menu one by one on my many visits there. But never again am I ever going to try their coffee. They seriously need to work on that as well as being efficient in their services.