Vegetarian food joints in Hyderabad
Posted on May 17, 2017 by ghoomophirosisters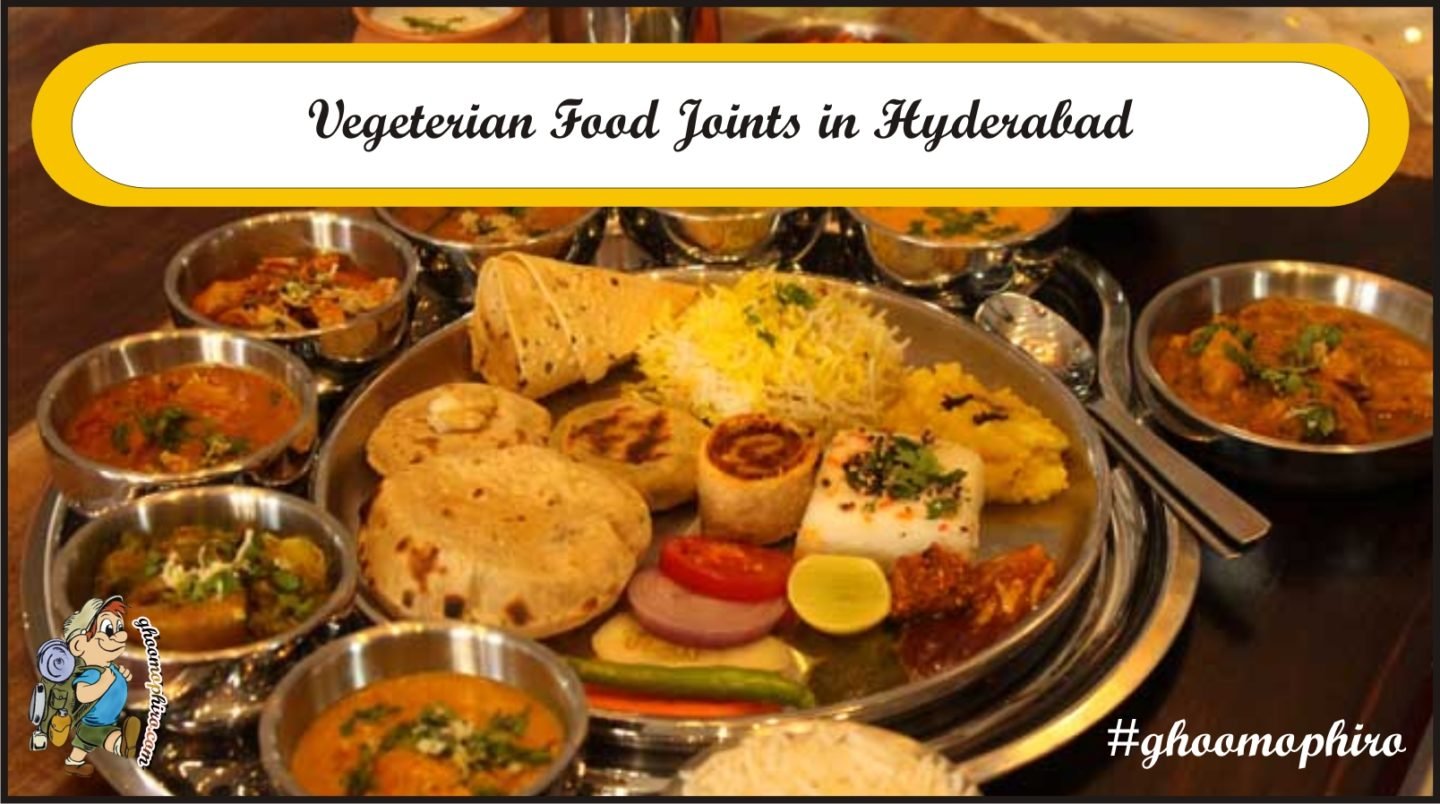 Being a vegetarian traveler can be a problem when you cannot find good places that, do not just focus on their non-vegetarian menu. Finding good restaurants with a nice ambiance and equally delicious food is a hard job and here we have compiled a list of best vegetarian food joints in Hyderabad.
Kshetra Veg restaurant
We really like restaurants with outdoor seating. With Kshetra, you get to sit outside in greenery as you enjoy the food with cool air. The service is also quick and on Sunday nights, you get to enjoy live music. The menu is diversified and you can order anything from Biryani to Idly and Wada. But since we had heard lots about the famous Hyderabadi Biryani, that is what we chose to try. It was so delicious. We also had their Paneer Tikka and Mushroom Moti Kebab. They were flavored nicely and cooked to perfection.
Cost: Rs 750 for two people approx
Must Try: The Biryani is delicious and the quantity served for such a low price is unbelievable.
Address: Rockdale Building, Lane Next to Eenadu, Khairatabad, Hyderabad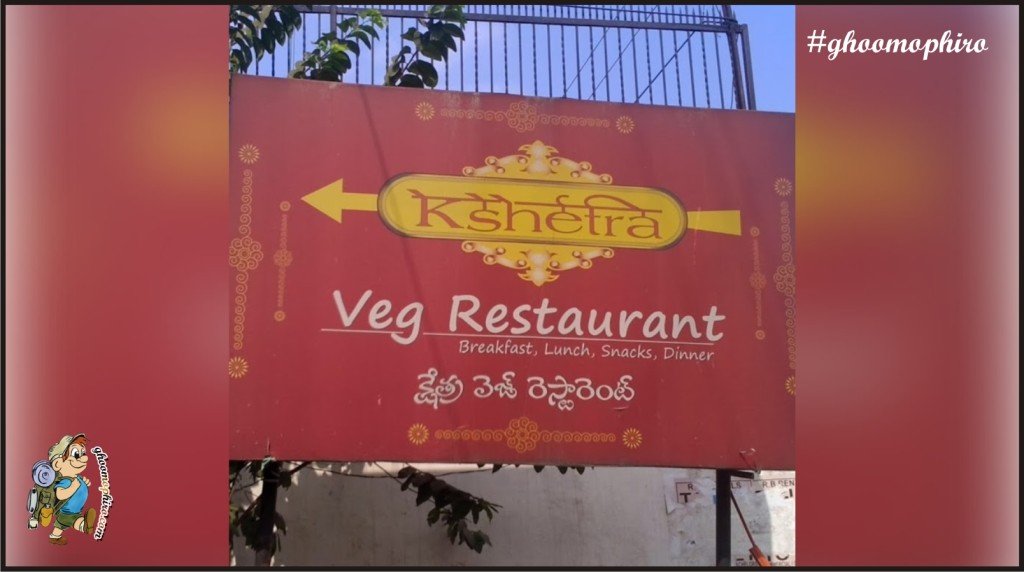 Basil
Basil has a variety of Indian, Chinese and Continental cuisines to offer.  The live counters for Phulkas, Pasta and Dosa add to the overall ambiance of the place. It was a decently priced vegetarian Buffet and the starters were good. We tried the Soya Tikki which was yummy. You can find your typical North-Indian food here and also some varieties of Pasta. There is a dish for all kinds of people here. My only disappointment was the desert.
Cost: Rs 1100 for 2 people approx
Must Try: Masala dosa
Address: 4th Floor, Lumbini Mall Road No.2, Banjara hills, Hyderabad, Telangana 500081
Chutneys
Chutneys is a popular vegetarian restaurant in Hyderabad because of its South Indian meals. Though it serves some North Indian dishes as well, its specialty is the South Indian breakfast. The decor is great with comfy sofas. We opted for the dosa and Upma. The dosa came with 6 different dips along with sambar. Each dip had a unique and tasty flavour and the Upma was delicious as well.
Cost: Rs 800 for 2 people approx.
Must Try: Dosa
Address: 3-6-111/8 & 9, 1st Floor, Far East Plaza, Himayath Nagar, Hyderabad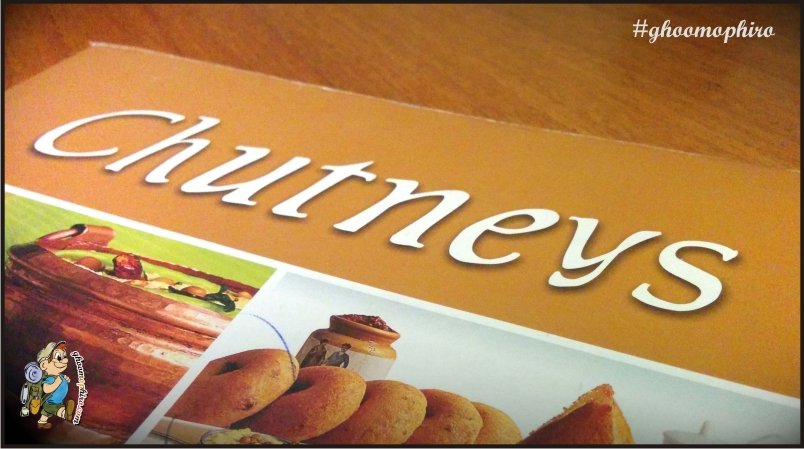 Filmy Tadka
Filmy tadka had a filmy ambiance with its bright and vibrant colors. We ordered the Natural soup and then Cheese and Spinach cigars for starters. The soup was decent but the starters very really yummy. For the main course, we had butter nan which was fresh and soft with Paneer ragada masala. It turned out just as good as it looked. For drinks, they had Mint Mojito and Fruit punch but we didn't like either of them.
Cost: Rs 850 for 2 people approx
Must try: Cheese and Spinach Cigars
Address: Opposite to Reliance Fresh, Shivam Road, Amberpet, Hyderabad
Jivati organic restaurant
Along with being a pure vegetarian restaurant, it serves organic food with no artificial additives. The interior of the place is quite spacious and the lighting is soothing. The ambiance is quite cool and nice. The Papads that they serve are quite different and a must-try. We tried their North Indian and East Indian thali. The North Indian thali had Achari paneer which was my favorite along with Dal makhani and Gulab Jamun as dessert. The East Indian Thali had Sweet Pulav, Baingan ka Bharta, Aloo Posto which was equally delicious.
Cost: Rs 1100 for 2 people approx
Must try: North Indian Thali
Address: 1st Floor, Plot 1100, Road 36, Jubilee Hills, Hyderabad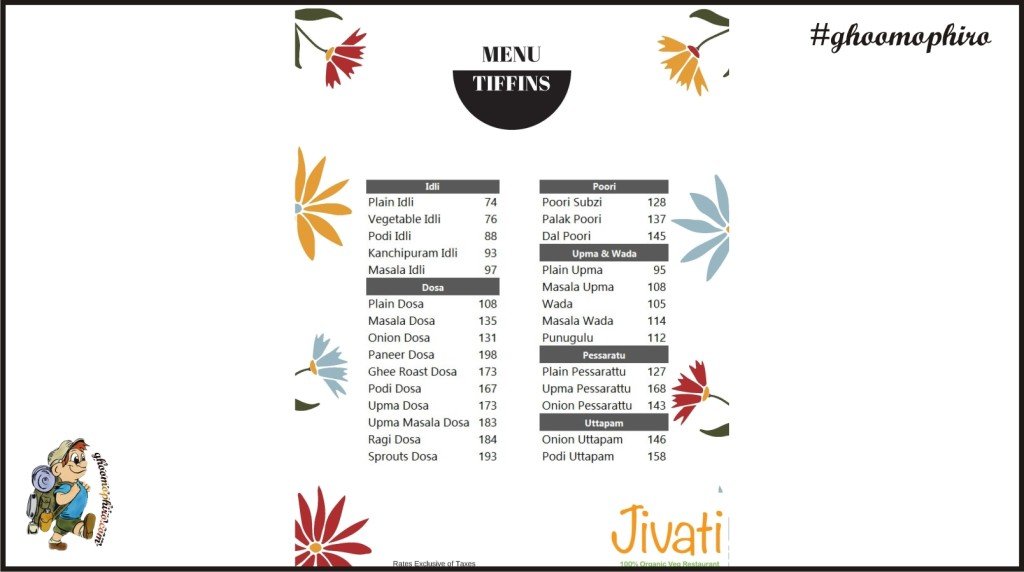 If you are ever in Hyderabad and pondering over where to eat, do try out these places for an incredible foodie experience.