Bhimbetka –an experience decoding the archeological sites and Indian rock art
Posted on July 2, 2017 by ghoomophirosisters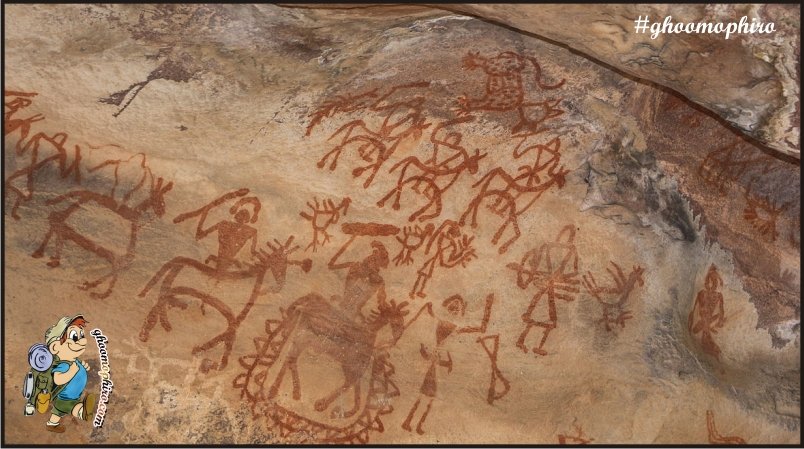 Situated right in the heart of Madhya Pradesh, Bhimbetka is one of the most visited tourist places in India. It hosts some of the best archeological sites in the world with the reflection of human traces from the South Asian stone-age. The government of India declared it a world heritage site in the year 2003. We bring you a list of a few good things you can do while you are in Bhimbetka.
Explore Cave Paintings
The Bhimbetka rock art sites are about 45 kilometers southeast of Bhopal. These rock sites have become renowned and are the ones that are always mentioned whenever we talk of the most spectacular Indian rock art.
The place hosts a painted sites and caves with traces of art and paintings by ancient humans. Several archaeological studies suggest that these cave paintings are one of the oldest in the world. You must explore cave painting in Bhimbetka during your stay in the city. The moment you step into a cave to explore the incredible heritage of India, you are literally transformed to a different world. The cave paintings are a great way to understand the people of ancient times, outlook, and their culture.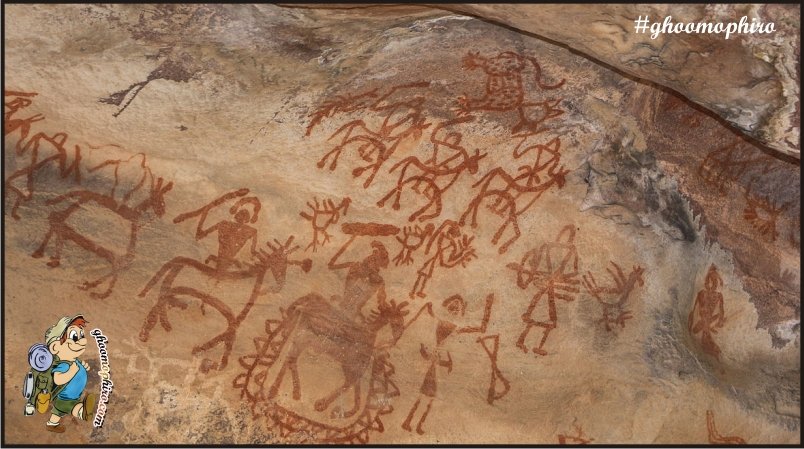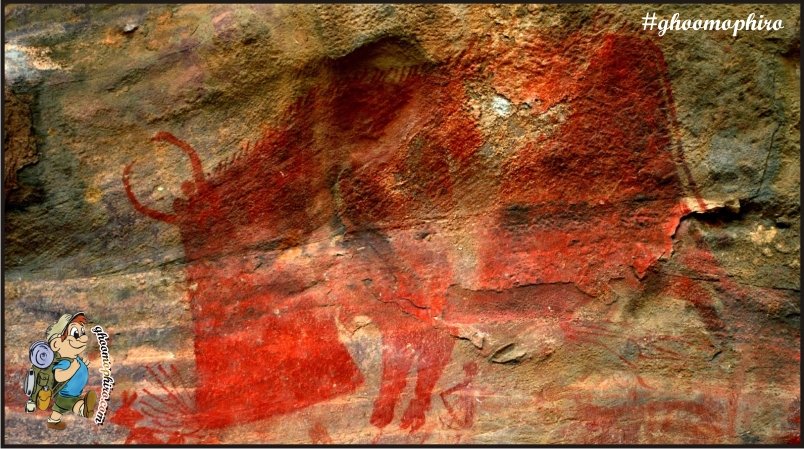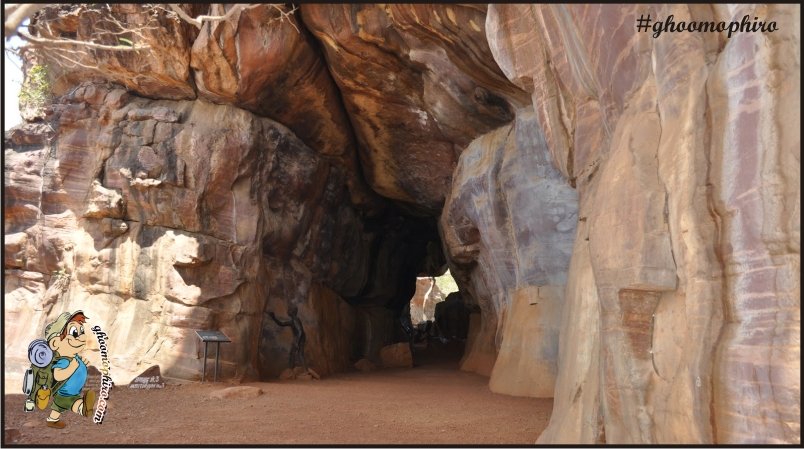 Visit Bhojpur Temple
Bhojpur temple has an Indian mythological significance. According to local beliefs, Bhojpur temple was developed by Bhima, the second son of Pandu in Mahabharatha, while he along with other four brothers and mom was in exile for 13 years.
A staunch devotee of Lord Shiva, Bhima created the temple overnight for his daily offerings of prayers. There is a gigantic Shiva Linga in the temple. Tourists from around the world flock to offer their prayers here. The cave paintings also depict art, music, jewelry, dancing, honey collecting, horse riding, elephant riding, masks, and animal fighting. There are loads of animals carved on the walls of the temple such as dogs, monkeys, elephants, tigers, antelopes, tigers, boars, lions, elephants, and crocodiles among others.
Visit Hoshangabad
Hoshangabad is a place of historical significance in Madhya Pradesh. From some of the most popular temples to a host of cave paintings, this city, a few kilometers from capital Bhopal is a sight to behold. Just like cave paintings in Bhojpur temple, the cave paintings found in Hoshangabad depict ways how the people from ancient time used to live. Cave paintings showcase hunting, dancing, music, art, and animal fighting. A number of animals have also been depicted in these paintings. Some of them include dogs, monkeys, elephants, tigers, antelopes, tigers, boars, lions, elephants, and crocodiles among others.
How to Reach
Flight
The nearest airport to Bhimbetka is the RajBhoj airport which is located at a distance of around 45 kms from Bhimbetka. The airport is well connected to the major domestic airports via regular flights.
Road
Bhimbetka is easily accessible by road too and is just around 46 km drive from Bhopal. One can hire Taxis and Buses which are easily available on this route.
Food
Foodies can tantalize their taste buds right from early morning in Bhopal, as you can find various stalls serving Poha Jalebi. Almost every shop and restaurant in and around Bhopal serves the delicious Poha Jalebi. If you are comfortable with small food chains, you will find many Dhabba which get under way to the caves, where this famous combination is served with a hot cup of team. Local people call it "cut chai".
The place is famous for its sweet-sour and spicy 'chaat' of this city that is loved by all. Since Bhopal is the hub of Mughlai culture, it offers famous delicacies such as chicken tikka, biryani, goat kebabs and goat kebabs.
More about Bhimbteka
Bhimbetka is home to more than 500 rock shelters and caves which comprise a large number of paintings which steal the limelight. The oldest paintings are considered to be 30,000 years old.
The place is of great interest to the tourists of almost all age groups.
Places to Stay in Bhimbetka
There are a plethora of hotels that one can find in Bhopal, situated 40 km away from Bhimbetka. You can find hotels within your budget in the city. Rooms are usually available all through the year.