Larger than Life is the Way to Relish Good Food at Zerruco
Posted on July 25, 2017 by ghoomophirosisters
Nothing defines the satisfaction after a good meal. If you are one of those who cannot compromise with good food on their plate, then Zerruco is the place you would want to visit. Zerruco, the House of Mediterranean food is located at The Ashok Hotel, Gurgaon. If you are in for a celebration or an afternoon fiesta then head straight to Zerruco. Trust me, you will not find a better place to spend your time.
What's Hot at Zerruco?
Zerruco is a lively, happy and vibrant place that gives you a fine dining experience. They have balls & petals of changing lights according to the day or night-time. When in Gurgaon and you wish to entice your taste buds with something exotic and Mediterranean, then Zerruco will offer you with the choicest contemporary cuisine.
This premium restaurant has a beautiful setup and decked up like a midtown warehouse. Pretty lamps adorn the restaurant with the alfresco area that is lined up with mesmerizing Mediterranean lamps. The mood lighting, wooden and metallic panels on the wall as well as bar make it the perfect place to enjoy any occasion. Whether it is a casual gathering or a formal meeting, Zerruco will not disappoint in terms of ambiance as well as food.
What Tickles the Palate?
When you visit Zerruco, a very friendly steward will guide you towards your table. You could start off with some drinks such as The Passion Zerruco, Sangria Bianco, and Sangria Rosso. Do not miss the Bourbon Berry and Passion Zerruco is worth a try. You will definitely find these drinks impressive as well as refreshing.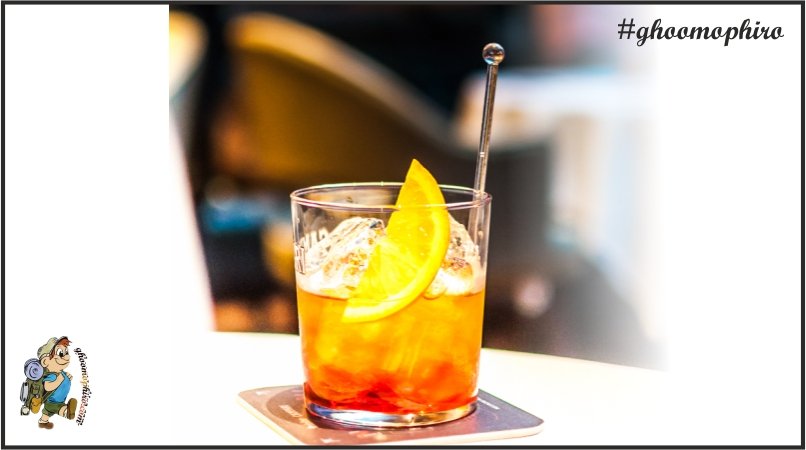 Orange Blossom is their signature mocktail with orange slices. You will love its citrusy flavour that blends well with crushed ice. Other mocktails include Ronella and 3L's (Lychee/lime/Lemonade) are refreshingly innovative as well as delicious.
Moving on to the food, they have definitely added more interesting flavors and variety to their menu. There are about 25 new starters along with the previous ones.
You will definitely enjoy the Beetroot Goat's Cheese Salad with Caramelised Walnut and Crouton. This fresh summer salad has tender beetroot, cheese, rocket leaves and the extra crunch from sweet walnuts. The amazing flavour and texture of this little salad will leave you craving for more.
If you are not into non-vegetarian food, you could always try the Chef's Special Veg Mezze Platter that is equally just as delicious like its non-veg version.
If you can still manage to try another dish, then go for Grilled Veg Pizza that contains broccoli, zucchini, and tomatoes. Coming to rice, try their Veg Paella. It is a Spanish Rice preparation that contains bell peppers, zucchini & asparagus. The rice is Arborio rice a type of Spanish rice. You will enjoy the warm, spicy and delicate flavour of the awesome combination of the Arabic and Spanish spices.
Anything for a Sweet Tooth?
Desserts, definitely, should not be skipped at Zerruco. The Baked Cheese Cake (Ricotta) will taste lovely right until the last bite. It is perfectly sweet, soft and mushy. You will love its presence on your tongue while it lasts.
The Banoffee pie is great in every layer. Let each flavour of the pastry, caramel, bananas, and cream settle on your tongue before you gulp it down.
Get lost in the sinful Hazelnut mousse deliciousness. Chocolate lovers will enjoy its rich and strong dark chocolate flavour. Relish every bite of the gooey sinfulness that is served with caramel garnished whipped cream and hazelnut.
Parting Thoughts
The cozy setup of Zerruco keeps up the beats with DJ Honey Gulati. He is the in-house DJ who will delight you with the sounds of Punjab, Bollywood romantic numbers. The colorful blend of each rhythm allows one to enjoy their Mediterranean fiesta in a delightful mood.
Zerruco has a capable staff, lovelyambiancee and delicious food. Definitely worth a visit when you are in Gurgaon and in a mood for some Mediterranean magic.