Do you wish to live in a treehouse?
Posted on August 12, 2017 by ghoomophirosisters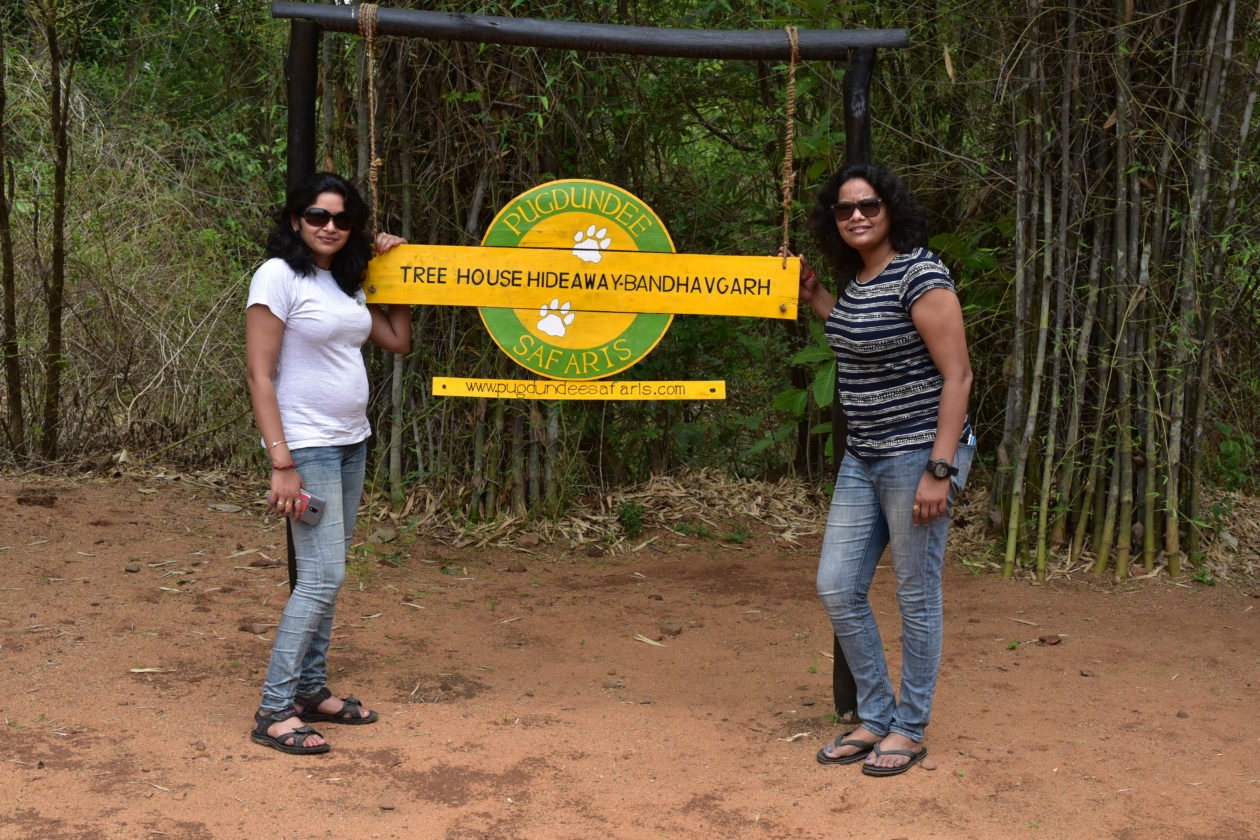 Amidst the trees, in the heart of Bandhavgarh, we found the perfect Hideaway. This weekend took us #ghoomophirosisters to Bandhavgarh National Park in village Vijarhia. While we looked for a place where we could stop and rest along with enjoying the beauty nearby, we came across Bandhavgarh Tree House Hideaway supported by Pugdundee Safaris. The place is within close range of the Forest reserve and 220 km away from Jabalpur. With one look, it confirmed our belief that this would be an earthly experience.
As soon as we arrived, we were given a warm welcome by the manager Mr. Ashish Tirkey. Spread over 21 acres of forest, it has various tree houses that are within close range of one another. We woke up to the chirping of birds and slept to the critters of insects as the place has its resident species of birds, reptiles, and animals. It is the perfect place for accommodation as it overlooks Tiger reserve and Bandhavgarh Fort.
Rooms:
The rooms were a mixture of nature and modernism. With a contemporary design of tree-houses, it provides all amenities without taking away the traditional jungle vibe. The rooms were air-conditioned and also had an attached bathroom with 24 hours hot and cold water. The room was spacious with a wooden exterior and a deck where you could stand and just feel one with the wind. There is also a mini-bar and living area with writing desk, loungers on the deck and mosquito netting (that one really needs). The bed had soft cushions that drowned you in a dreamless sleep as soon as you lie down. The lighting was dim so as to give more natural ambiance to it.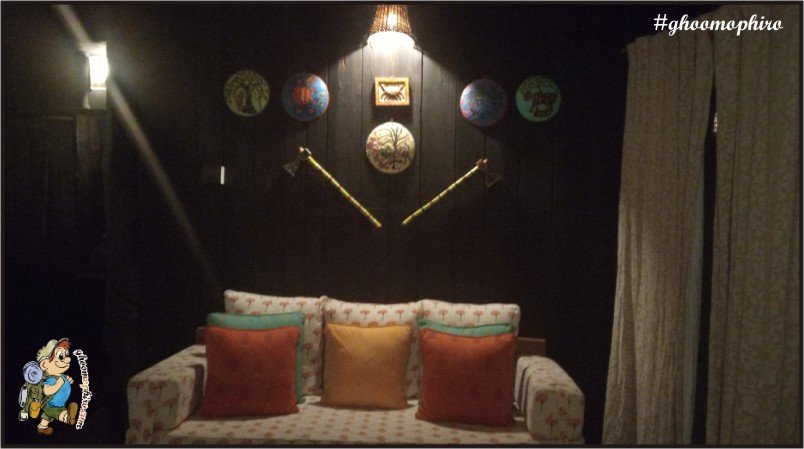 This small video will surely give you glimpse of the rooms and will inspire you to get your bookings
Dining experience:
There is a dining hall on ground level that offers Indian, barbeque and continental meals. Though food options were limited, what we ate turned out to be delicious. The Hideaway has an in-house restaurant and bar which, like the rest of the place, is also a blend of natural feel with all modern luxuries. The restaurant is beautifully set with comfy chairs and on the upper level is the terrace bar aka the watering hole.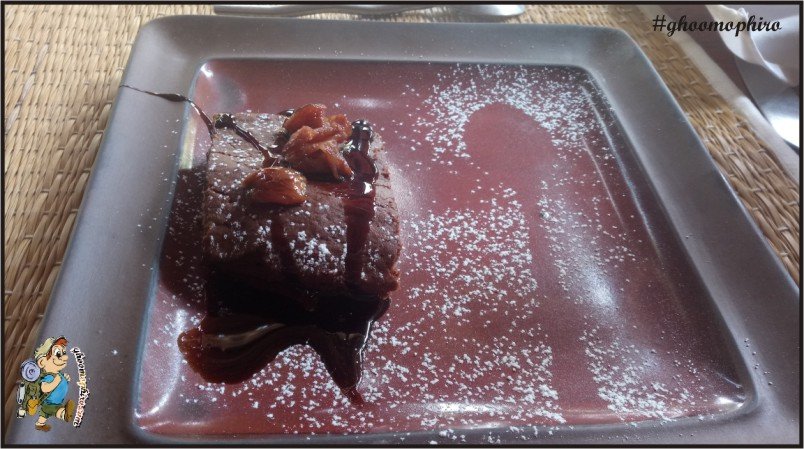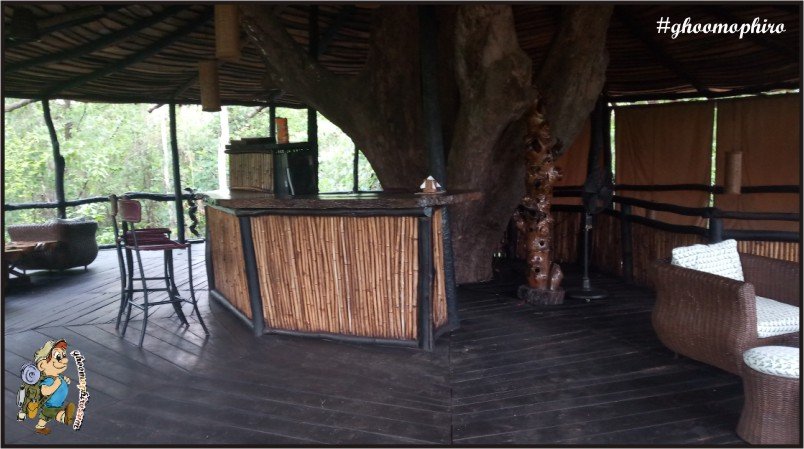 What to do:
Jeep Safaris are organised into Tiger reserve and there is also an option for Elephant Safaris. The Naturalist that accompanied us was a great help throughout the Safari. We saw varieties of birds and animals and were even able to spot tigers during our safari drive. There were marvellous sightings of Langur Monkeys and Sambar deer. Other activities that one can indulge in include bamboo weaving, visiting nearby villages or a trip to Sanjay National Park.
Highlights:
From the rooms to food and the cherry on top, helpful staff, this place gave us all the luxuries we could ask for and more. With the natural ambiance, necessary amenities and close proximity to wilderness, there is no better place for one to be, while on the journey of discovering oneself or just spending time in the lap of nature than Bandhavgarh Treehouse Hideaway.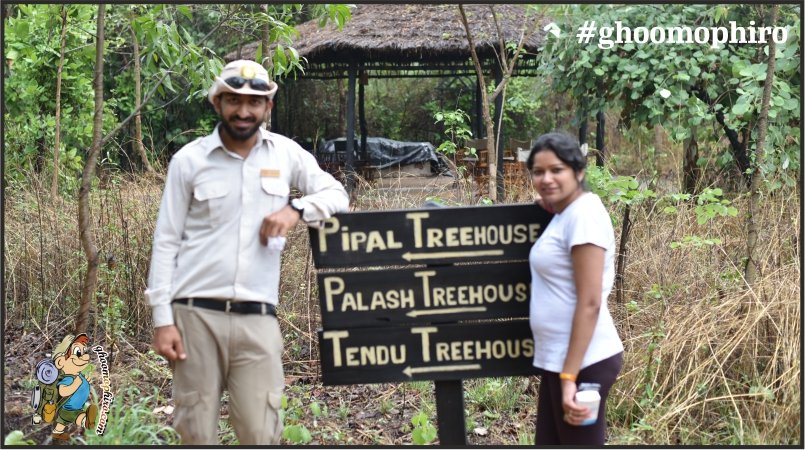 Bandhavgarh Treehouse Hideaway offers you the best opportunities to interact with Mother Nature and observe wildlife. This retreat is a relaxing place for all nature enthusiasts or people looking for a romantic getaway. If you are planning on visiting Bandhavgarh reserve, you can do no better than staying here.