Stay Like a King of the jungle
Posted on August 18, 2017 by ghoomophirosisters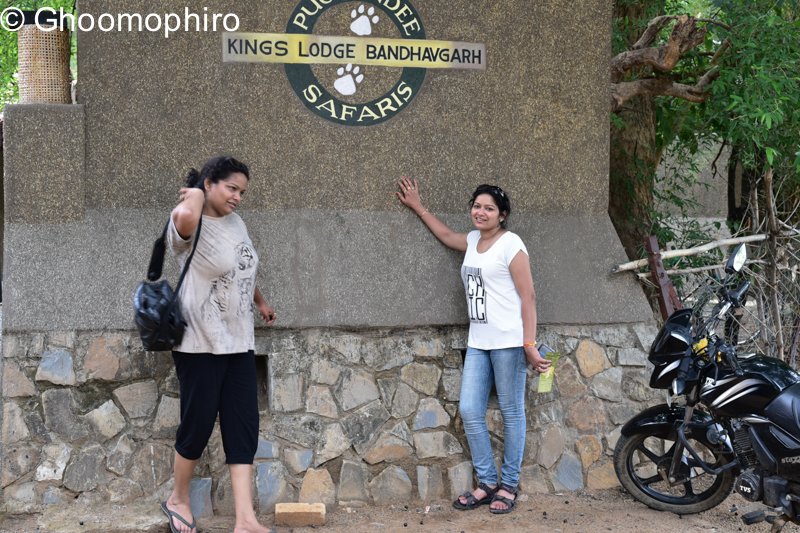 A Ten-minute drive away from Bandhavgarh National Park lays Kings Lodge, surrounded from all sides by forested hills and spread over an area of 14 hectares in Rancha village. We wandered over to the heart of wildlife and discovered this beautiful place. The luxury hotel has a rustic look and has 10 cottage rooms and 8 stilt cottage rooms with attached modern bathrooms.
While the place offers all the luxuries, it also gives you privacy and ambiance of being surrounded by nature. Like the name suggests, staying at this place will give you the feeling of being treated like a king, perhaps, the king of the jungle. The construction is done so well that the place almost blends in with its surrounding, becoming one with the forest and its trees and you experience wilderness in its purest form.
Let us take you through the Kings Lodge by Pugdundee Safaris and we are sure, you shall be tempted to pack your bags soon for your next vacation.
Rooms:
The rooms are what we would call a writer's delight. With air conditioned rooms and a huge verandah from where we can enjoy views of the forest, inspiration is sure to strike and thus, the hotel provides a writing desk and chair for getting all the feelings out on paper. The cottage had wooden furniture in beautiful honey shades and cotton linen. The en-suite bathroom is modern and has 24 hr hot and cold water. The whole place is eco-friendly and has eco sensitive systems of disposal. They give you an aluminum bottle to fill with filtered water for use, avoiding the use of plastic bottles.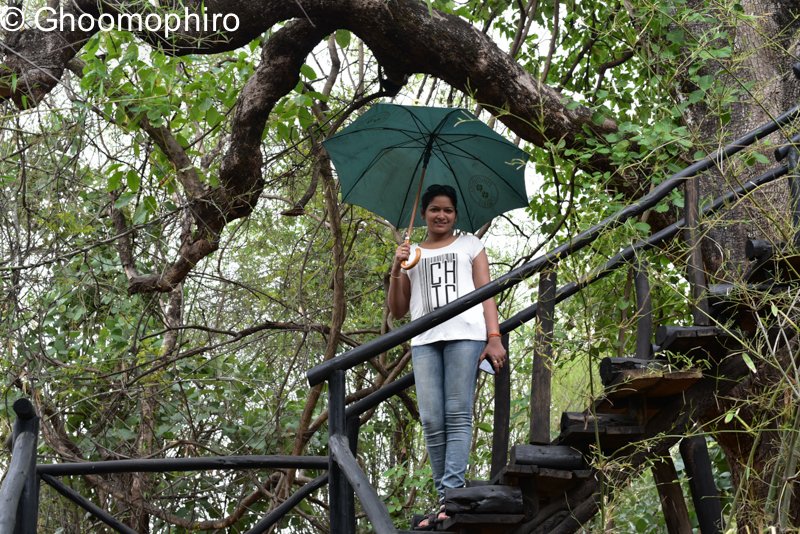 Dining experience
The dining hall was just as wonderful as the cottage itself. With a fireplace overlooking wild grasslands and multi-cuisine options, the dining experience was one we will remember forever. We also tried the outside barbeque and bush dinner, because that is what the trip was all about. Being out and about in the wild. The food they serve is only Indian, but it is well prepared.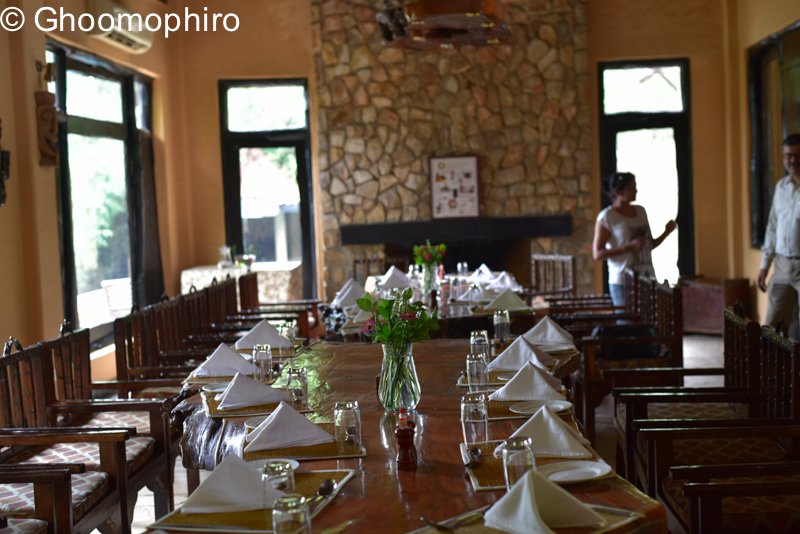 What to do:
The itinerary at King's Lodge follows Jeep Safari for spotting wildlife (which became easy as their naturalist team was with us), Elephant Safari, Bird watching, visiting of nearby villages and Craft workshops. The Naturalist team was very helpful and honestly, we would be lost without them. They heightened our overall holistic experience.  And the best part about the whole safari was that they encourage cycling or walking in the wilderness. No more formal Vehicular travels. They also organize a day trip to Sanjay National Park, which is an exciting opportunity to see Sloth bear.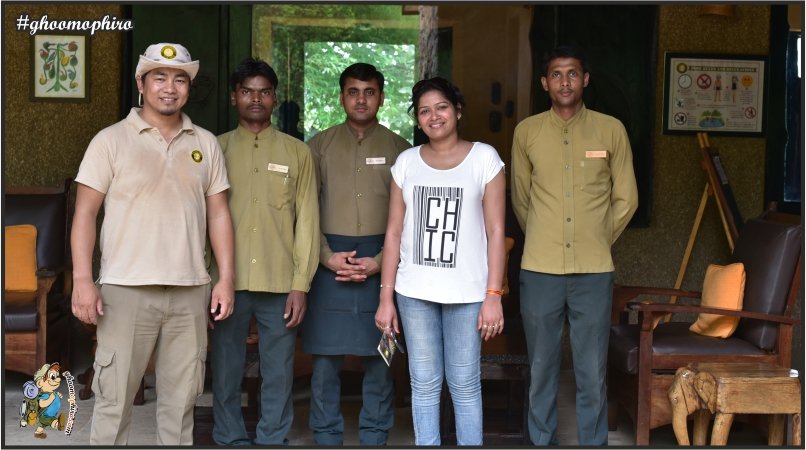 Our Special thanks to Mr. Amit Mukherjee for being great host at Kings Lodge, Pugdundee Safaris. We feel under his guidance lodge has been providing services in an extraordinary way to its guests and it gets reflected in every small gesture.
Highlights:
There is a small nature library which helped us get acquainted with the parts of nature we were getting to see from the watch tower. It also has an in-house spa that gave the most relaxing massages to get the stress and tiredness out of our bodies. And if that wasn't enough already, there was a swimming pool with a sundeck which was an absolute delight.
King's lodge supported by Pugdundee Safaris is a top class place to stay at with your family or during your solo adventures in the wild. It will give you a feeling like you are living in the wilderness of the jungle, with the upside of being safe and having the internet. What more can one ask for? Go for your perfect adventurous wild ride in Bandhavgarh and stay at this amazing place.