48 Hrs in Jaipur via #ghoomophirosisters' lens
Posted on October 26, 2017 by ghoomophirosisters
The pink city 'Jaipur' is a traveler's delight and no one call their trip to Rajasthan complete without staying in Jaipur for at least two days. Jaipur doesn't only represent the beauty and grandiosity but is actually Rajasthan's symbolic state.
The royal Rajasthan exists in its truest form in this city, still preserved after all the years. We the #ghoomophirosisters got a chance to first-handedly see this grandeur during one of our backpacking trips and had a close look at the city's beauty. We chose to stay at Radisson blu, Jaipur .  So while you visit the city, here's a few recommendations from our experience to help you explore :
Must See:
Hawa Mahal: This widely recognized facade of red and pink sandstone Hawa Mahal or Palace of Winds is Jaipur's most iconic landmark. Within the hidden chambers of this palace, the royal women would often observe the street secretly, and it was all possible through the latticework openings of the palace. This five-storeyed palace is designed in a pyramidal style, as an example of Mughal architecture and its finesse.
Nahargarh Fort: Nahargarh Fort is a striking piece of architecture built on the edge of Aravalli hills. The was a summer palace for the royal families and the fort has a main palace inside it called Madhavendra Bhawan. Apart from it, there are nine other living spaces with the fort that are double-storeyed. Not only are the views from Nahargarh Fort of Jaipur city breathtaking, but it is also connected to Jaigarh Fort. The marble engravings and royal frescos on this fine example of Indo-European architecture are also visible on the interior walls.
Amber Fort: The undeniably charming Amber Fort is set on a hilltop. Both the size and structure of this 15th-century fort are impressive. The path to the fort lies passes through imposing ramparts and cobbled pathways, leading to its gates through which it can be accessed. The Mughal style architecture is visible through its golden frontage combined with elaborate interiors. The ornate archways lead to chambers that have mirrorwork ceilings and hand painted walls and are expansive in size. You can visit the 'Diwan-e-Aam, or 'Hall of Public Audience', the Diwan-e-Khas, or 'Hall of Private Audience', and also the Sheesh Mahal, the 'Mirror Palace' that are housed inside the palace. Do not miss the light and sound show that glorifies the splendid fort some more.
Jantar Mantar: Jantar Mantar is an astronomical observation site that witnessed the scholarly brilliance of the 18th century. This one of a kind UNESCO world heritage site has the world's largest sundial along with 20 other instruments.
City Palace: City Palace is one of the Rajput style architectural marvel built by Maharaja Sawai Jai Singh.  Its design is complete with layers of chambers and halls. The royal family of Jaipur still resides in the palace even today and a portion of the palace remains inaccessible to visitors. But visitors may wander Mubarak Mahal, Diwan-i-Khas and Maharani Palace. A fine collection of artifacts are also preserved in the museum inside City Palace and the palace houses a temple as well.
Perfect Do's
Visit an Elephant Camp: A privately owned forest and wilderness camp spread over 160 acres are situated behind Amber Fort. Mamy domestic animals, camels, and elephants have made it their natural habitat and visitors may ride on the elephant back to explore Aravali Forest. They can also ask about the caring routines of these gentle giants along with trying their hand at bathing them.
Shop for Local Handicrafts: Jaipur is brimming with local bazaars filled with things to buy. There isn't anything you can't find here, from clothes, shoes, handicrafts, jewelry to pottery, spices and home furnishings. And you'll love them all. Get ready to loosen your pockets if you plan to visit one of the popular marketplaces like Baapu Bazaar and Johari Bazar.
Watch a Polo Match:  The upper echelons of society in Jaipur continue to patronize yet widely play the 'game of kings' polo. While it may be hard to get your hands on the invites to an exclusive polo match, the city's polo clubs like Ramgarh Resort & Polo Complex or Jaipur Polo Club would let you watch a match, free of cost.
Block Printing at Anokhi Museum of Hand Printing: The age-old tradition of hand block printing is still preserved in Anokhi Museum of Hand printing which was established solely for the preservation of this art. This art is still practiced by most of Jaipur's artisans. At the Anokhi Museum, you can witness the intricate workings of this art and get educated while block printing artisans are at work to keep this endangered art alive. The visitor can also buy these handcrafted merchandises that are locally made.
Best Eating Joints
Ghewar: LMB Bazaar in Johari is a popular eatery to try out this delicacy. It is a favorite among locals and tourists alike. Known to be a traditional Rajasthani sweet, it is circular in shape and deep friend, laden with almonds as well as pistachios.
Kachori: This sweet or savory fried snack has tea as its best companion. Pick up a box of pyaaz Kachori from Rawat ki factory while in Jaipur. This Kachori is one if their specialties and too delicious to pass up.
Daal Baati: Daal Baati is one of the most popular dishes of Rajasthan and most local eateries in Jaipur serve it. It is a dish of daal served with baati (wheat rolls). The best way to eat it is when it is served hot, seasoned with pure ghee.
 When to Go
During its three distinct seasons- Summer, Winter, and Monsoon, Jaipur experiences extreme weather.
October to March: Since the summer heat has disappeared by this time, it is the best time to visit Jaipur. While December and January may be extremely cold and dry because winter is at its peak at the time, the temperature is better in February and March. This pleasant weather would be the ideal time to enjoy your holiday.
July to September: High humidity along with the hot weather, this is the Monsoon season.
April to June: Summers in Jaipur can be brutally hot with the temperature rising up to 40C. May and June are the hottest months.
Getting There
By Air: Located approximately 12 kms from the city centre, in Sanganer is Jaipur international Airport. It is well connected to flights from all across India as well as a few international destinations like Abu Dhabi, Dubai and Muscat.
 By Road: Many Air-conditioned, as well as non-air conditioned buses, are run by The Rajasthan Road Transport Corporation from nearby towns and cities. The National Highways connecting Delhi and Gujarat make for a smooth ride if you are driving to Jaipur.
By Train:  The city's largest railways station, Jaipur Junction has direct trains FROM major cities of India like Delhi, Mumbai, Chennai as well as Kolkata. For a truly grand experience, enjoy the scheduled stop in Jaipur by Palace on Wheels.
Getting Around
There's no problem for transportation in Jaipur since both public and private transport is readily available. Take your pick among air-conditioned radio cabs, cycle rickshaws or local buses. Jaipur metro is still in its first phase of rapid transit system. It covers the track from Mansarovar to Chandpole Bazar which is 9.6 Kilometres
What to Pack: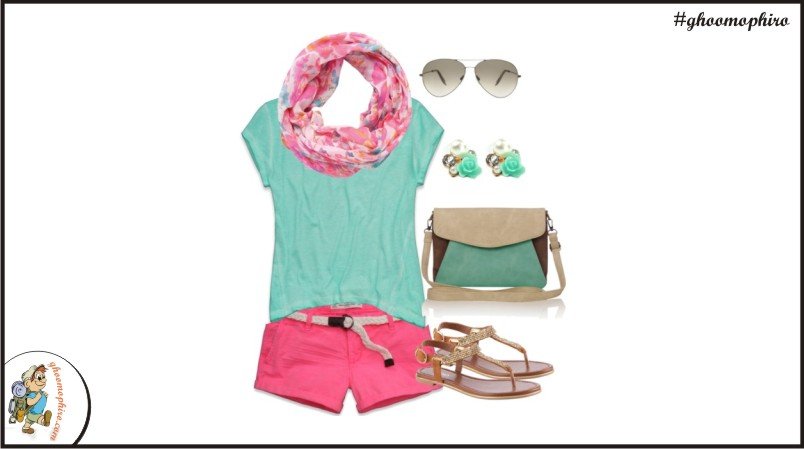 The temperature may rise up to 40C so carry lightweight cotton clothing in summer.
Mosquito repellent, sunhat sunscreen, and sunglasses are the basic essentials along with a good pair of walking shoes.
Winter can be brutal and temperature can drop to 4C. Pack a Jacket for harsh winter nights.
The royal life experience awaits you in Jaipur. Like the city's warm and blushing hues, embrace the architecture, fine cuisine, and hospitality of people.
So when are you packing your bags to Jaipur!!