48 Hours in Mumbai via #ghoomophiro lens
Posted on January 10, 2018 by ghoomophirosisters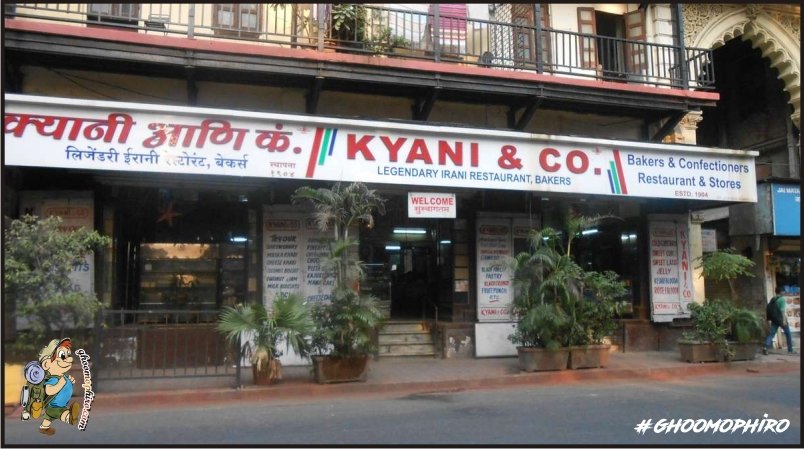 A trip to Maharashtra is incomplete without at least a two-day stay at the heart of India's Bollywood hub 'Aamchi Mumbai'. The state capital of Maharashtra represents what truly being Indian means with its loud style and grandiosity. It showcases the 'bindass' attitude that most of us carry with us along with amazing sights to see and dishes to try. Though two days aren't nearly enough to see everything that this 'City of Dreams' has to offer, we the #ghoomophirosisters will help you squeeze in most of it.
Must see:
 Gateway of India
Built during the 20th century, Gateway of India is a historical arch monument which was erected for commemorating the landing of Queen Mary and King George V on their visit to India. The gateway then became a symbolical entrance for Viceroys and Generals in India. It is a popular attraction of Mumbai because of its magnificent structure and has also been called as the "Taj Mahal of Mumbai".
 Chhatrapati Shivaji Terminus Railway
This Railway station was formerly known as Victoria Terminus and has a rich history as well. The railway terminal is designed in Victorian Italian Gothic style architecture and is also one of the UNESCO World Heritage sites. The majestic design of the terminal is a sight to behold.
 Haji Ali Dargah
 Haji Ali Dargah is one of the most popular religious spots and visitors from all over the world, no matter the religion or caste come here to visit Pir Haji Ali. If by chance you end up here on a Friday, you might also get to enjoy the divine sufi Qawalis.  This place is surrounded by talks of myths and legends but most of all, stories of miracles. Even an atheist would like to visit just to satisfy his curiosity.
 Siddhivinayak Temple
One of the most popular and rich temples in India is Shree Siddhivinayak Mandir dedicated to Lord Ganesha of Hindu mythology. Located in Prabhadevi, Mumbai, it is the busiest spot on Ganesh Chaturthi. The wooden doors on entrance are carved with images of Ashtavinayak and the roof is plated with gold. There is also a Hanuman temple nearby that one may visit as well.
 Elephanta Caves
Elephanta Caves are another popular spot and a UNESCO World Heritage site.  This collection of cave temples is dedicated to Lord Shiva. It has many rock-cut statues and shows the harmonic existence of Hinduism and Buddhism. The carvings are incredible to see.
Definite Do's
 Watch a movie at Maratha Mandir
Every day at 11:30 AM, the place shows DDLJ. This cinema hall that opened in 1958 has become one of the most iconic spots of Mumbai. It is a very valued place for the Bollywood industry, so if you have the time, enjoy the grand Dilwale Dulhaniya Le Jayenge experience.
 Click a Selfie at Red Carpet Wax Museum
 Located in Ghatkopar, Mumbai, this wax museum displays wax statues of many famous personalities. From the popular Avengers to many Bollywood stars, they have celebrities lined up just for your amusement. It is a great feeling standing next to Obama or Harry Potter or getting to click a selfie with the Queen.
 Evening stroll at Marine Drive
 An evening stroll at Marine Drive around 6 pm would give you a glimpse into the nightlife of Mumbai. As you walk down the road or sit on a slab enjoying the twinkling lights parallel to the road, you will be amazed by the beauty of it all.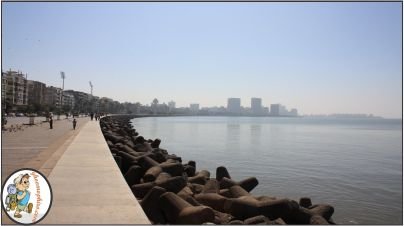 Shop at Colaba Causeway or Fashion Street
 If you have confidence in your bargaining skills and enjoy shopping, the street-shopping experience in Mumbai would be a memorable one for you. In Colaba Causeway, you can find anything from handicrafts to antiques or books, even clothes, and jewelry. Fashion Street is more popular with the college chaps because of the latest trends and styles hitting the street first.
Take a Bollywood tour
 See the houses of Shahrukh Khan, Amitabh Bachan, and other Bollywood celebrities while getting to know about the film city on a Bollywood tour. You get to see the behind the scenes working of Bollywood movies and meet some of the stars as well. But the tour takes 7 to 8 hours so opt for it only if you have the time.
 Best Eating Joints:
 Seafood at Trishna
Not trying Seafood in Mumbai should be criminalized. Trishna has been a great seafood restaurant for around 23 years now with Garlic Butter Crabs being its specialty. From sports legends to Hollywood celebs, all have dined here. Enjoy a heavy dinner here and try the jumbo prawns as well.
 Kebabs @ Mohammad Ali Road
 Try Skewered kebabs at Sarvi located a little ahead of Mohammad Ali road near Dimtimkar road. They set the benchmark for delicious mouth-watering kebabs and have been around for 90 years. They grill the most tender and yummy seekh kebabs but get here early before they sell out.
Sukh Sagar Restaurant near Chowpatty Beach: You cannot hope to come to Mumbai and not enjoy the delights of street-side Vada Pao/ Pao Bhaji at Chowpatty. Forget about your diet qualms for a day or two and relish the tastes of roadside eateries.
When to go:
 Mid-June to October: Travelling during this season is messy because of flooded streets during monsoon season. But it shows a different side of Mumbai amidst the falling raindrops. Even with the hassle, the life in Mumbai doesn't slow down and you can always head off to hill stations like Khandala, Lonavala etc to enjoy.
November to February: the winter season is the best time to spend in Mumbai since it is a coastal region and the temperature remains mild and pleasant during this time. Moreover, spending Christmas in the beautiful churches of Mumbai as well as New Years in the City of Dreams can be a memorable event.
March to May: Summertime is very hot and humid in Mumbai and the temperature may go up to 40 degrees which aren't the ideal temperature to head out or enjoy oneself. Remember to wear cool cotton clothes and carry sunglasses along with sunscreen.
Getting there:
 By Air: Mumbai has Chhatrapati Shivaji International Airport with its two terminals being Santa Cruz and Sahara International airport. It is connected by domestic as well as international flights.
 By Road: One can travel from Nashik which is 170 km away via Nashik-Mumbai Expressway. Buses also travel from Nashik to Mumbai within 2 hours and 20 minutes.  Mumbai is also connected via road to Pune, Aurangabad, Goa, etc It has a well-connected bus network.
 By Train:  If you're traveling by railways, you can choose among Chhatrapati Shivaji Terminal, Mumbai Central, Dadar Railway station or Kalyan Railway station. It connects Mumbai with all major cities of the country.
 Getting around:
Mumbai's local trains are popular for being jam-packed so you can opt for it only if you wish to have that experience. Otherwise, buses, cabs and both public and private means of transport are easily available. But you might get stuck in traffic often so prepare yourself for that while making plans for the day.
 What to pack:
If you are traveling during the summer, hat, sunglasses, sunscreen and cool cotton clothes are a must.
Monsoons can be very wet and messy so carry a raincoat and umbrellas along with waterproof jackets and shoes.
Don't forget Mosquito repellents.
 Where to stay:
 Since this place is a famous tourist spot, getting prior hotel booking is always an advantage. As a visitor, you have complete flexibility to opt for 2-star hotels to 5 Star Hotels in Mumbai
Sofitel Mumbai: This is a luxury hotel located in Bandra Kurla Complex and has five-star hotel rooms with great aesthetic and services. There are many options for relaxation and enjoying the true essence of Mumbai.  The main highlight of the place would have to be the varied palate of culinary delights that it offers.
Ibis Mumbai Airport Hotel: This is the nearest hotel to the airport at Nehru Road, Western Expressway. With a good location and satisfactory rooms and room service along with basic amenities like an on-site restaurant and free Wi-Fi, it is the right place to stay.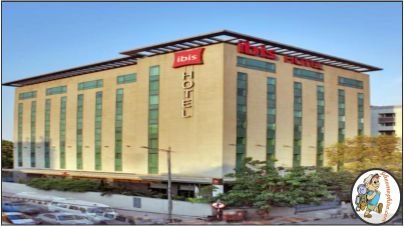 The Hotel Novotel Mumbai Juhu Beach:
The hotel offers a great view of the city and is a delight for the eyes as well. With rooms looking out to the sea or the city, and outdoor pool to provide full relaxation to its guests, this is one of the best picks for a hotel. And if sun terrace, free Wi-fi, and 24 hr service wasn't enough, they also have a shared lounge and a hairdresser at the property. This is the perfect place to stay if you want to enjoy the beaches and the nightlife of Mumbai.The City of dreams awaits you in Mumbai with its charming lights and warm people. Embrace the soothing air and be free and wild. Take in all the history and get bewitched by stardom.