Tips to find the cheapest flight
Posted on January 9, 2018 by ghoomophirosisters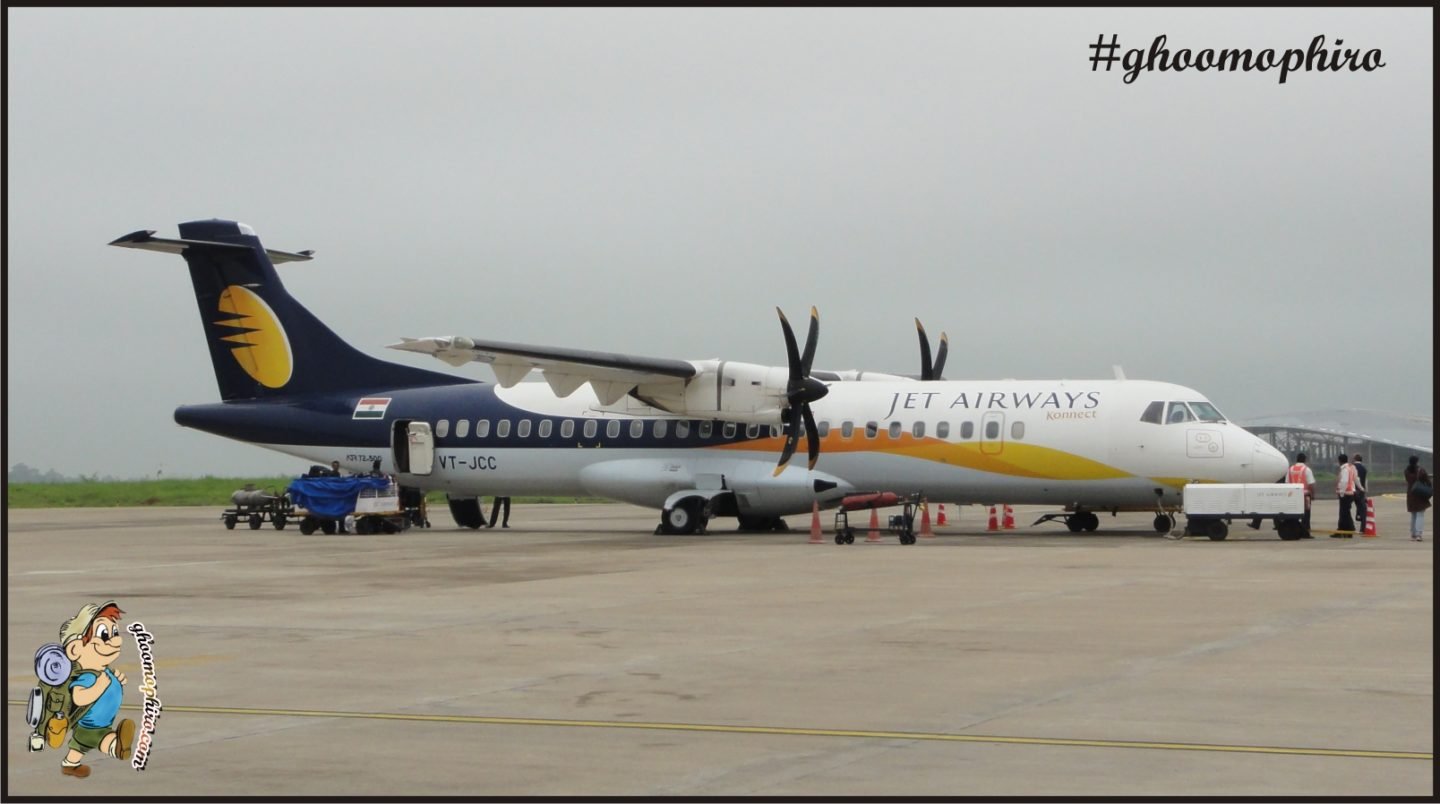 Travelling by air in India can easily make a dent in your pockets especially since international flights sometimes turn out to be cheaper than domestic flights. So for those who wish to explore exotic destinations within India, it can be a hard task to find flight tickets that fit their budget.
Flight expense can be a big part of the overall travelling expense. Therefore, finding a right deal when it comes to air tickets is as important as picking a destination or choosing a place to stay. Since airlines are under huge pressure to making profits, it is hard to find a great deal but it can happen if you know the right ways. That is why we are here with a list of tips to help out and find cheaper tickets for Air travel:
Keep an Eye on Last minute deals:
Since many airlines sometimes lower their price rates four to six days before departure, in order to be able to run a full flight. Taking advantage of the situation, you can enjoy airfare slashes by keeping an eye out for such last minute deals. This would work if you already have a visa or are certain that you would get a visa on arrival. This last-minute option can easily be the cheapest option for air travel.
Newsletter Subscription of Airlines
Airlines tend to offer better deals firstly with their newsletter subscribers so if you already have a travel destination in mind, just subscribe to the email newsletter of low cost and full-service airlines of that region. Air Asia and Tiger India would be the newsletter recommendations if you wish to travel to Malaysia. You would be surprised at the low-cost airfare you would have to pay.
Don't keep the Travel days and dates rigid
Weekends are more popular timing for people flying so the airlines get filled up quickly during this time. The same does not happen in the middle of the week from Tuesday to Thursday. So the flights during these days are comparatively cheaper. It is common knowledge that flight tickets during busy days like festivals, holidays etc is expensive. So, choose to find tickets a day or two before or after to avail cheaper rates.
Compare Prices across multiple travel sites
Today, there are so many travel sites available each offering different prices for the same journey. Therefore, it is better to compare these prices before booking the tickets. Sometimes, there may be an offer or a scheme or a discount going on across one of the sites which you may avail to book cheaper flight tickets. There are many websites available online and each runs a unique algorithm which is why results may vary. Try different sites for domestic and international travel. It would be best if you search across many such sites to find the best rates.
Round trips with the same airline
In India as well as some international locations, this happens. Many airlines offer round-trip fares which are discounted. It would cost less to book a round trip ticket with the same airline than two one-way tickets. But this only works as long as you are flying in and out of the same destination. Such schemes can be really helpful in reducing costs of air travel. So before booking a ticket, check if you can get offers on round-trip tickets.
Avoid travelling at peak hour
The flights taking off at peak hour and convenient times are also the most expensive at times. Therefore, flights with late night or early morning time slots can often be cheaper because other people avoid travelling at that hour. This can end up making you tired but saves money so there's that. Moreover, you can always relax once you have reached your destination Travellers often have to go the extra mile for saving cash and sometimes one must sacrifice leisure to save money.
Avoid established and larger airports
Flying to low-cost airline hubs can actually save a few bucks. Since larger airports tend to charge airlines hefty fees, the airlines, in turn, raise the ticket prices. But at low cost, less popular airline hubs, you can find low-cost airlines. These hubs may be located at a different airport or a short drive away from the city and if you're lucky, in the city as well. The main idea is to find such low-cost hubs and then use other modes of travel to reach the main destination. What this process costs in terms of time, it makes up for in terms of money.
A small example is if you are planning to travel to Manila. Many flights will take you to the Nino Aquino International Airport but there is also another low-cost airline hub that takes you to Clark International Airport which is located 2 hours outside of Manila.
Planning months in future
When all else fails, go back to the basic and traditional method of saving money and that is planning ahead. The best way to find cheapest tickets is making booking months in advance. You can find full-service airlines at a lower cost and there really is no downside to this. As long as you can plan in advance (about 3 to 6 months), you will be able to get the best airfares with no trouble. But a flight isn't all you need so if you are capable of planning well in advance, which isn't always an easy job, then only opt for this method.
Just be flexible and smart in picking where you go and how you go there. But remember not to waste too much time in trying to find the cheapest ticket. Don't give it more than an hour or you'll be scratching your brain more than you should. Just follow the tips mentioned above and give it around 40 minutes. After that, just finish the process and don't think too much on it.