10 Beautiful lakes in India
Posted on February 2, 2018 by ghoomophirosisters
Lakes are a serene source of relaxation, near the water but away from the crowds like on a beach. Because of the wide and vast landscape of India, there are many natural as well as man-made lakes in India, where one can sit by the waterside to relax or go boating. Each lake on this list of top 10 exudes a different kind of charm that can only be experienced when one is present there.
Dal Lake, Srinagar
This lake has been named as "Srinagar's Jewel" and is one of the most popular tourist attractions that bring tourists to Jammu and Kashmir. You can ride a shikhara for the whole day and stay on a houseboat. With the Azaan resonating all around and the water reflecting the sun rays, it is one of the most beautiful experience ever. You also get to see the Mughal Gardens like Shalimar Bagh, Nishat Bagh, and Chashme Shahi.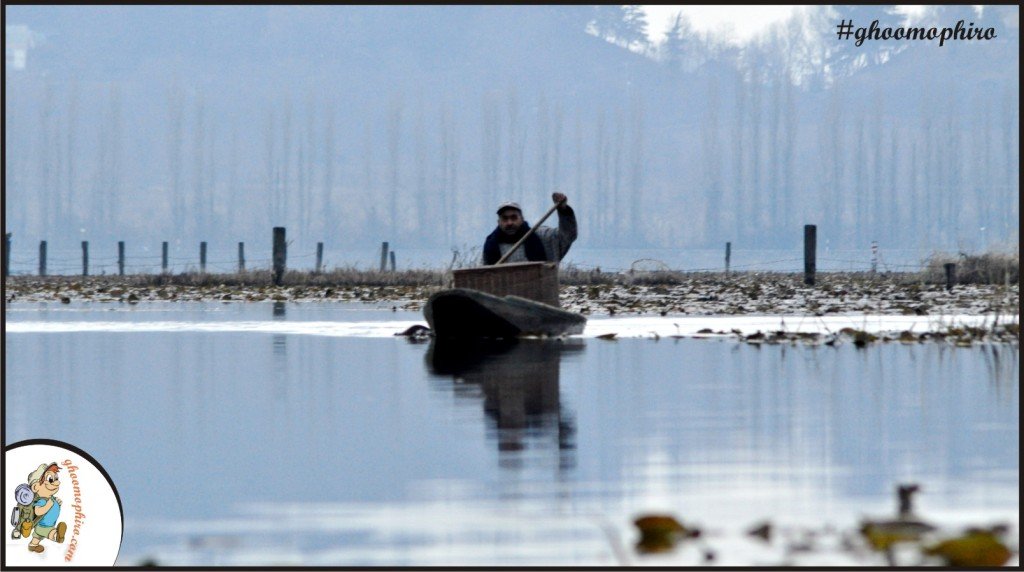 How to reach: Srinagar is well connected to the road and is just 298 km away from Jammu. The nearest railhead is Jammu Tawi (165 km) and Srinagar is the nearest airport, connected by Indian Airlines.
Pichola Lake, Udaipur
Pichola Lake is a place of serenity and raises the beauty of Udaipur. You must reach the lake before sunset so you can enjoy its beauty at sunset and during the night. Otherwise, you can go during the day and admire the islands that are on it like Jag Niwas, Mohan Mandir, and Arsi Vilas.
How to Reach: The lake is located 3 km away from the bus station as well as the railway station and 25 km away from the Airport. Udaipur is connected by NH8 and Indian Airlines.
Loktak Lake, Manipur
Loktak lake is one of the most serene and unaltered lakes in Northeastern area of India. This lake is popular for its floating swamps also known as Phumdis. The largest of these floating islands also has a floating park named Keibul Lamjao National park. This place is where you go to get a break from loud hectic cities.
How to Reach:
It is located a few kilometers away from Moirang Bazaar and the floating islands can be reached through a boat ride.
Vembanad Lake, Kerala
This is the longest lake in India situated in Kerala. There is also a bird sanctuary nearby and you get to hear birds chirping and witness various species along with the pristine lake. You can also spend a day or two on water by hiring a houseboat.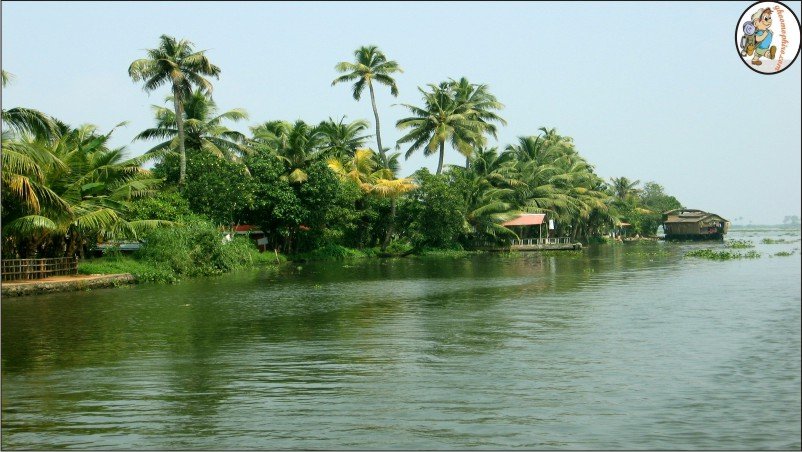 How to Reach:
The nearest airport is Kochi Airport (133 km away.) You can get a train to Kottayam railway station which is 10 km away. Regular buses also come from major cities.
Gurudongmar Lake, Sikkim
Enjoy the snow-capped mountains surrounding the lake as well as the semi-frozen lake. And for a little excursion to the Indian-Tibet border that lies just a few miles away. It is an exotic yet unexplored place located at a height of 5210 meters above sea-level.
How to reach: The nearest railway station is Jalpaiguri which is 168 km away. You can reach Gurudongmar via road as it is connected to all major cities. The nearest city is Guwahati which is 672 kms away.
Chilika Lake, Odisha
Chilika Lake is Asia's largest brackish water lagoon and popular among tourists who come to watch bird species that it inhabits. It is also popular among honeymoon couples for its boat rides. It offers a spectacular display of hues and charms that are sure to leave an imprint on your mind.
How to Reach:
Chilka Lake is collected via train to Chilka Railway Station and the nearest airport is Bhubaneswar which is 95 km away. The nearest bus stand is Satapada.
Pangong Tso Lake, Ladakh
This lake extends from India to China and was made popular by the movie 3 Idiots. As the sky's reflection falls upon the lake, it creates a spectacular view. It is a calm and serene place where you can sit all day and admire the beauty. Though, Sunrise and sunset are the best times to visit.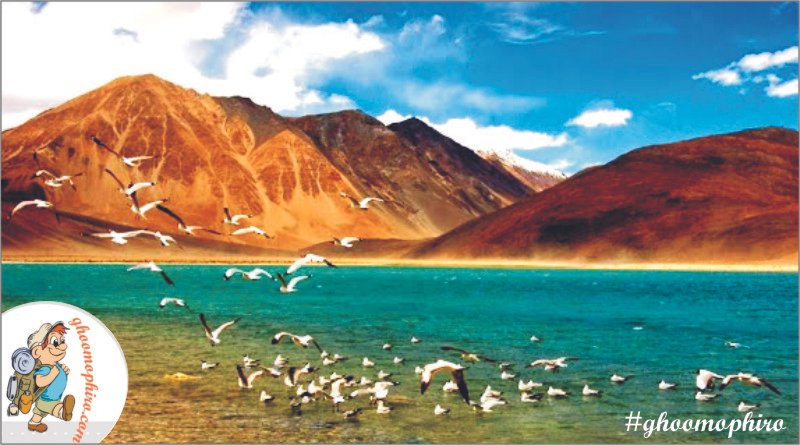 How to Reach:
Regular flights are there linking Leh with Jammu, Delhi, and Srinagar. Kalka is the nearest railways station. And from there, buses can be hired to Manali and then to Leh. Pangong Tso is 5 hour drive away from Leh.
Venna Lake, Maharashtra
The lake is located in Mahabaleshwar and makes an important addition to the hill station. You can try fishing here or go boating. The lake dates back to 1842 when it was built by the king of Satara.  The lake is surrounded by trees all around.
How to Reach:
Buses stop at Venna Lake while going to Mahabaleshwar. It is 2 km away from the bus stop and easily accessible through roads.
Tam Dil, Mizoram
This lakeside is the perfect spot for bonfire and camping. It is a 7-hour ride from Aizawl. It is not only a popular place for tourists but also a great picnic spot for the locals. It is definitely one of the most beautiful lakes in India.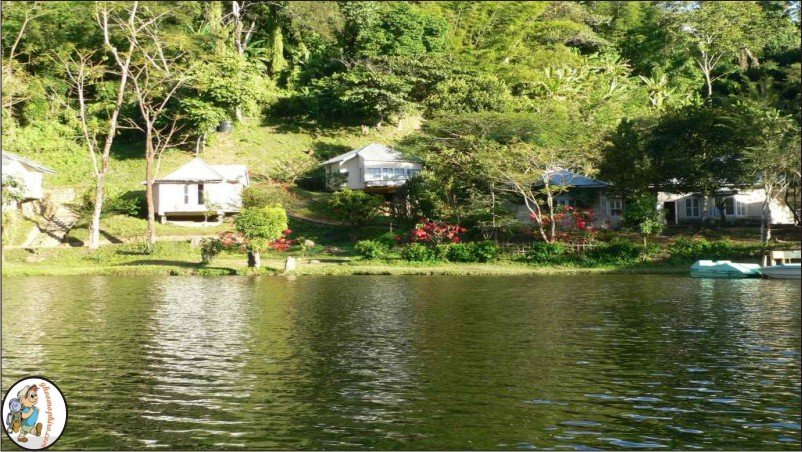 How to Reach:
Lengpui Airport is just 1 hr away from Aisawl and the nearest railway station is Silchar in Assam which is 6 hour drive away.NH54 connects Aizawl and the rest of the main cities.
Prashar Lake, Himachal Pradesh
Prashar Lake appears to be a blue mirror set in greenery. It is a lake with the mystery surrounding it, as it has undetermined depth. It is a moderately popular tourist spot. It also has a sage temple near it that is worth a pit spot. Talk to the locals and hear some interesting myths about this water body.
How to Reach:
Prashar Lake is 49 km away from Mandi and no public transportation is available. From Mandi, you can hire a cab to reach the lake.
That wraps it up. Enjoy wandering near these lakesides and take in the serene atmosphere. Go boating, fishing, camping or just sit back and relax. For all bookings write to us at ghoomophirosisters@gmail.com