Camping Getaways near Delhi !!
Posted on February 21, 2018 by ghoomophirosisters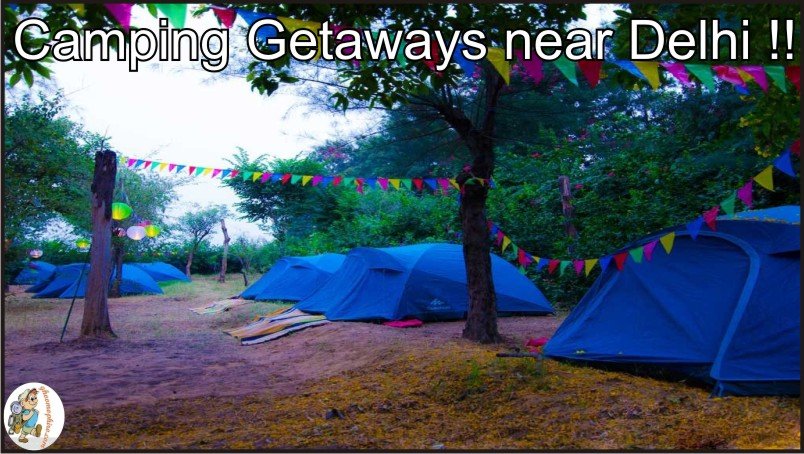 Spending weeks in Delhi with the same monotonous routines can make anyone stressed. And if you are bored from lazing around on the weekends, here is something exciting you can try. Take a one-day weekend getaway and go camping, sit near bonfires beneath the stars with your loved ones and get some adventure back into your life. Escape from the city and get in touch with the wilderness at these incredible places just a short distance from Delhi.
Camping in Ranikhet, Almora
Distance: 360 km from Delhi
Ranikhet is also known as "Queen's meadow" is a camper's delight. With beautiful locales, this place is popular for its camping sites. Surrounded by lush green mountains and okay, pine and cedar trees, you will get the complete feel of the forest. There are also adventure sports options like Mountain biking and trekking available so you get the complete thrill of camping.
Camp Tikking, Gurugram
Distance: 60 km from Delhi
Just a short trip away from Delhi, Camp Tikking is a place for those who don't wish to travel far and wide for simpler pleasures. Experience the village life with camel cart rides and nature walks. There are also options for more thrilling adventure sports like Zorbing, paramotoring, paintball etc. Since it is one of the unexplored camping sites, you won't find yourself in a huge crowd.
Dharamsala
Distance: 270 km from Delhi
This is one of the most incredible places in northern India with spectacular hills and monasteries. The weather is ever changing and there are incredible treks open through Mcleodganj. Apart from camping in the mountains, you can go for ropeways, rock climbing or rappelling.
Mountain Camping at Mussoorie
Distance: 327 km from Delhi
Combining the mountain and forest experience, this getaway in Mussorrie is another wonderful place to go camping near Delhi. With the Himalayas surrounding the place and Deodar and Pine trees nearby, you can absorb the scenic beauty while detoxifying yourself from the city air. Enjoy the bonfires in the night sky or if you feel adventurous, go valley crossing and rafting. You can also visit the Tehri dam nearby or Surkhanda Devi Temple.
Camp Purple, Mukteshwar, Nainital
Distance: 341 km from Delhi
Camping in the Himalayas has to be the dream come true for every person. Mukteshwar is one of the high ridges in the Himalayas popularly known for its fruit orchards. The view of the snow clad Himalayan mountains along with the peach and apple orchards nearby makes the experience even more delightful. The nights spent stargazing beneath the beautiful night sky in these mountains is a memorable experience.  The view from the top of the hill is absolutely breathtaking.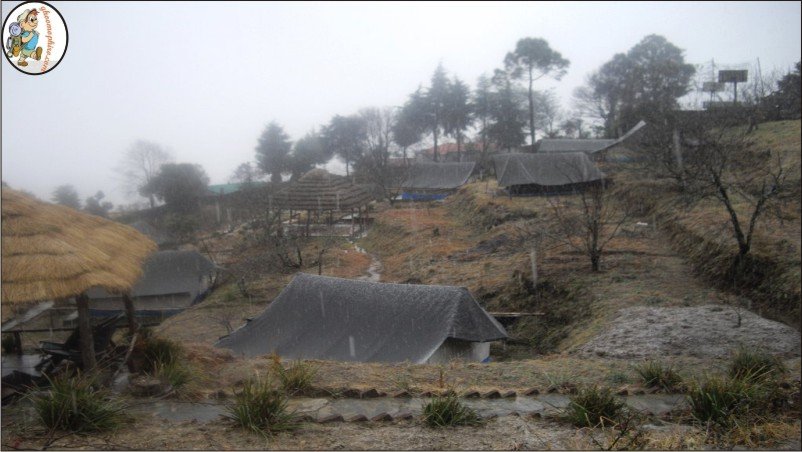 The Jhajhar Khas Desert Camp, Rajasthan
Distance: 273 km from Delhi
This beautiful desert side camp is the perfect spot for couples or even for friends who can catch up on each other's lives while enjoying Rajasthani food and folk music. With the desert breeze and luxurious bonfires, who wouldn't enjoy? You can also visit the nearby villages to get a whiff of their history or go bird watching. The camp isn't like the usual nature camps as it gives off more of a royal vibe.
These campsites may not be popular but will give you the experience of a lifetime. Enjoy adventure sports or just spend quality time with your partner amidst nature. The weekend is coming, so start planning and pick the right spot that works for you! Take a break from the busy city life and just spend this time relaxing in forests, near streams or surrounded by forests. Drop us a note at ghoomophirosisters@gmail.com