The hidden treasures of fashion city Mumbai
Posted on February 19, 2018 by ghoomophirosisters
Exploring the unconventional places in a city that are traditionally famous for its commerce, finance and entertainment, is another experience altogether. Apart from the common tourist spots, there a lot of other places in Mumbai those are worth visiting. They range from waterfalls and beaches to places of historical importance. One should include them in one's Mumbai itinerary. Some of them which #ghoomophirosisters recommend is what this blog is all about.
Dana Pani Beach:
Dana Pani Beach is located at the end of Madh Marve Road in Malad. This secluded beach is surrounded by resorts thereby making it the best place to chill.
Kanhoji Angre Island – Across the Mumbai harbour:
This island is one of the places which has history attached to it. Earlier it was known as the Khanderi Island. The Portuguese had built this fort and the Marathas were held here. One can find ruins of cannons and a fully functional lighthouse. It is expected to be made into a tourist spot soon.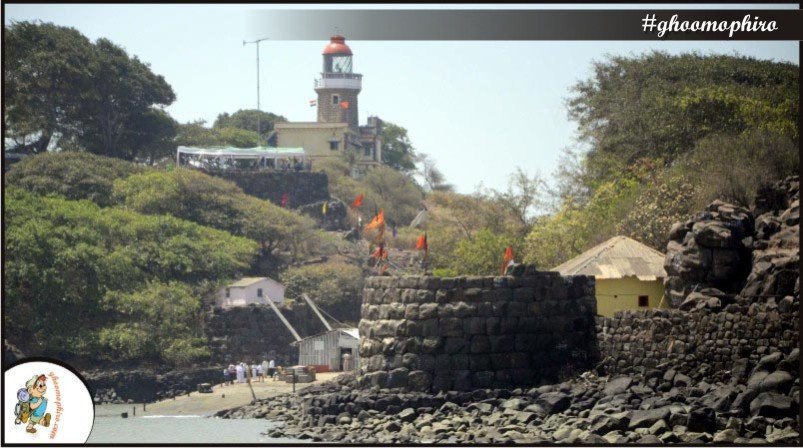 Arnala Fort – North of Vasai:
This island fortress is another Portuguese creation. The attractions on the island are the octagonal water reservoirs and various temples and tombs of the rulers. One will find comfortable accommodation at the resorts on the nearby Arnala beach.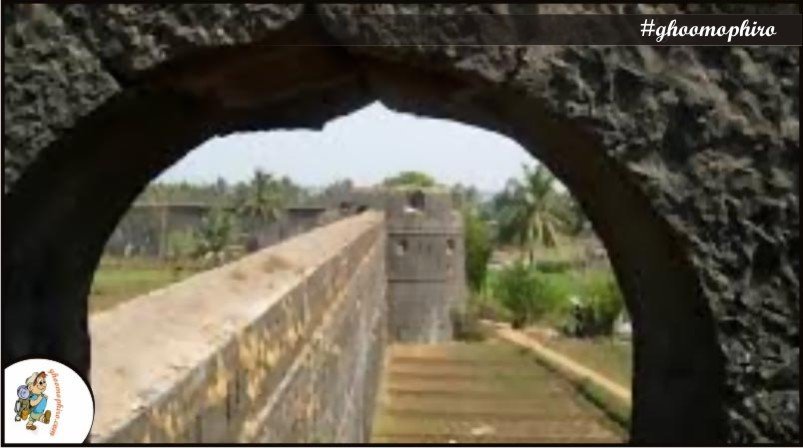 Mahakali Caves – Andheri East:
These are also called Kondivite Caves. They have the oldest rock cut Buddhist monastery in Mumbai and boast of carvings of Buddha and Buddhist mythologies.
Global Vipasna Pagoda – Gorai:
Located next to Essel world, this is another place which pays gratitude to Buddhism and its teachings. It is amongst the largest dome structures in the world and also has a separate room for monks to meditate in. There is no excuse to skip it.
Vasai Fort – Vasai:
Also called Bassein Fort, the Portuguese had a strong hold over this place back in the old days. This is one spooky fort.  Because of having national importance, it is taken care of by the Archaeological Survey of India.
Banganga Tank – Malabar Hill:
One should not mistake it for a normal water tank because there is a mythological connection to it. It is believed that when Lord Rama felt thirsty, Lakshman launched an arrow into the ground and thus came out a tributary of Ganga. This is from where the name originated- Banganga Tank.
Pandavkada Falls:
Measured to be 350 metres high, Pandavkada Falls flow in Khargar, Navi Mumbai. During the monsoon time, the falls are covered by lush greenery and also they cover the Buddhist caves behind them making the view serene.
Gilbert Hill:
This structure is made up of frozen molten lava. With a height of 200 metres, it stands tall in Andheri. One will get a great bird's eye view of the city from the top. Also one will find two temples on the top dedicated to Gamdevi and Durgamata.
Although the list of such places goes on, these are the top ones which deserve a visit!!
How to Reach Mumbai
 By Air: Mumbai has Chhatrapati Shivaji International Airport with its two terminals being Santa Cruz and Sahara International airport. It is connected by domestic as well as international flights. Flight Tickets are pretty reasonable if booked early.
By Road: One can travel from Nashik which is 170 km away via Nashik-Mumbai Expressway. Buses also travel from Nashik to Mumbai within 2 hours and 20 minutes.  Mumbai is also connected via road to Pune, Aurangabad, Goa, etc It has a well-connected bus network.
 By Train:  If you're traveling by railways, you can choose among Chhatrapati Shivaji Terminal, Mumbai Central, Dadar Railway station or Kalyan Railway station. It connects Mumbai with all major cities of the country.
 Where to stay:
Since this place is a famous tourist spot, there is no dearth of good Hotels in Mumbai.
Hyatt Regency: Situated on a short drive from airport, it delights is guests with the contemporary interiors and cuisine restaurants
The Lalit Mumbai: This is a great place to stay in Andheri. The highly recommended hotel as it offers the luxurious stay to its guests and staff is very cooperative.
Ramada Plaza Palm Groove: The location of this hotel makes it perfect to stay. The place offers serene views of Arabian Sea. It is located in the plush location of Juhu and offers the luxurious stay with value for money. Its food joints, The Oriental Bowl, The Tangerine and The Deck Bar are must try.