Ujjain- City of Coolest God of Indian Mythology Aka Mahakal
Posted on February 13, 2018 by ghoomophirosisters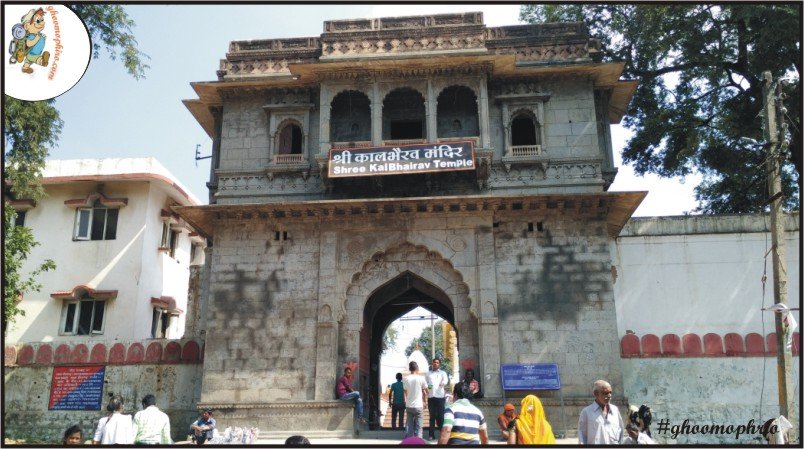 Ujjain is one of the holy cities according to Hindu religion and was known as Avantika in ancient times. It is located on the banks of river Shipra and as the myth goes, during the Sagar Manthan, some of the nectar fell on this place making it sacred. Ujjain is a small and quiet place (during off season) and is quite a relief from Delhi's hustle and bustle.
During our trip to Ujjain, we #ghoomophiro sisters reached Indore's Ahilyabai Holkar Airport, we looked at nearby hotels in the vicinity to stay at. The climate was not too hot so after two hours of freshening up and relaxing, we went to Sarawate bus stand and got on a bus to Ujjain. Since there were many buses plying between Indore and Ujjain, it wasn't hard to find one. It took us around 2 hours to reach Ujjain. As soon as we reached, auto rickshaw drivers surrounded us to take us to the famous Mahakal Temple.
The temple was very crowded even off-season. This famous Shiva temple is one of the 12 Jyotirlingas in India. It had an idol of Omkareshwara Shiva consecrated above the Mahakal Shrine. The temple is massive on the inside with many small temples inside the complex. We stayed inside and prayed to Lord Shiva for a while before moving on to see the other temples. But we were hungry at that point since we hadn't had our breakfast. The place was called Damru Wala and it was a mid range restaurant popular among tourists. Their special Thali was very fulfilling and delicious.
Our next destination was Harsiddhi temple which is one of the 51 shaktipeeths. It is a 5-minute walk away from Mahakal temple. This temple is built entirely of stone and the architecture is beautiful with two tall stone lanterns in the front yard. We saw a man climbing on the tall deepmalas to put oil in each of the diya.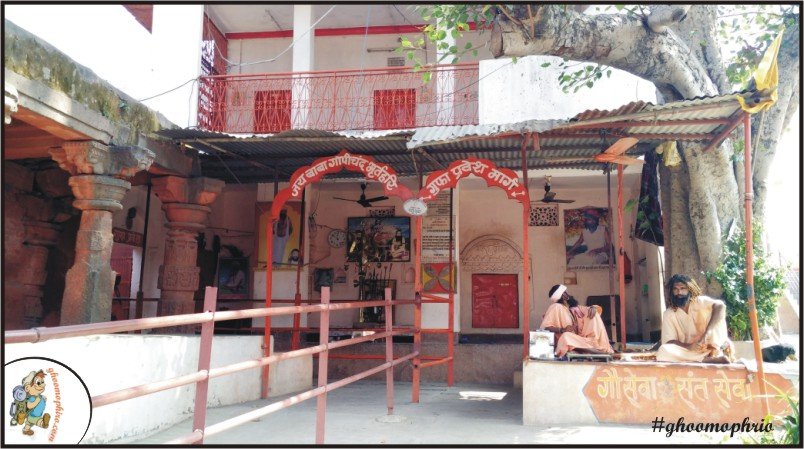 As we drove through the dusty roads of Ujjain in another auto rickshaw for about 15 minutes, we reached Gadkalika Temple. This temple is actually a reconstruction of the ancient temple and is known as Shaktipeeth among the locals. This is the temple where the great poet Kalidas was given a boon by Maa Kalika. Just a little distance from this temple is Sthirman Ganesh temple so we walked over there as well.
Our next stop took us to Kal Bhairav temple. We were impressed by the intricate paintings here. The gateway showed Maratha influence and as we walked in, a mid-sized temple was in front of us. There is alcohol sold on the gate that people give as offering to Kal Bhairav. Before our next destination, we stopped by to eat at a local shop and tried 'Sanchi' flavoured milk which was delicious.

But our favorite spot in all of Ujjain has to be our final stop there. The Bhartrihari caves were an interesting place for sure. These caves on the bank of river Shipra near Gadkalika Temple is believed to be the place where Bhartrihari (step brother of King Vikramaditya) who was a great scholar-poet lived, meditated and wrote his literary works. These underground caves can be accessed through narrow stone staircases that descend from the main road. Though once we were inside, we were terrified of the stone structures collapsing on our heads. Since the caves are very small, it is easy to get overcome by claustrophobia. The heat inside doesn't help with the shortness of breath either. Even though the sculptures were fantastic and it was a great experience being in a place with rich history, it was a relief to finally walk out of there. There were a few shrines and ancient sculptures at the entrance of the caves. Then it was time to head back and before leaving, we stopped by at Meghdoot Punjabi Dhaba. They had delicious North Indian food that was spicy as well as yummy. There were also Chinese food options, all at a decent price.

The driver got us back in one and half hours. Though Ujjain isn't normally a popular spot among tourists but is more adored by pilgrims, there are wonders that can only be seen in this holy city.