Vegetarian Food joints in Jaipur
Posted on February 7, 2018 by ghoomophirosisters
Jaipur is the heart of Rajasthan, filled with historical places, great architecture, and buzzing markets. Amidst the various palaces and fort sightings, fun and the crowd, one is likely to get hungry (a lot). Indulge in some authentic Rajasthani food till your stomach can take no more or just casually stop by for some light snacks at these wonderful places. Jaipur's food reflects the cuisines derived straight from the Royal kitchens. Their dishes have a unique taste and the flavor of Rajasthan but you must know the right place to go and we are here to help you choose.
Anokhi Cafe
Address: C 11, 2nd Floor, KK Square, Prithviraj Road, C Scheme, Jaipur
This classy cafe serves food made from organic ingredients that are locally grown. Not only is the ambiance of the place great, their coffee cream cafe and baked bread are delightful for the taste buds. A pit stop here is what you need after your journey to Jaipur, to get you back on track. Don't forget to try their freshly squeezed juices.
Brown Sugar
Address: Aurum Apartment, Tilak Marg, C Scheme, Jaipur
Another chic cafe in Jaipur with great coffee, soothing music, and beautiful wooden interiors. They have a wonderful range of bread, Pizzas, and cakes at your service. It is a great place to hang out with friends or make a resting stop after shopping. The Highlight of the place would have to be the Nutella Pancakes and the open sitting arrangement.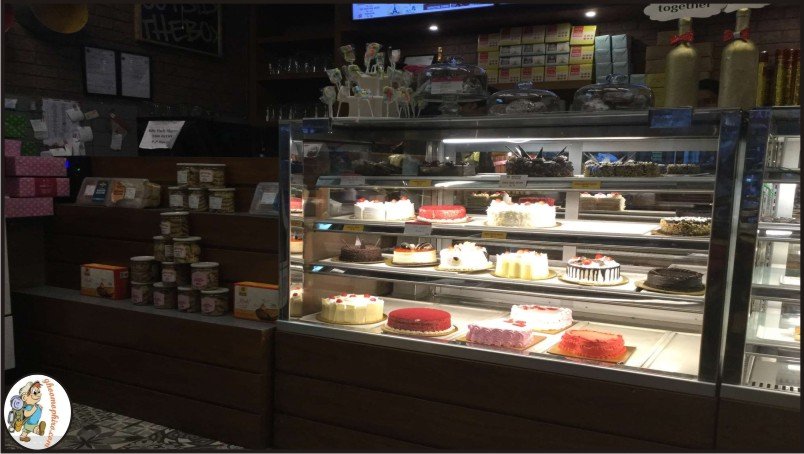 Spice court
Address:  Achrol House, Jacob Road, Civil Lines, Jaipur
What would be the fun if you are in Rajasthan but don't try any signature Rajasthani dishes? Spice court is set up in a courtyard and is popular for its tribal dishes. Beneath the charming moonlight, enjoy your dinner with Daal Bati. They even arrange a puppet show for enjoyment. The menu is wide in range and so you have many options to choose from.
Dragon House
Address: Khasa Kothi Circle, M.I. Road
This is the place for you if you are craving some Thai food or Chinese food. They have the greatest Asian cuisine in Rajasthan. Their Thai Salads and Dim sums might not look as attractive but the taste is delicious. If you are tired of all the Rajasthani food, come here for a break from the monotony.
Chokhi Dhani
Address: Chokhi Dhani Village Resort, 12 Mile, Tonk Road, Jaipur
They not only offer you delicious Rajasthani cuisines with live music, but there is also a buffet option. Even the theme of the restaurant is Rajasthani Village and it shows as soon as you walk in. Have the authentic Rajasthan experience in Chokhi Dhani. They have various dishes like gate ki sabzi, dal bati churma, Rajasthani thali and they welcome you with a welcome drink i.e chilled Jal jeera.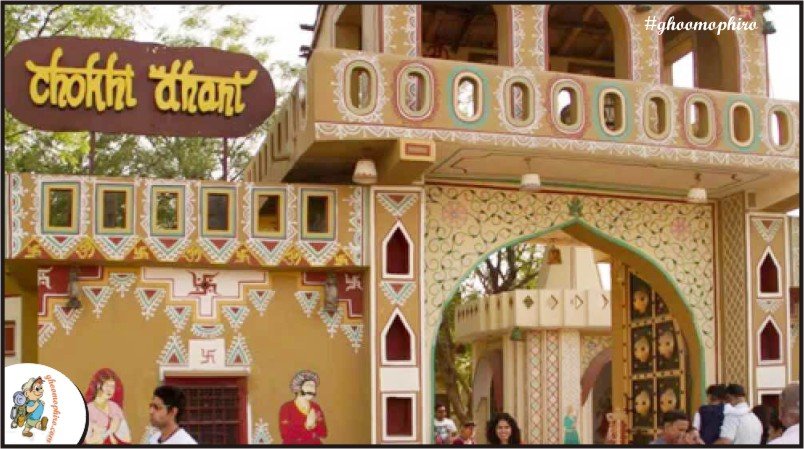 Grand Chanakya
Address: 4 A-B, Kashi Bhawan, M.I. Road, Panch Batti, Jaipur
The menu might be limited to Rajasthani and North Indian cuisines but the preparation and the taste make you forget about the lack of choice. Grand Chanakya is a high-end restaurant where you can enjoy delightful meals. Do try their Paneer Khurchan and Churma.
Peacock Rooftop
Address: 51, Hathroi Fort, Hari Kishan Somani Marg (Ajmer Rd), Jaipur
Like the name suggests, this is a rooftop restaurant with great ambiance and live music for your entertainment. Try the various skewers (especially mushroom) and veg raita. There isn't a finer dining spot in whole Jaipur than this one.
Some other restaurants you can probably visit are Tapri tea House and Rawat Mishtan Bhandar. Here I conclude the list of the best vegetarian restaurants in Jaipur. You better be hungry when you go in because you would want to try out everything. Enjoy fine Rajasthani dining experience and eat like the foodie you are!