Amrik Sukhdev Dhaba
Posted on March 25, 2018 by ghoomophirosisters
Amrik Sukhdev Dhaba falls at the Delhi Ambala Highway in Murthal. Though the highway is filled with many other Dhabas and restaurants, Sukhdev Dhaba is always crowded with hundreds of visitors.It is preferred by most travellers for great meals. As far as Indian Dhaba style food is concerned, no place provides it better in a family environment and decent pricing than Sukhdev Dhaba.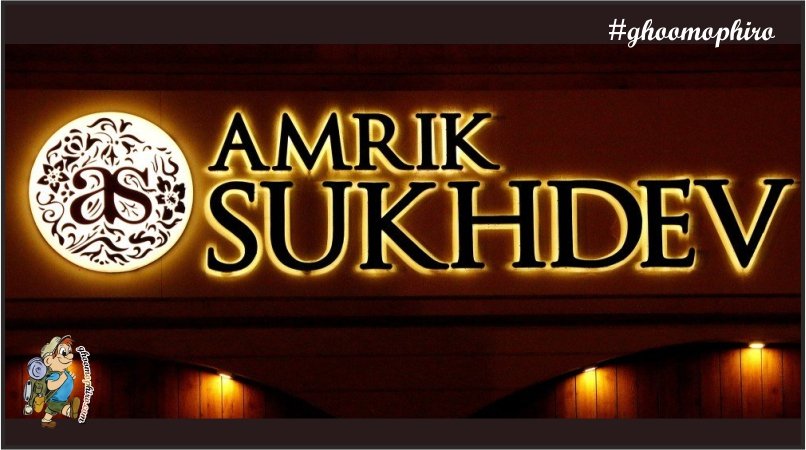 Address: 52, 250 KM Stone, G.T Road, Murthal, New Delhi
Ambience: There is ample car parking space and the dining space is divided into two halls only one of which is air-conditioned. There's also an open sitting space that falls under the self-service criteria. Though namely a 'dhaba', its interiors are no less than a high-end restaurant. The tables had lemon and mixed pickles on it already along with green chillies which did give the dhaba vibe. The washrooms were clean.
Food: Once we moved past the crowds and were finally seated, it was time for deciding what to eat. They offered North Indian cuisines as well as Chinese, South Indian and street food. The first thing that I ordered was paranthas that came with oodles of butter and lassi. These tandoori paranthas with Aloo and pyaz are their speciality so obviously, it turned out to be delicious. It is one of the must-try things if you go to Sukhdev Dhaba. It is served with white butter and the combination of the two is mouth watering. Apart from their paranthas, we also tried the aloo poori with iced shikanji and the aloo poori had that desi flavour of dhabas. Trying that mixed achaar with the poori gave it a heightened spicy flavour. The Iced Shikanji was just the cherry on top. Besides these two popular dishes of theirs, they also had a variety of other dishes on the menu but we were too stuffed to try them. But for dessert, we had some great yummy jalebis. Because there is always space in the tummy for dessert. They had options for cakes, pastries and ice cream as well but since we were already sticking to the Punjabi cuisine, we found Jalebis to be the better option. My suggestion is to always order a beverage like Lassi, Strawberry Shake or Shikanji accompanying the food because it makes the dining experience better.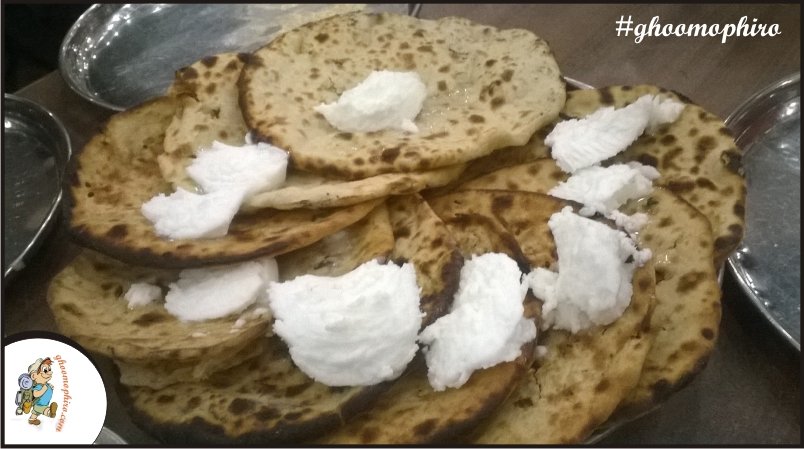 Highlights: Even with the crowds, they had quick service and the food was always hot and delicious. The good quality products used in the food made the taste better and the place is very clean so no compromise on hygiene. With slow local music playing and delicious food in front of us, Sukhdev Dhaba became our new favourite place to dine.
Must Try:  Tandoori Paranthas with white butter. (You can also order sweet curd if that is more to your taste)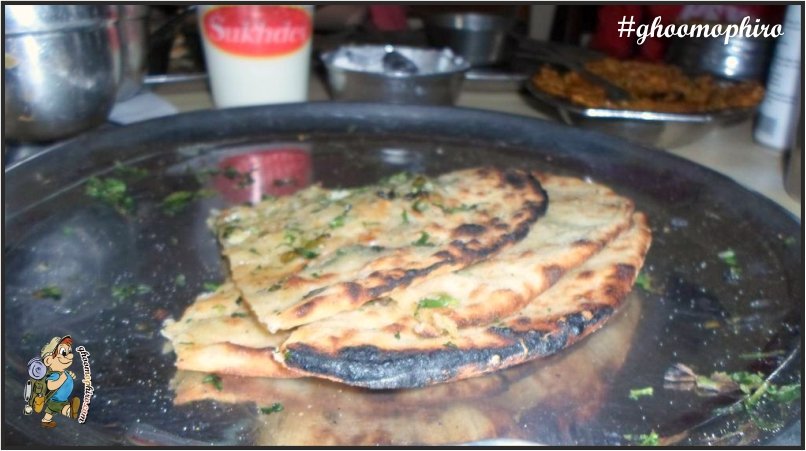 Verdict:  For anyone travelling to Murthal or driving across Delhi Ambala highway, this is a pit stop for great food and relaxation. You can enjoy their special daily curries with bread or go with the already adored paranthas. Sukhdev Dhaba gives you delicious food, good service and a relaxing atmosphere all at a decent price. Though for food so good, you would happily pay more. For people living in Delhi, this is the place for family outings and relaxed weekends. It is different than the usual hyped restaurants and though it is quite a drive, it is worth it.
Cost for two: Rs 400 approx.