Review – Hotel Merwara Estate
Posted on March 16, 2018 by ghoomophirosisters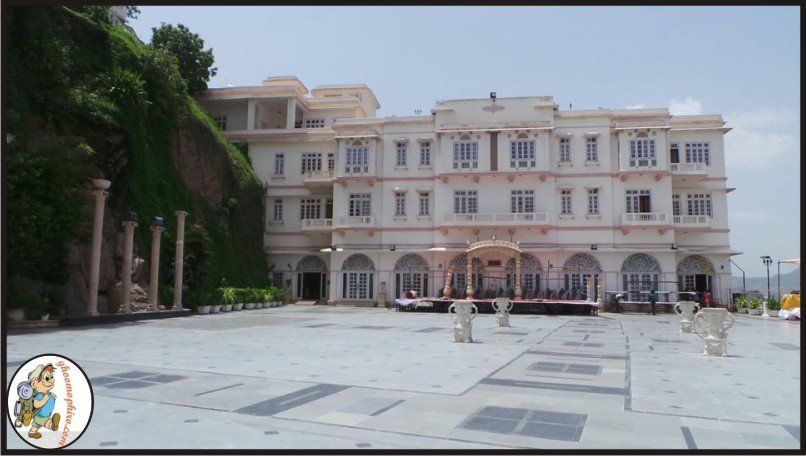 Hotel Merwara estate is a luxury hotel in Ajmer that is just 1.5 km away from Ajmer Junction. It takes roughly ten minutes to reach there. Situated near Daulat Bagh Garden, it also offers a terrific view of Ana Sagar Lake. It is at the center of all tourist attractions as they fall within 4 km radius.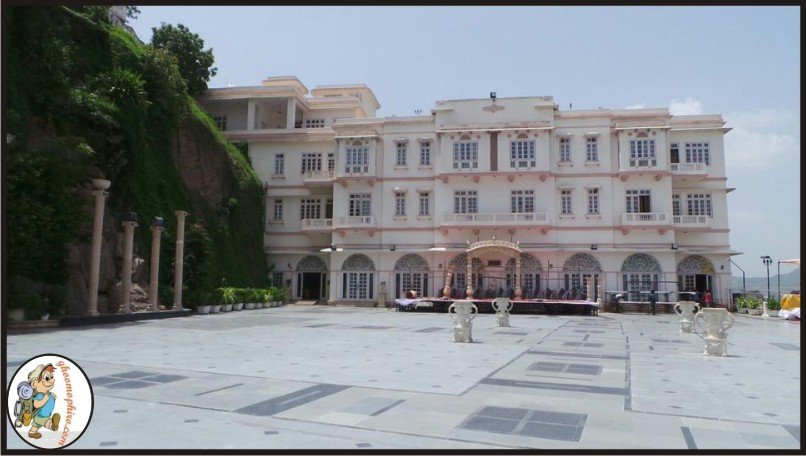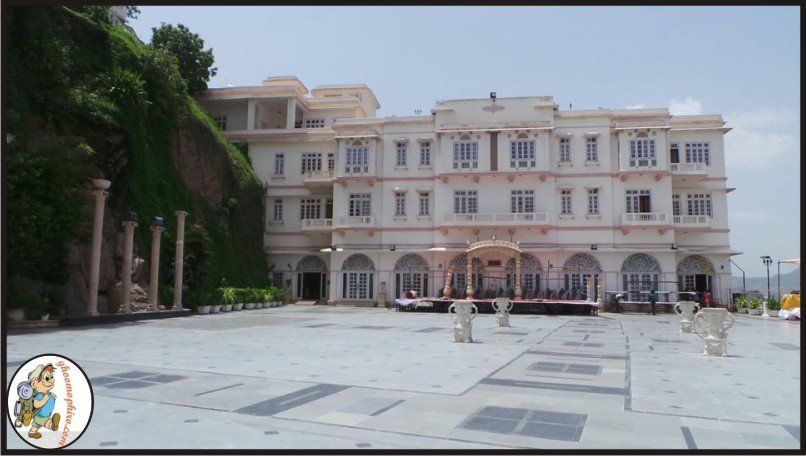 Entrance:  On an outer look it does not seem that impressive but as soon as you enter the place, you feel like royalty. The lobby is well decorated with chandeliers and sofas that give off an ancient royal look. There are beautiful paintings on the wall and curtains are used to highlight the look.
Rooms: Hotel Merwara offers a variety of rooms like the Minakshi suite, Suryavanshi Suite, Deluxe room and Super Deluxe room. We stayed at the Minakshi suite and it did make us feel like royalty. With copper drapes and hand carved furniture, it gave us the feeling of being the princess of Rajasthan. The Carpet also matches the whole theme of the room. The bathroom itself was very nice as well with a gold-framed mirror on the wall and a bathtub. The room was comfy and the views of Aravalli hills and the lake from the window were breathtaking.
Tourist spots Nearby: Within a 4 km distance from the hotel lies popular tourist spots like Ajmer Sharif Dargah, Taragarh Fort and Adhai Din ka Jhonpra. That is why it is an apt choice for staying while visiting Ajmer.
Special Highlights: The Madhuban Garden that the estate encompasses is a wonderful place to spend your time and soothe your mind. There is also a swimming pool. You can choose to go for a massage as well as the hotel offers that facility.
Dining:  Dawat-e-Khas is the hotel's multi-cuisine restaurant that again has a wonderful interior and ambiance. In an elegant setting, you get to taste the most delicious vegetarian food. You can also choose to dine at Disco The Rock restaurant and enjoy grilled food with live music. There are ghazal shows at weekends.
What could improve: The service was a little slow but it is to be expected since it is a big place but they should find a way to work on it. Also, there weren't a lot of varieties on the breakfast menu which struck me as odd.
Overall verdict: It is large estate that shows true Rajasthani beauty with its ethnic interiors and set up. The rooms are so spacious and luxurious and the food is good as well. The staff is very helpful as well.
How to Reach: It is at a 10-minute distance from Ajmer junction if you are traveling by train.
From Jaipur International Airport, it is a two and half hour ride.
Since the hotel is right opposite to Daulat Bagh garden, it is well connected by roads.
Such a beautiful hotel that has heritage theme and it is the best experience to stay there. From beautiful views to all the luxuries you can expect, it does not disappoint you. It also gives you the comfort of being near the spots that most travelers wish to visit while in Ajmer.
Price Range: Rs 4946 for a Deluxe room