Review : Zenfone 4 Selfie
Posted on March 1, 2018 by ghoomophirosisters
Asus launched its series of Zenfone 4- Zenfone 4, Zenfone 4 Pro, Zenfone Max Pro, Zenfone Max and finally, Zenfone Selfie targeted specifically at the selfie fans of this age. How much it has succeeded in making the perfect phone for selfies that you'll find out from the review below. Zenfone 4 selfie (Dual-camera) priced at just Rs. 14,999 sets out to compete with other phones like Moto G5S, Oppo A57, Vivo Y66, Lenovo K8 Note and Nokia 6 etc. Though the price is suitable for a lot of people but does the quality deliver the name?
Looks and Designs
The mobile has a metallic design with a lightweight body. The front screen has a 5.5-inch HD display which is nothing marvellous and just as common in other lower-priced phones. At least it has Corning Gorilla Glass screen and a 2.5d contour. The phone looks pretty decent and has balanced dimensions. It also has capacitive Android navigation keys but they are not backlit. On the side, it also has the dual nano SIM-card slot and another MicroSD card slot which is better than having a hybrid slot.
Dual Front-Camera setup
This is the major highlighted feature of Zenfone 4 Selfie. The dual front-camera setup with the primary sensor having a resolution of 20-megapixel with aperture f/2.0, and the secondary 8-megapixel sensor of aperture f/2.4 also has a wide-angle lens with a field view of 120 degrees. The front-cameras let you take standard as well as wide-angled selfies. Zenfone 4 Selfie also has the DSLR-like Bokeh effect added to the portrait mode. It allows the person or object to be in focus while blurring out the background. After clicking a few pictures I came to the conclusion that when outdoors, the standard selfie mode is better because the wide-angled one just looks washed out and has lower quality. The same can be said when I tried clicking pictures in portrait mode in a selfie. It was okay with the back camera but the selfie pictures in standard mode are just normal while the wide-angled ones have a terrible quality and look. Comparing with the shots that I took inside, the standard photo looks decent but the portrait mode does a fabulous job putting the focus and adding a beauty effect. Yet, the wide-angled shots put the other person slightly out of focus and it shows when you zoom into the picture.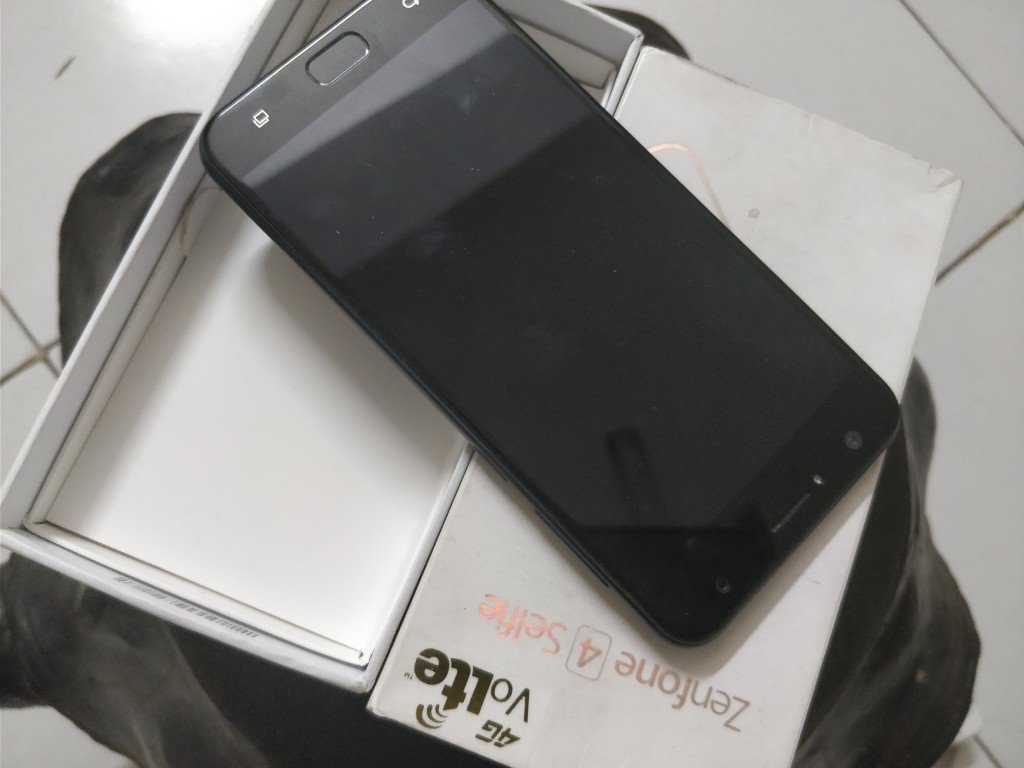 The Zenfone 4 Selfie also has an LED flash to help click pictures in low-lighting conditions. The phone also has a beautification mode that allows you to add ten levels of beautified features to the photograph. The rear camera is also quite decent and able to take nice shots in daylight or in close-up where it shows the colour and texture in detail. But the night-shots are just gone up for a toss.
Performance Review:
The phone is powered by Qualcomm Snapdragon 430 octa-core SoC. It has 4 GB RAM and 64-Gb onboard storage which is normal for a phone of this price range. It ensures a smooth performance but there are still phones with a more updated processor with similar price in the market. The phone has an Android 7.1.1 Nougat operating system.
Another good thing is that the phone doesn't have many inbuilt applications floating around. Just some basic Google apps like documents, calendar, clock, Drive, Photos, Play Music, Maps and Messages. Though there are other apps as well such as Asus WebStorage, Go2pay and Weather, they can easily be uninstalled
Overall verdict:
With average to decent battery life (it has a 3000mAh battery) and smooth functioning apart from if you're using the phone intensively in which case it lags a little and the back of it warms up, it is a good phone. The camera does live up to its name, so if you are selfie-obsessed, it is the right phone for you. For YouTubers and live streamers, the beautify feature of the camera comes in handy.
But if you aren't that much into pictures, there are many other phones in the market with better performances and other features with the same price range.