Budget Hotels/Camps near Tso Moriri Lake
Posted on April 27, 2018 by ghoomophirosisters
It is not possible to find accommodation exactly at the banks of Tso Moriri lake because that area is reserved for migratory birds but you can opt for camping in Korzok village. You will still have a clear view of the beautiful lake in all its magnificence. Depending on your budget and the level of luxury you require, you can find accommodations ranging from Rs 700-800 per person to above Rs 5000. Since it is a remote area, your best options for accommodation are homestays or tents.
Goose Homestay
Address: Korzok, right opposite the monastery/supermarket.
Price range: 700-1000 for a double bedroom
This is a moderate and homely place to stay with a view of the lake from all the rooms. The cost includes food so it is also cheap. The place is clean and comfortable. If you are looking for a place to fit in your budget and still give you all the comfort you require, this is the right place. You won't get customer service like in a hotel but it has a good family environment.
Mentok guesthouse
Address: Korzok, right opposite the monastery/supermarket.
Price range: 700-1000 for a double bedroom
Located right next to the above mentioned Homestay, this should be your second option if the other one is booked. The place is similarly comfortable with lake view and carpeted rooms. The homemade food is delicious and the cost is included in the room fare. Though both these homestays are equal in comfort and quality, Goose homestay is preferred by travelers.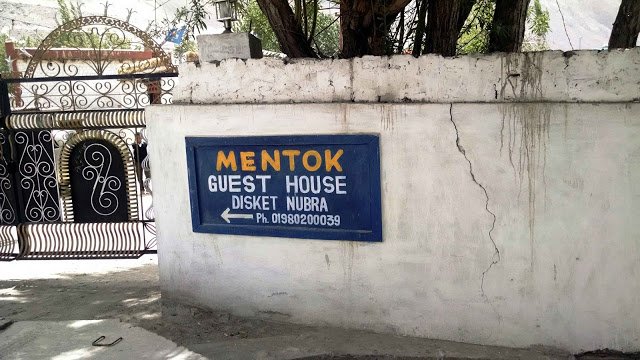 Norling Camp
Address: Karzok Tsomoriri Lake, Karzok Gompa
Price Range: Rs 3500 for a double bed
Though the tent is average and the food (cost not included) is not exactly up to the mark, this camp area is fairly close to the lake and shows a great view especially during the night. As it is in the corner, the reflection of moonlight on the lake and the scene that unfolds can be best seen from here.
Tsomori Camp and Resort Tso Mori
Address: Korzok, Tso Mori
Price Range: Rs 2500-3000 for the double bedroom without meals.
This place is closest to Tso Mori lake with luxury tents as well as rooms depending upon your preference and budget. The place is clean and comfortable with attached toilets. Hot water is also available in buckets. You can always try to bargain for a lower price unless you have pre-booked. There are many discount options available on websites too but do not pay anything in advance.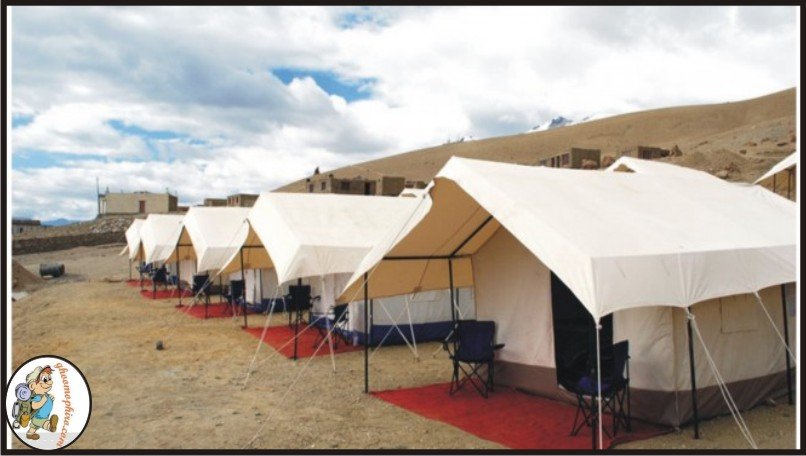 Hotel Lake view
Address: Tsomoriri Lake Karzok
Price Range: Rs 5000 and above for a double bed
The room can accommodate up to 3 guests. They have free parking facilities and free WiFi. The breakfast is included in the package. If you think that a Hotel is a perfect place for you, the most luxurious place you can find in such remote place is Hotel Lake view. As the name itself suggests, they have a great view of the lake that you can enjoy through the window.
Places to avoid:
Nomadic life Camp: The place is too expensive and not worth it. If you bargain your way into a lower cost, they take it out on you through not providing good services.
Golden Mark camps: Extremely cold and the arrangements are not good. Avoid the place.
Additional Tip would be to avoid visiting during the winter season as it would be harder to find accommodation since camping would be out of the question. Another thing to remember is you can always bargain at these places. Reach the place early (before sunset) so if one place doesn't pan out, you have other options to explore.