Empowering Indian Villages: Initiative by Srinivasan Services Trust
Posted on April 12, 2018 by ghoomophirosisters
All these years, during our travel #ghoomophirosisters have realized each place has its own story and as a storyteller, we are able to find the one because of the local experiences. Special Thanks to Srinivasan Services Trust, which is the social arm of TVS Motor Company and Sundaram Clayton, and works with communities and governments to empower India's rural poor through awareness, skills, and training programs, to help communities find solutions that are sustainable. When we were asked to visit these villages and look deep into them, at first we were apprehensive due to my previous experiences from the regions of Chennai but eventually, we packed our bags and reached to Thirukkurungudi.
We were not only excited but also geared up for this lifetime learning experience of how sustainability and economic development can go hand-in-hand and helping everyone at the bottom of the pyramid. Our itinerary was divided into two days. Highlights of days were:
Day 1
It started with Eruvadi village, where we met the females who earn their living by teaching each other simple sewing and stitching.
Arasanarkulam, the village is famous for the females who do great work with LEDs and their products are famous across Tamil Nadu. Interestingly all these tasks are being taken care by women only group and TVS is helping them in connecting with banks to expand their business.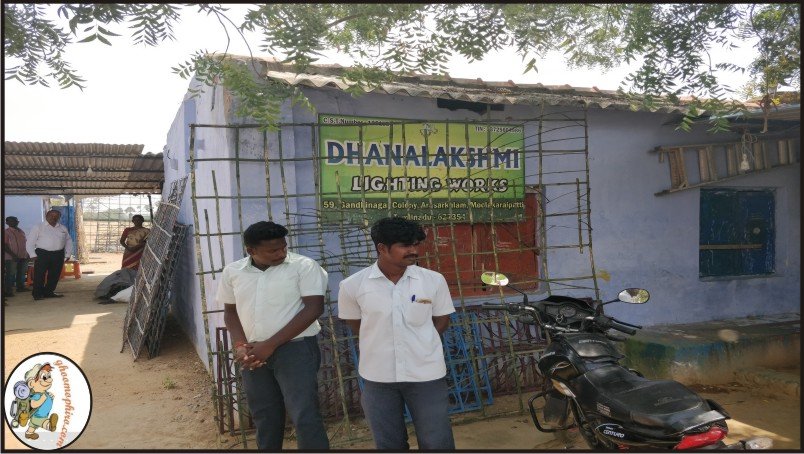 Moving next was Patterpuam, which boasts of being only ISO certified Anganwadi school in the region.
Highlights of Day 2:
What caught our eyes at Lakshmi farms was their innovative way of farming, where-in they use everything organic including their pesticides. Most of them were "Dadi ma ke nuskhe" which we, folks from metros have almost forgotten.
This exciting trip came to an end with Pottery making art.
Visiting these villages is actually a reminder to us of the brilliant brain that resides in the heart of India which is yet to be tapped by the government in the best possible way. Through this post, we would like to urge other CSR arms of organizations also to contribute towards the initiatives that could bridge the gap between residents of Indian villages and technology. While passing through these villages, we can eventually see the impact that can even put Tier 1 cities to shame.